The Mercedes' E Series has been around since 1993. The E350 is one of Mercedes' midsize sedans.
It is a spectacular vehicle that can produce as much as 255 HP. That is a lot of power! Consumers have highly praised it all around the world.
One question that many people ask is, how long do Mercedes E350 last?
Well, it has a lifespan of a maximum of 250000 miles.
You might be thinking that this number is less, but it will easily be able to last you for more than a decade.
More will be discussed later on in this guide. Talking about this article, I will be discussing the lifespan of this amazing sedan and its reliability.
Further down, it will be pitted against its top competitors. There will also be a test of its hardware. So, I suggest strapping in for the ride. Let's get started!
What Is The Average Life Expectancy Of A Mercedes E350?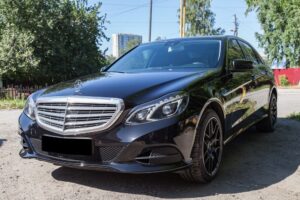 Looks like you want more information about the lifespan of the Mercedes E350.
When you translate the 200000 to 2500000 mile limit of the sedan into years, it becomes 13 to 17 years.
Yes, if you drive at the average American rate of 15000 miles annually, you may get more than 15 years out of the Mercedes E350.
The thing is, many other factors can affect the lifespan of the Mercedes E350. From the quality of parts being used to how it is driven, the longevity of the Mercedes can be easily affected.
So, you should take the range mentioned above for reference only. You should also continue reading because the life expectancy of the parts will also be tested!
Does Mercedes E350 Last Longer Than Other Similar Vehicles?
As promised, I have gathered three vehicles of the Mercedes E350's best competitors.
Now, unlike traditional tests where features and drive quality are compared, I will be staying with the theme of this article and comparing the reliability, the lifespan, and the number of complaints of the following sedans.
1. Mercedes E350 Vs. BMW 5 Series
The specific model of the 5 Series from BMW that I will be compared with the Mercedes E350 is the 530d. It is an excellent alternative.
Let's see how it holds up against the Mercedes E350.
The first thing that will be compared is the number of complaints. The Mercedes E350 has 131 complaints about the course of its lifespan, which is pretty impressive.
On the other hand, the BMW 5 Series demolishes that number with only one complaint. That is just unbelievable.
The next thing that I will be comparing is reliability. Although I expected higher numbers, these sedans have scored a respectable 78 out of 100. That is a decent number.
It is rare to see both competitors fall in the same league. That surely happened here, with the BMW 5 Series and the Mercedes E350.
The final thing that I will be comparing is the lifespan. The Mercedes E350 can be driven for as long as 250000 miles. Well, the 530d cannot last as long.
It can be driven for as much as 200000 miles. This is not a bad number, but anyone would have expected more out of it because it is an expensive sedan.
Trust me when I say that choosing this competition's winner is hard. Both are excellent sedans.
But ultimately, I would crown the Mercedes E350 as the winner. It can last three years more than the BMW 5 Series, which is a lot.
2. Mercedes E350 Vs. Audi A6
Another highly popular premium sedan that I will be compared with the Mercedes E350 is one from Audi.
The Audi A6 has been around for quite some time, and it boasts high performance and luxury, all in one package.
Let's see if it just looks or if it is practical too.
Once again, Mercedes E350 cannot beat its competitor. 131 complaints is an excellent number, but Audi A6 did it better by having 84 complaints.
That is a very tiny difference but enough to crown the Audi A6 the winner of this round. It has a better user experience.
I compared the 2021 models of the Audi A6 and the Mercedes E350 to see which one is more reliable.
Surprisingly, the Audi A6 had an even lower reliability rating than the Mercedes E350. According to JDPower, it has scored a 74, which is four points lower than the E350.
The final round will discuss life expectancy. The Audi A6 is expected to last around 250000 miles, which is on par with the Mercedes E350.
This means it will last for thirteen to seventeen years, which is a great number.
All in all, both of these sedans are great. You cannot go wrong with either of them.
So, there is none when it comes to talking about the winner. Both are tied, and you can choose either one and not regret your decision.
3. Mercedes E350 Vs. Porsche Panamera
The final sedan that I will be comparing is the Panamera from Porsche. This is yet another fantastic sedan, the best looking one, in my opinion.
Let's look at if it is practical enough to beat the Mercedes E350.
Once again, the Porsche Panamera simply wipes the floor with the Mercedes E350. It has had fifteen complaints, which is close to being nothing.
This means that the experience of driving the Porsche Panamera is better than the Mercedes E350. Although the difference is not that much, it is enough to crown the winner of the Panamera.
Reliability is something in which the Porsche Panamera takes a slight lead against the Mercedes E350.
As was mentioned before, the Mercedes E350 has a reliability rating of 78. The Porsche Panamera is the only vehicle on this list that beats that. It has acquired two more points, bringing the score to 80.
The Porsche Panamera is expected to last anywhere between 150000 miles and 200000 miles. That is a considerable difference when compared to the Mercedes E350.
This puts the Porsche in the ballpark of the BMW 530d. So, it will last three years lesser than the Mercedes E350.
So, if you have to choose between the Mercedes E350 and the Porsche Panamera, I would suggest going for the latter.
This is because it is more reliable and has fewer complaints, even though it lasts for a shorter period.
Life Expectancy Of Mercedes E350 Car Parts
This section of this guide is one that many of you may have been waiting for. The longevity of the Mercedes E350 is strictly dependent on the quality of the hardware that is being used.
Now, Mercedes is not known to cut any corners in its parts. But how do they hold up in the long run? Let's find out!
Average Lifespan Of Mercedes E350 Brake Pads
This was disappointing. Almost all SUVs or sedans that I have reviewed have had brake pads that can easily touch the 60000-mile mark.
Well, that is certainly not the case with the Mercedes E350. The OEM ones have been designed to last for a maximum of 40000 miles, which is pretty less, in my opinion.
If you convert this number into years, they will not even last for three years. So, you might have to replace them after very short intervals.
Fortunately, replacement pads are not that expensive, and the price is on par with other OEM pads. They cost around $300.
Replacement pads may also perform better, but it does depend on driving habits and how you choose to apply brakes.
Choosing high-quality brands such as Bosch for the replacement pads is recommended. Their products have been specially engineered for the Mercedes E350.
Average Lifespan Of Mercedes E350 Battery
As the Mercedes E350 is a normal gasoline-run vehicle, there is nothing special about the battery used in it.
Regardless of the variant you choose, mainly the E350 Luxury and the E350 Sport, you can expect the battery to last around 3 to 5 years.
The battery's lifespan on the Mercedes E350 can be affected by many factors. The main thing that can reduce its longevity is temperature.
High temperatures can prevent the battery from being used for many years. In that case, you should opt for replacement batteries that have been designed to handle such environments.
So, when you choose replacements for your Mercedes, I would suggest opting for an AGM battery. It lasts longer and is resistant to vibrations and temperature changes.
They do cost more than traditional batteries, but the investment is definitely worth it.
Average Lifespan Of Mercedes E350 Tires
Next up, I will be talking about the lifespan of the tires on the Mercedes E350.
They are nothing out of the ordinary and have been designed to last just as long as other OEM tires that ship with vehicles.
The tires have an expected lifespan of around 50000 miles. This means that they will be able to last you for a bit more than three years.
Now, this number is not valid for everyone because of the fact that not everyone drives under the same conditions.
Whether it be the type of road or the weather, it can greatly impact the lifespan of the E350's tires.
So, if you are a person that does not live and drive in ordinary conditions, you should get tires that are suited for the job.
For example, snowy areas need tires that have a lot more traction. You should also not settle for cheap tires as they have a tendency to not even cross the 10000-mile mark.
Average Lifespan Of Mercedes E350 Transmission
To my surprise, there was not even a single mention of the transmission lifespan of the Mercedes E350 during my research.
So, this automatically leads people to assume that it can last as long or even longer than the lifespan of the vehicle itself.
Now, you may be wondering that the transmission may also very well be issue free. Unfortunately, that is not the case. The transmission system has had issues over the years.
From shifting delays to grinding while shifting, these problems can appear on any E350. Although repairs for Mercedes do not come cheap, transmission ones are also very expensive.
So, if the system does fail, you might be thousands of dollars worth of repairs.
Average Lifespan Of Mercedes E350 Spark Plugs
Although spark plugs are capable of lasting for a long time, especially iridium ones, there is a recommended interval after which they have to be changed in the Mercedes E350.
That interval is 30000 miles. Now many of you may be disappointed but let me assure you that this definitely does not mean that the plugs cannot last long.
In fact, they can last just as long. But the sedan won't perform in the same manner in the final 30000 miles.
When you find replacements for your E350, I would strictly recommend going for iridium spark plugs.
They can last for a considerably longer time and will also provide better reliability and performance.
Copper ones should be avoided at all costs as they are only to be used on a budget. As you are considering buying the Mercedes E350, I think it is safe to say that budget is not an issue.
Average Lifespan Of Mercedes E350 Key Fob
Mercedes, or any other brand that I have had the chance to review, does not cheap out on the quality of the key fob that is provided with the vehicle.
The fob that comes with the Mercedes E350 is solid and has been designed to ensure it will last for as long as it is possible.
There is one thing that you need to be concerned about, and that is the battery.
Although a single battery will be able to power the fob for a couple of years, there have been reports of it being drained too quickly.
Owners reported that a new battery would be required after some months. In the case of replacements, they are just as durable. But they are expensive.
Replacement keys for the E350 have a cost more than $200. So, if I were you, I would try my best to keep the fob safe.
What Is Good Mileage For A Used Mercedes E350?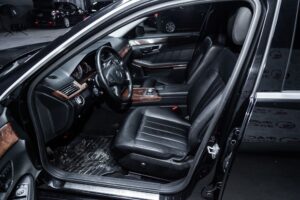 If you are looking to buy a used Mercedes E350, then I must say that it is a clever decision.
You are buying an amazing sedan at a lower price and almost no compromise.
As long as the vehicle has not been driven for too long, you will not have any issues with it.
If you are looking for an exact number, I would suggest not purchasing one that has more than 200000 miles on it.
The reason for this is that you need to keep the sedan for at least a few years. That will not be possible if you purchase one that is close to the end of its lifespan.
If you can find one that has been driven for less than 100000 miles, then I would suggest getting that sedan without wasting any time. It will last you for around a decade.
How To Increase How Long Your Mercedes E350 Lasts
Before you purchase your Mercedes E350, you must make sure that the vehicle you are buying can be maintained in the long term.
This section will discuss some of the main things that you need to do to make sure that you can reach that sweet 250000-mile number on the odometer:
Change the oil and transmission at the right time.
Don't push the spark plugs above the recommended limit.
Make sure that there are no leaks.
Use premium gas only.
Fix any issues as soon as they come up.
These are some of the many very important steps that one can take to ensure that you are getting maximum mileage from your E350.
Tips such as not overusing the spark plugs are meant for this vehicle only because others can still go a long way with them.
Problems That Limit The Life Of Your Mercedes E350
This is one of the most important sections of the entire guide. Before you go ahead and purchase this amazing sedan, you must be aware of what you are getting into.
What this means is that you should know of all the common problems that people have had to face with this vehicle over the years.
Let me list them down:
Rough shifting.
Failure of the camshaft solenoid.
Malfunction of the crankshaft position sensor.
Malfunctioning headlights.
Steering not responding.
These are problems that are not only serious but can result in a serious accident.
Although these are relatively more common than other problems faced by owners of the Mercedes E350, they still have a very low chance of occurring.
So, if I were you, I would not change the decision to buy this sedan just because of these problems.
What To Look For When Buying A Mercedes E350
Looks like you have finally come to the decision to buy a Mercedes E350. If you are opting for a new one, there are not many things to check.
You need to choose the variant carefully, and that is it. As for a used one, there is a whole list that needs to be crossed off.
Some of the major items on that list are:
Checking for accidents.
Mileage on the odometer.
Information on repairs.
Checking the condition of the transmission.
Maintenance schedule.
If the sedan you are buying has not been maintained properly, i.e., oil and transmission fluid has not been changed on time, then it is at risk for major failures.
The lifespan will also be reduced. So, you should tread carefully if you choose to buy an E350 with such a history.
Frequently Asked Questions
Q1. Is The Mercedes E350 A Reliable Car?
Although one could expect it to be more reliable, it does not have too many issues. I quoted JDPower in this article as they reviewed the latest model of the Mercedes E350.
It scored a decent 78 out of a 100. I have seen vehicles perform better, such as the Porsche Panamera.
The experience of owning this vehicle will be relatively tension-free if that is what you are worried about.
Q2. Does Mercedes E350 Have A Lot Of Problems?
No, it does not. I have listed the major ones in the section above. If you jumped straight to the FAQs section, then I have got you covered.
These problems can be categorized into:
Transmission issues.
Steering issues.
Sensor failure.
Now, if you really want to go into the details of these problems, I would suggest reading the section that I have told you about.
If you are serious about buying the Mercedes E350, then you should not skip over that part.
Q3. Is It A Good Idea To Buy A Used Mercedes E350?
You cannot make a better decision than buying a used Mercedes E350.
The reason for this is that it is a solid sedan, and regardless of whether you buy it in new or used condition, you will not regret your decision.
Although there are many things to check, you should only start off with that list if the vehicle has been driven for a desirable number of miles.
In the case of the E350, that number is 100000 to 120000 miles or even less.
Q4. Does Mercedes E350 Rust Easily?
Rusting is not a known issue with the Mercedes E350. There have been isolated incidents of three-year-old cars developing rust, but that is not out of the ordinary.
If the E350 you are buying has a minimal amount of rust on the frame that is normal. It must be noted that you should avoid those that have been affected too much by corrosion.
Q5. Is Mercedes E350 Expensive To Maintain?
As you are purchasing a Mercedes, you may already be expecting a high maintenance cost. What you don't know is that number is a lot.
This may deter many potential buyers, but the maintenance cost of the Mercedes E350 is an eye-watering $11224 in its first ten years. That is a lot!
Conclusion
If you are considering purchasing the E350 from Mercedes, then I must say that it is an amazing decision. It is a solid sedan that will keep you happy for a long time.
You clicked on this link thinking that you may be getting a one-sentence answer to the question of how long do Mercedes E350 last?
I know you got more than what you bargained for.
From competitor comparison to the lifespan of its individual parts, the E350's reliability and longevity have been completely discussed in this article.
It is my sincere hope that you got what you were looking for in this article.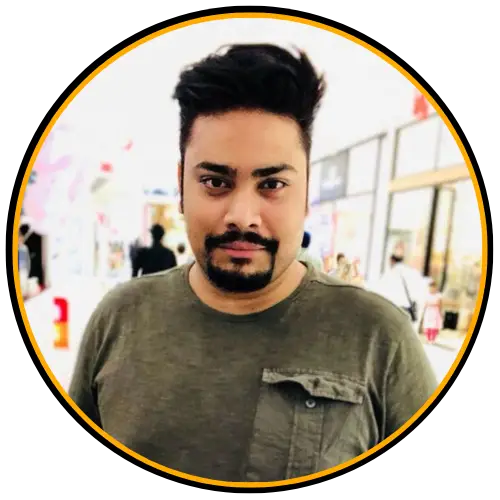 I am Tahir Azam, and I have been writing amazing articles for TaxiHack for as long as I can remember. I know everything that is to know when it comes to automobiles and is always on top of industry news and developments. While I am not an expert by any means, I pride myself on knowing the ins and outs of many different problems and, of course, their solutions. The articles on our website are some of the best and well-researched content that you will find, and I spend countless hours making sure this remains to be true. This is why I ask you to take your time out and read some of my articles, especially if you find a topic that resonates with you or is something you are looking into. This way, you will find the perfect mix of information and tips on your desired topic. Learn more about Tahir.