If there is one luxury SUV that you should choose, then it should be the Lexus RX. This crossover SUV has been around since 1998 and is still being produced.
With it being on the market for more than two decades, it has gathered a decent fan base. It is powerful and practical, which is rarely seen in the luxury segment.
The Lexus RX is certainly a great SUV, and whenever people ask how long do Lexus RX last, the answer of 250000 to 300000 miles is always enough to satisfy them.
The RX has been designed to last for a long time, and it will provide its owners with a fantastic user experience.
Well, this is where you might be confused. The question you clicked on the link for has already been answered.
So, what is the rest of the article about? The longevity of the Lexus RX is also linked to its reliability.
This article will be taking an in-depth look at the SUV, so you can have a better idea of whether it is worth investing in or not. Let's get started!
What Is The Average Life Expectancy Of A Lexus RX?
The introduction mentioned that the Lexus RX has a lifespan of anywhere between 250000 and 300000 miles.
This is impressive because luxury vehicles tend not to last as long.
But Lexus surely broke that chain. Two decades of service is pretty impressive.
The maximum 300000-mile limit means that you can expect this SUV to last you for a minimum of 16 years, and it can be driven for up to 20 years.
It must be noted that these figures are valid for people who drive at the average American rate of 15000 miles annually.
But still, most users can expect more than 13 years of service life from this SUV, at a bare minimum.
Does Lexus RX Last Longer Than Other Similar Vehicles?
It may be classified as a luxury SUV, and it may be excellent on the road, but there is no better way of determining the Lexus RX's rightful place until its top competitors challenge it.
Instead of features and acceleration, this section will be checking the reliability, longevity, and complaints of these vehicles.
1. Lexus RX Vs. Mercedes-Benz GLE Class
Mercedes' vehicles are always those that shine differently from their competitors.
The Mercedes-Benz GLE Class is a practical product of this company, thanks to its spacious design. It also has amazing performance.
The first thing that will be compared between the two SUVs is the number of complaints.
The Mercedes GLE has only 14 complaints, which is almost as perfect as possible.
The Lexus RX, on the other hand, has 114. That is a difference of 100 complaints and puts the Mercedes  GLE at the top.
Reliability is something in which the Lexus RX takes the lead.
Although the GLE Class from Mercedes has earned a very decent 80 out of 100, the Lexus RX takes it a step further and has earned an 83.
The difference may be negligible in real life, but there will be no denying that the Lexus RX is the more reliable of the two SUVs.
Although Mercedes' cars never cease to impress, there is nothing great about the mileage that the GLE has to offer.
It can be driven for up to 250000 miles, which is not bad. But it is dwarfed by the 300000-mile limit of the Lexus RX.
The Mercedes-Benz GLE Class puts up a tough fight. It even took the lead at the start.
But the Lexus RX slowly took its rightful place back. If you have to choose between the two, I suggest opting for the Lexus RX.
2. Lexus RX Vs. Jaguar F-PACE
The next SUV compared with the Lexus RX is the Jaguar F-PACE. Although its looks might not say much, this SUV can be classified as a stealthy power horse.
Let's see if that power can be used for a long time.
Unfortunately, this first section does not mean much when comparing the Jaguar F-PACE and the Lexus RX.
The latter was released in 1998, while the competitor has been in the market since 2015. But if you do need to know, the Jaguar F-PACE has 4 complaints while the Lexus RX has 114.
The next thing that is up for comparison is reliability. As expected, the 83 that the Lexus RX has been able to earn is hard to beat.
The Jaguar F-PACE has managed to earn a total of 78, which is decent but is even lower than the Mercedes.
The Jaguar F-PACE has not been designed to last as long. It has an expected lifespan of 200000 miles, which is not a lot.
This is one of the lowest service life providing SUVs. On the other hand, the Lexus RX can touch 300000 and may even be able to go beyond that.
The Lexus RX is the clear winner in this competition. It is more reliable and can last for a longer period. So, you should opt for it.
3. Lexus RX Vs. Infiniti QX60
We have arrived at the final vehicle on this list, and it is a good one. The QX60 from Infiniti has been designed to provide a comfortable and reliable experience.
Users have had a great time with it but let's see if it can beat the Lexus RX.
The Lexus RX 350 has 115 complaints that have been reported during more than two decades.
The Infiniti QX60 has gathered 37, which is less than the Lexus RX, but it must not be forgotten that the QX60 came much later too. So, it is not a fair comparison, to begin with.
Let's see which of the two SUVs has proven more reliable. The trend continues with the Lexus RX taking the lead over its competitor.
The Infiniti QX60 has managed to earn a decent 78 out of 100, which is not bad. But the 83 of the Lexus RX is just better. So, this round goes to the Lexus.
The Infiniti QX60 is the only vehicle on this list that can give the Lexus RX a challenge in terms of longevity.
It has the same lifespan of 250000 – 300000 miles, which means it can be driven for twenty years. So, this round is a draw.
The Infiniti QX60 is an excellent SUV. It is great, but the Lexus RX is excellent.
The Lexus is more dependable and can be driven for the same number of years. So, I would advise you to go for that one.
Related: How Long Does An Infiniti QX60 Last?
Life Expectancy Of Lexus RX Car Parts
Now that the comparison section of the article is complete, we will be moving on to another extremely important one.
You may have already guessed, with the title, what I will be talking about here. You should know that the lifespan of these parts can very well dictate the longevity of the SUV.
So, I suggest that you read this section completely.
Average Lifespan Of Lexus RX Brake Pads
Although it is a premium SUV, there is nothing unique or special about the brake pads used in the Lexus RX.
This does not mean that they are bad. It's just that today's technology does not allow pads to last longer than 70000 miles.
Well, that is what the pads of the Lexus can achieve too. So, you can rest assured that the ones you are getting are the best there are.
Now, replacing the pads of the Lexus RX may not come cheap.
The pads themselves are around $300, but if the previous ones have been worn down to the point that they were damaging the rotors, they may need to be replaced.
Regardless, you should not drive with one set of brake pads for more than 60,000 miles.
Average Lifespan Of Lexus RX Battery
The same story applies to the battery present under the hood of the Lexus RX. This is not a hybrid or an electric vehicle, which means the battery used is a conventional lead-acid one.
The battery has been designed to last for anywhere between 3 to 5 years. This is pretty good because a new one costs only a couple of hundred dollars.
The battery of the Lexus RX may last closer to the three-year mark if it is used in high temperatures or if the weather conditions are not ideal.
Three years still translates to 45000 miles, which is pretty decent.
When you opt for a replacement battery for your Lexus RX, I recommend settling for an AGM one.
It is more resistant to factors that affect traditional batteries. So, it may last for the full five years.
Average Lifespan Of Lexus RX Tires
The tires on the Lexus RX 350 have been designed to last for a maximum of 50000 miles. This is not bad, and it means that it will be able to last you for more than three years.
Now, this number is not valid for everyone. Tire lifespan is dependent on the terrain on which it is being used and how it is used.
Talking about lasting longer, you should always make sure that the replacement tires you buy should not be too cheap.
If, for example, you go off-road daily with a set of tires that are not meant for such purposes, then they surely will not last for a long period.
In the case of the Lexus RX, there is a good chance that they may not last longer than 10000 miles.
Average Lifespan Of Lexus RX Transmission
I have written detailed reviews on vehicles, and one thing they all have in common is the transmission lifespan.
The transmission system of the Lexus RX has an expected lifespan of anywhere between 130000 and 180000 miles.
This means that there is at least one major repair required during the lifespan of the SUV.
The repair or replacement costs more than a thousand dollars, and it is common for vehicles that have been driven this much to need a repair like this.
You should change the transmission fluid on time and keep the vehicle in pristine condition to ensure that the transmission can last for as long as possible.
Transmission failure is one of the reasons a high mileage Lexus RX is not preferred. More will be discussed about this later on in this article.
Average Lifespan Of Lexus RX Spark Plugs
As the Lexus RX is a premium SUV, the manufacturer has made sure to use high-quality hardware.
One example of this are the spark plugs. They are made up of iridium, which are the best ones there are.
The spark plugs on the Lexus RX have been designed to last for a maximum of 120000 miles.
That is a long time, and this also means that you will not need more than two replacements over the course of the SUV's lifespan.
You can settle for platinum plugs, but you should never consider copper or silver ones. They have a lifespan of 30000 miles only, and that is simply unacceptable in a vehicle like this one.
When you do change the plugs on the Lexus RX, you should make sure that all of them are changed at the same time.
This is important to ensure that there is no clash between old and new hardware.
Average Lifespan Of Lexus RX Key Fob
There is nothing different about the key fob that comes with the Lexus RX.
This is actually a good thing because key fobs are pretty durable, and there is nothing that can make them stop working.
I can assure you that the Lexus RX's key fob is good enough that it will for a longer period of time than the SUV itself.
The batteries need to be replaced once every few years. They only cost a couple of dollars, so that is something you don't need to concern yourself with.
If you lose the key fob of your Lexus, you are looking at an official replacement cost of $375. That is pretty expensive. So, I suggest that you hold on to your key fob.
What Is Good Mileage For A Used Lexus RX?
As this SUV has a lifespan of a minimum of 250000 miles, you must make sure that you buy one that is as far away from this number as possible.
I would recommend not getting any Lexus RX that has been driven for more than 100,000 miles.
You need to drive the SUV for a couple of years, and if you buy one that is nearing the end of its life, it may not be possible.
How To Increase How Long Your Lexus RX Last
The SUV is a reliable one and can be driven for a long time. But something can always be done to ensure that it can reach that 300000-mile number.
Some things to improve the lifespan of this SUV are:
Maintain the vehicle at proper intervals.
Use premium fuel as much as possible.
Don't let any issues remain.
Rotate the tires every 5000 miles.
These are some of the many things that can be done to ensure that the Lexus RX can be driven for or even more than its expected 300000-mile limit.
Problems That Limit The Life Of Your Lexus RX
Although it is the most reliable SUV in its class, this definitely does not mean that the Lexus RX does not have any issues.
Some of the most common ones are:
Dashboard cracking.
Failure of the power steering rack.
Unexpected water pump failure.
Although the list is not that long, most of the issues present on it are serious. So, if you are serious about buying this SUV, then you should be aware of these problems.
What To Look For When Buying A Lexus RX
If you are settling on buying a used Lexus RX, I must say that it is a great decision. You are compromising on very little and are actually saving a decent amount of cash.
There are some things you should confirm before finalizing your purchase:
Make sure to check the mileage.
The engine's state should be inspected properly.
Check how rough the interior is.
Make sure the vehicle was driven neatly.
Check ownership history.
Check repair and accident history.
These checks are important as they will allow you to assess if the SUV is worth buying or not.
Related: Best And Worst Years For Lexus RX 350
Frequently Asked Questions
Q1. Is The Lexus RX A Reliable Car?
As has been repeated several times in this article, the Lexus RX is a pretty reliable SUV.
Its complaint list is short, and it has proven itself to be the most reliable out of all other SUVs in the same class. It has defeated the likes of the Mercedes and Infiniti to take the top spot.
Q2. Does Lexus RX Have A Lot Of Problems?
No, it does not. I conducted plenty of research and found the three problems which have been mentioned in a dedicated section of the article above.
They are classified into these categories:
Interior issues.
Cooling system problems.
Steering issues.
Although the last two problems are serious, they are repairable. So, they must not deter you from purchasing this amazing SUV.
Q3. Is It A Good Idea To Buy A Used Lexus RX?
I think it is a great idea to purchase a used Lexus RX. The vehicle is reliable enough that it does not matter whether the vehicle you buy is used or new.
All you need to care about is the mileage and some other things that have been discussed in the article.
Q4. Does Lexus RX Rust Easily?
There have been a few reports of the Lexus RX 350 being prone to rust from underneath, but these issues are isolated.
So, if you really are worried about corrosion, you could get the vehicle treated for it to reduce the chances of it happening.
Q5. Is Lexus RX Expensive To Maintain?
One thing that most of you may have expected is that the maintenance cost of this SUV would be extremely high. Well, that is not the case!
The annual maintenance cost of the SUV is $551, which beats the industry average by $101. So, the Lexus RX is not expensive to maintain.
Conclusion
So, how long do Lexus RX last?
You expected a single-line answer but were greeted by an entire article that explained everything there is to know about the SUV's reliability and longevity.
The Lexus RX is a solid vehicle, and if you do make the decision to buy it, you will not regret your decision at all.
Whether it be the RX 350 or the RX 450, I can assure you that you will be getting a best-in-class vehicle.
If you are looking for alternatives, then they have been discussed and compared to this Lexus RX too.
They are not as good, but they can definitely be considered. I hope this article helped you in your decision to buy this luxury SUV.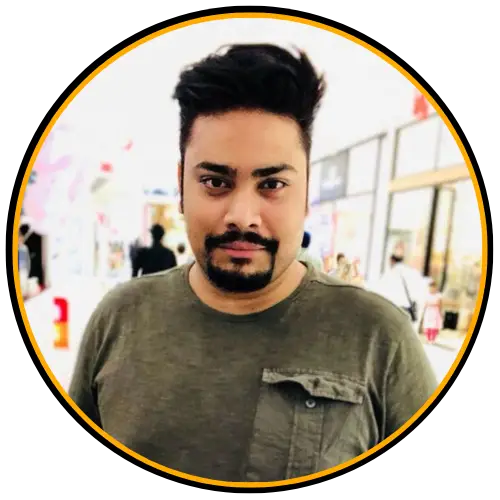 I am Tahir Azam, and I have been writing amazing articles for TaxiHack for as long as I can remember. I know everything that is to know when it comes to automobiles and is always on top of industry news and developments. While I am not an expert by any means, I pride myself on knowing the ins and outs of many different problems and, of course, their solutions. The articles on our website are some of the best and well-researched content that you will find, and I spend countless hours making sure this remains to be true. This is why I ask you to take your time out and read some of my articles, especially if you find a topic that resonates with you or is something you are looking into. This way, you will find the perfect mix of information and tips on your desired topic. Learn more about Tahir.