On the morning of June 23rd, 2010, Toyota's chief test driver returned to the garage. He had just completed another round in his yellow LFA Nürburgring sports car.
It was his dream to drive one of the most powerful cars of that time. Toyota had only ever designed 500 models of the Lexus LFA, and what magnificence each one carried.
Hiromu had been testing cars for Toyota for almost a half-century, and he is said to have had more laps around the Nurburgring ring than any other Japanese driver.
On Wednesday morning, Hiromu Naruse took the Lexus LFA for a test drive. The car was yet to complete its testing schedule but was mostly ready.
Hiromu asked his fellow driver, Yoshinobu Katsumata, if he wanted to test the wheels.
Katsumata refused and got out of the car because the car's dampers required one more test, but Hiromu's love for testing cars was simply unstoppable.
Usually, an assistant would always accompany the test driver on the ride, but Hiromu cast that idea away.
He said he would just come back alone and went out on Highway 410 in Germany. This highway is popular for test drives, and most of the cars you see here are for test driving.
The Crash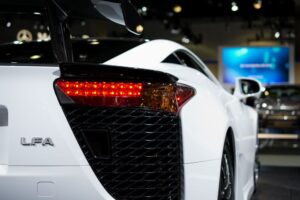 Hiromu drove faster than the highway speed limit.
Just when he was about to take a turn, incoming traffic took over, and he veered into a BMW 3 Series Sedan.
Moreover, Hiromu was wearing a helmet on the highway, which is prohibited on roads in Germany.
The BMW was also on for a test drive, and the two drivers in it collided with the Lexus LFA head-on.
The two BMW drivers suffered great injuries and were sent to the hospital in critical condition.
They survived the crash, but Hiromu didn't. The car went straight into the BMW, destroying the front bumpers of both cars.
The Lexus LFA's bumper was in pieces on the ground, with the windscreen smashed and doors jammed.
Police took the case right from there, and there is even a video on the Internet giving insight into the after-crash scenario.
The Lexus is said to have a price tag of more than one and a half million and was one of the most loved creations of Hiromu.
His Legacy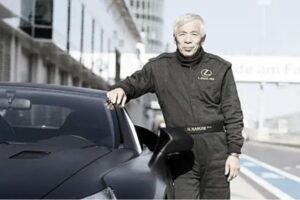 He was the Godfather of LFA and for all the right reasons.
His death was a true loss for Toyota, especially its chairman, Akio Toyoda.
Hiromu was his track driver for over 20 years. He made it to Toyota in 1963, and contrary to all his achievements, the surprising fact is that he initially came in as a makeshift mechanic.
Truly, only your passion can define who you can be. After his exceptional performance, he was appointed to the Vehicle Evaluation and Engineering Division.
One of the best creations of Hiromu before the Lexus LFA was the Toyota 2000GT, AE86 Sprinter Trueno, the Supra, and others.
They called him a driving doctor, as if he could talk to the tires. His fellow expert driver says that he would forget everything while driving.
He did all the talking with the steering wheel grasped tight in his hands. Hiromu used to ask his colleagues why they sat at desks all day.
Why do they not touch the car more? He would talk about cars and driving at all times, even at dinner.
He was an inspiration for drivers all around the globe. Hiromu Naruse's death is an unbelievable loss, and he will always be remembered by the driving world.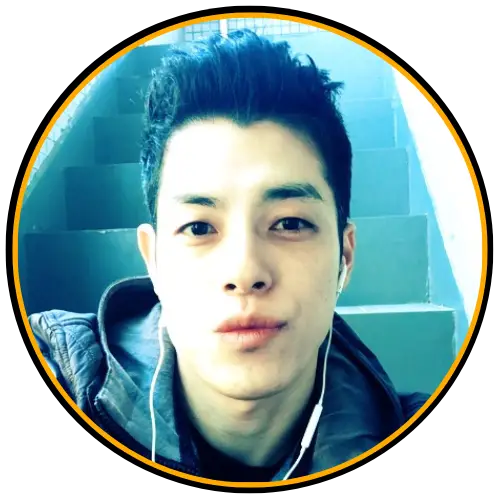 My name is Yusuke Kohara, and I am a passionate SEO expert. I am also the founder of TaxiHack alongside my business partner, Tahir Azam. Our journey began in late 2020 after I escaped the clutches of a despised job in Osaka. Determined to excel, I embraced full-time blogging and directed all my attention toward the growth and development of our site. At TaxiHack, our primary objective is to establish ourselves as the most esteemed automotive media platform, acknowledged by enthusiasts worldwide. We strive to surpass competitors by delivering exceptional content that goes above and beyond. But our mission extends beyond personal success. Recognizing the dominance of large car dealerships, insurance agencies, and rental companies in the online automotive space, we became advocates for smaller businesses and independent automotive web publishers. We firmly believe that with a strategic approach, even modest companies like ours can generate substantial traffic while maintaining a sustainable livelihood. Learn more about Yusuke.