Ginetta has been at the forefront of manufacturing cars for a pure driving experience since its inception in 1958.
One such car is the 2010 Ginetta G40, which comes in three series: the Ginetta G40 Junior, Ginetta G40 Cup, and Ginetta G40 GT5.
All of these models are a must-drive for every car enthusiast. I have tested it and compiled this detailed review to showcase why you should try it.
Besides that, I have also answered some of the frequently asked questions. But let's check its specs before we get to the reviews.
Ginetta G40 Specs
G40 Junior
| | |
| --- | --- |
| Body Style: | 2-door coupé |
| Optional Extras: | Short pedal box chassis, Schroth harnesses |
| Transmission: | 6-speed automatic |
| Wheelbase: | 88.58 in |
| Length: | 147.56 in |
| Width: | 64.65 in |
| Height: | 41.14 in |
| Weight: | 1829.84 lbs |
G40 Cup
| | |
| --- | --- |
| Body Style: | 2-door coupé |
| Optional Extras: | Tillett seat, VBOX OLED display |
| Transmission: | 5-speed manual |
| Wheelbase: | 88.97 in |
| Length: | 147.63 in |
| Width: | 64.56 in |
| Height: | 45.27 in |
| Weight: | 1851.88 lbs |
G40 GT5
| | |
| --- | --- |
| Body Style: | 2-door coupé |
| Optional Extras: | Schroth harnesses, VBOX OLED display, Two camera VBOX logging system |
| Transmission: | 6-speed automatic |
| Wheelbase: | 88.58 in |
| Length: | 147.56 in |
| Width: | 64.65 in |
| Height: | 41.14 in |
| Weight: | 1774.72 lbs |
Ginetta G40s Reviews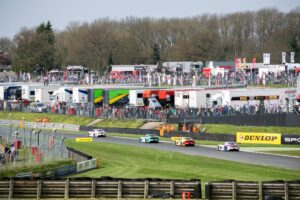 The G40s were designed for races first before the road.
So we will give you the experience of driving it on both the track and the road.
All in all, driving the G40 range is nice due to the unforgiving and progressive throttle.
How It Feels Driving On The Track
Drawing power from its 1.8-liter, 4-cylinder Ford Zetec engine, the G40s racing cars are enjoyable to drive.
These cars weigh around 1851.88 lbs, which gives a power-to-weight ratio averaging 160 bhp-per-ton and can clock 125 mph on average.
How It Feels Driving On The Road
Driving the Ginetta G40s on the road is equally fun, although noisy.
Its FIA-approved seats are slidable, which makes them suitable for passengers of any height. Despite the small size, two people can fit in it comfortably.
We discovered that you would find the car's setup awkward before you become used to it. For instance, its lever sits on the cockpit in a higher position, considering the seats' shallowness.
You will also need both hands to control the steering and put more pressure on the unassisted brakes to slow it down.
Why You Should Buy A Ginetta G40
Despite being designed as an entry-point race car, you can still buy a Ginetta G40 to enjoy the exhilarating racing experience it provides.
Some reasons you should buy one are the lightweight, traction control, adjustable suspension, safety features, and cozy interior.
This Ford-powered race car is light and elegant, which makes it perfect if you have limited racing experience but want to feel the 100 horsepower in regular racing cars.
Aided by its low weight, glass fiber body, and adjustable suspension, you can configure this car to accelerate to 140 mph, which will get your adrenaline pumping.
Additionally, if safety is your concern, the Ginetta G40 has FIA standard tubular chassis and integral safety cage.
The Ginetta will give you a raw driving experience owing to its direct and accurate steering.
Its five to six-speed gearbox and lively chassis contribute to this unmatched driving experience.
This car's h-pattern gearbox makes it agile, and you can become a racer in no time, provided you do away with the road-driving mentality while on the track.
This car's dashboard is stripped to the essentials to simplify it for you and your passenger. Despite the tiny cabin, it has an air conditioner that regulates the cabin's temperature.
However, note that there is no airbag, although fewer accidents involving the Ginetta G40 cars exist.
Whether you want to drive it on the road or enjoy the thrill of racing, Ginetta should be your to-go-to car choice.
Its ease of driving, compact size, and other features will give you the ultimate racing experience regardless of your level as a racer.
Pros And Cons Of Using Ginetta G40 Cars
Pros
Simple
Fast
Safe
Easy to drive
Engaging driving experience
Cons
Frequently Asked Questions
Q1. Is The Ginetta G40 Road Legal?
Ginetta is primarily built for racing and this isn't a secret the company tries to hide. As such, it might be best to use it in that regard. However, some models, like the G40R, are road-legal.
Q2. How Fast Is A Ginetta G40?
The top speeds of Ginetta G40 cars vary. For instance, the Ginetta G40 Junior clocks a top speed of 120 mph, while the Ginetta G40 Cup can do 125 mph.
The Ginetta G40 GT5 has the highest top speed at 135 mph for these racing cars, but the highest ever recorded for a G40 R stands at 140 mph.
Q3. What Engine Is In The Ginetta G40?
The Ginetta G40 has different engines for the road and race versions. The road ones use 2.0 Mazda MZR I4, while the race ones use sealed 1.8L Ford Zetec 4-cylinder engines.
Q4. Where Are Ginetta Cars Made?
Ginetta cars are made in Garforth, Leeds, West Yorkshire. Most of the cars made here are often for the European market.
It also has Ginetta North America, based in South Boston, Virginia, a complete factory that handles in-house engineering, machining, fabrication, and assembly.
The factory also serves as a warehouse and markets the cars to the USA.
Q5. How Much Does A Ginetta G40 Cost?
The prices of Ginetta G40 models vary, with the Ginetta G40 Junior going for $43,434 + tax as of the time of writing this article.
You can own a Ginetta G40 Cup at $42,348 + tax and the G40 T 5 at $48,863.
Note that these prices are subject to inflation, and you should contact the company to make a proper price inquiry before you place your final order.
Conclusion
Ginetta G40 is undoubtedly one of the best racing and road cars you can drive.
Using it and testing your prowess on the racing tracks or road with any of the Ginetta G40 cars would be best.
If you haven't done so, this review should make you prioritize giving it a shot. We are certain that you will enjoy driving this car model.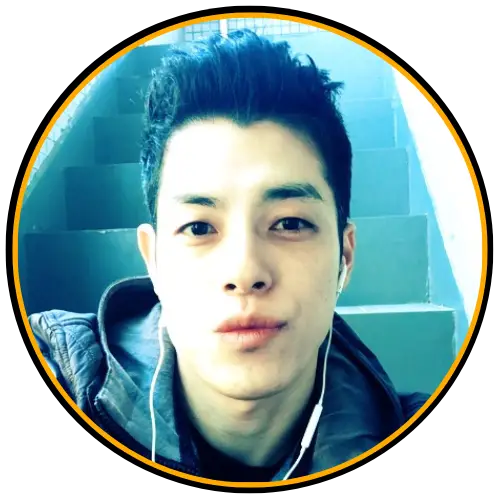 My name is Yusuke Kohara, and I am a passionate SEO expert. I am also the founder of TaxiHack alongside my business partner, Tahir Azam. Our journey began in late 2020 after I escaped the clutches of a despised job in Osaka. Determined to excel, I embraced full-time blogging and directed all my attention toward the growth and development of our site. At TaxiHack, our primary objective is to establish ourselves as the most esteemed automotive media platform, acknowledged by enthusiasts worldwide. We strive to surpass competitors by delivering exceptional content that goes above and beyond. But our mission extends beyond personal success. Recognizing the dominance of large car dealerships, insurance agencies, and rental companies in the online automotive space, we became advocates for smaller businesses and independent automotive web publishers. We firmly believe that with a strategic approach, even modest companies like ours can generate substantial traffic while maintaining a sustainable livelihood. Learn more about Yusuke.