Imagine you are driving down the road in Florida peacefully with your children singing along their favorite nursery rhymes, respecting the speed limit, and suddenly you hear sirens, you stop the car, and to your surprise, you've broken the law.
Car seat laws in Florida are easily digestible if you have some time to learn them on your hands.
Children under five should be in a federally approved and crash-tested device, 4-5 years olds must be in a car seat or booster seat, and Children 6-8 must remain in the rear seat and always have a seat belt on.
If you are still not familiar with these regulations properly, then have a go at this article, where I'll go through all the rules of Florida.
Florida Car Seat Requirements By Ages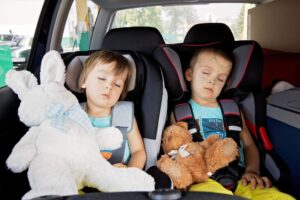 Generally speaking, most rules apply to children of the age of 12 or below, and rules are different for each age set.
Each rule has been discussed with its age set below for your ease and comfort.
1 Year Old
They must be kept in a crash-tested and approved seat in the rear in a separate carrier device either provided by the car manufacturer themselves or a separately bought one that is approved with all safety standards in check.
2 Year Old
The rules set for the 2-year olds are the same as stated before.
You will likely have to adjust the seat according to the child's comfort, height, and weight. Just make sure that they are well secured and safe.
3 Year Old
The same rules apply to this age set, as previously discussed. Adjust the device to the child's weight, height and comfort, and you're good to go.
4 Year Old
As your child hits the age of 4, things will change. You will now be required to get a booster seat that will be front-facing.
It should have all safety precautions up to community standards checked, and though several harness systems exist, you should opt for a 5-point harness system as they are the safest.
5 Year Old
The same rules stated for the 4-year-olds apply. Just adjust the booster seat to your child's comfort, weight, and height.
If your child is taller than 5 feet, you must use a passenger restraint system or a newer booster seat that keeps the child's safety under utmost priority and a comfortable ride in mind.
6 Year Old
As your child turns 6, you have an option to keep using the booster seat that you already have, provided that the child is under the specified weight and height.
They should keep using a booster seat unless they are above 4 feet and 9 inches and over 40 pounds.
If the child is beyond the set requirements, they can start using a regular seat in the rear along with a regular seat belt that comes with a built-in car.
7 – 9 Year Old
The rules for the previously discussed age set must be abided by here.
However, it must be noted that if your child is not at a particular height of 4 feet 9 inches and not above 40 pounds of weight, you must keep using the booster seat until the child meets the set standards.
10 Year Old
As settled above, once your child hits ten or reaches a particular height, they are free to use the regular seat, though it is preferred that they stay in the back seat of the car for utmost safety and protection.
The same rules set for a booster seat still apply.
Car Seat Weight And Height Requirements In Florida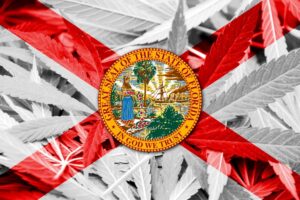 Before going for a booster seat, ensure your child is 40 to 80 pounds in weight, and at least 4 feet 9 inches in height.
Moreover, make sure they are unable to sit back against the vehicle seat with knees bending.
Type Of Car Seat Laws In Florida
Various laws are put into practice depending on the mode of transport, a taxi or uber, and the types of seats you might use for your child.
1. Rear Facing Car Seat
This seat is best suited for individuals under the age bracket of 1-3 and under 40 pounds.
This is the safest way for a child to travel, provided that the child is safely secured to the back and is in a proper harness system so that he or she does not fall or feel pressure beyond their limit when the breaks are hit.
2. Forward Facing Car Seat
This type of seat is suitable for children above 3. It should have a built-in harness system that can be adjusted according to the child's comfort, height, and weight.
And it should ensure the child's safety to the standards set by the rules and regulations provided.
3. Booster Seat
These are simply seats that boost your child upright and seats that are used if your child does not require extra protection.
You will be required to use this if your child is above 3. This is used to keep your child in a straight, comfortable position in the rear, and they are kept secure due to this seat.
When Is The Time For My Child To Sit In The Front Seat In Florida?
Once your child hits the age of 7 and is above the height of 4 feet and 9 inches and fits the weight requirement, they no longer need the booster seat and can use the regular seat that the car already has.
However, they cannot be shifted to the front seat until they are at least or older than 12.
It is generally preferred to keep them safe in the rear seat until they're old enough, as they are considered safer in the rear.
What Happens If You Leave Your Child In A Car In Florida?
Like there are various rules that a person should abide by when it comes to seats and children, there are rules and laws set around the idea of leaving a child unsupervised within a car.
For starters, you cannot leave a child under the age of 6 for more than 15 minutes.
Regardless, it is preferred to never leave a child unattended in the first place with the engine running as it may lead to a fine of $500 and a second-degree misdemeanor if the child is seen in distress and if their health is in danger.
This penalty will only worsen if the child is found injured and under immense distress.
Then the person responsible will be charged with a third-degree felony and a higher fine depending on the situation.
It is therefore ideal to prioritize the health and safety of a child over anything as they are fragile and need protection, especially under the scorching heat within Florida.
Taxi Car Seat Laws In Florida
Taxis are exempted from the passenger laws, as discussed previously. When a child travels, it is the parent's responsibility to keep the child safe and secure.
A taxi driver will not provide a booster seat as they are not required to, so a parent must bring one themselves.
Florida Law Regarding Car Seats In Accidents
So far, there are no laws regarding car seats or car seat replacement regarding accidents and crashes.
There is no such replacement laws formulated for this certain specific situation either.
Uber Car Seat Laws In Florida
You will have to bring your car seat unless you're from Orlando, as Uber offers a car seat due to people visiting Disney Land with their children in this place.
Therefore, in other places than Orlando, it is going to be the responsibility of the parent to take care of their children with the necessary equipment such as a booster seat or a device strictly depending on the requirements of the child that they are traveling with.
Conclusion
Since you have gone through the article, you most likely have a firm understanding of the Florida car seat laws.
These laws have been created for the safety of children and to protect them specifically.
Though they might be a little strict at times, they exist to bring ease of mind to parents/guardians.
Since children are weak and need protection, one must adapt to these rules as soon as possible to make sure that their child is safe under all circumstances and that they are law-abiding citizens, so they won't be troubled.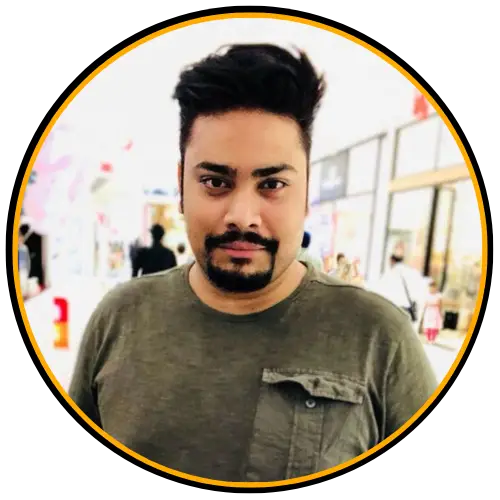 I am Tahir Azam, and I have been writing amazing articles for TaxiHack for as long as I can remember. I know everything that is to know when it comes to automobiles and is always on top of industry news and developments. While I am not an expert by any means, I pride myself on knowing the ins and outs of many different problems and, of course, their solutions. The articles on our website are some of the best and well-researched content that you will find, and I spend countless hours making sure this remains to be true. This is why I ask you to take your time out and read some of my articles, especially if you find a topic that resonates with you or is something you are looking into. This way, you will find the perfect mix of information and tips on your desired topic. Learn more about Tahir.