The Ford F150 gas tank size guarantees that you get the most out of your fuel. The Ford F-150 boasts all of the performance and power you will need to complete any tough job.
More fuel-efficient vehicles are in high demand, whether for financial or environmental reasons.
The gas tank sizes for the F-150 range from understanding the difference between city and highway gas mileage 23 to 36 gallons.
The EPA rating for each Ford F-150 is efficient. However, the MPG for city and highway will differ depending on the choices and model upgrades.
You can save both time and money by doing so.
In addition, understanding the size of your gas tank will assist you in improving your fuel economy. Gas tank size is dependent on the trim level.
This article shall discuss the classification of F-150 gas tank size concerning the trim levels and their engine options.
What Are The Gas Tank Sizes Of The Ford F-150?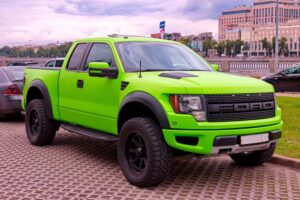 Is it more important to have your F-150 equipped for optimum towing capability or save money on gas?
What type of engine would you like to see under the hood of the Ford F-150?
Learning more about the different trim levels offered for the Ford model you're interested in will assist you in making a more informed decision during your shopping process.
In addition, it will ensure that you end up with a vehicle that you enjoy. Here are the seven trim levels of the Ford F-150 that are available in the market.
1. XL
XL is the base choice, but it comes with a backup camera, automatic high lights, and several active safety measures. The gas tank size is 26 gallons.
The XL option appeals to drivers seeking a work vehicle because it is reduced to fulfill basic demands and has a low beginning MRSP.
In addition, seating for up to 6 individuals is available in the SuperCrew cab.
2. XLT
When your XLT trim arrives, it will come with the Ford SYNC 3 infotainment system, alloy wheels, and a Wi-Fi hotspot, among other enhancements to the XLT order's basic exterior and interior features.
The gas tank size is 26 gallons. Choose the vinyl bench seat to make cleaning the inside of the truck a breeze.
Front bucket seats with power adjustments and heating are available on the XLT if you want even more luxury.
Enhanced rear cross-traffic warnings and blind-spot monitoring are among the safety features available on this level.
3. Lariat
Most drivers will choose the Lariat trim because it strikes a good balance between performance and luxury. The gas tank size is 26 gallons.
It has an EcoBoost engine, leather upholstery, dual-zone automatic climate management, and a larger touchscreen display than the XLT.
The Lariat also comes with a quality sound system from Bang and Olufsen.
Finally, drivers who require high performance and spend a significant time on the road will be happy with Lariat's ride and capability.
4. King Ranch
The gas tank size is 26 gallons. The King Ranch trim level adds several benefits both inside and out.
To begin, heated and ventilated seats, as well as a leather-wrapped steering wheel and the ambient lighting, are all standard.
Drivers who seek interior comfort and style at a lesser price point than top F-150 trims might choose the King Ranch option.
5. Platinum
The Platinum trim level provides more safety and power than the lower-level trim levels.
However, this trim level does not sacrifice efficiency for strength, with a combined fuel economy of 21 miles per gallon.
In addition, its polished aluminum wheels (20-inch) and chrome exterior details are guaranteed to draw attention.
A BoxLink Interface system, power-deployable running boards, Rain-sensing windshield wipers, and LED fog lights are among the other features available on the Platinum trim.
6. Limited
Check out the Limited trim if one wants luxury and top-notch power in a comfortable and handy package.
The gas tank size is 36 gallons. It comes with a dual-panel sunroof and leather seats, as well as 450 horsepower.
Polished aluminum wheels (22-inch), 360-degree view camera, and adaptive cruise control are among the other goodies.
7. Raptor
Raptor is a stand-alone trim since it is distinct from the other choices and focuses primarily on performance.
The gas tank size is 26 gallons. This model is equipped with a supercharged EcoBoost V-6 that produces an excellent 510 pound-feet of torque.
However, it lacks tech features such as ambient lighting and automatic climate control.
It does, however, come with amenities like the Terrain Management System, which includes a Torque-on-Demand transfer case, an adjustable drive mode, and making it perform better than other trims.
F-150 Engine Options Fueled By The Gas Tank Size
Different engine options are available for F-150. We are going to compare them:
XL Vs. XLT
As previously indicated, the F-150 XL is the base model. XLT is similarly basic, but it offers a few extra features and creature comforts.
Both versions are workhorses with all the horsepower and capability you will ever require.
Due to their basic setups and cheaper price points, they make great work trucks. These two types are fantastic choices if you need simple, basic mobility or a robust work vehicle.
The 3.3L Ti-VCT V-6 engine is standard on both the XL and XLT. This engine produces 290 horsepower and 265 pound-feet of torque.
One can tow up to 7,700 pounds with this vehicle using any model. Both trims achieve roughly 20 miles per gallon in the city and 25 miles per gallon on the highway.
This engine is paired with an outstanding 6-speed automated transmission.
With any model, you have the option of upgrading the engine. 2.7L EcoBoost V-6, a turbocharged V-6, and the 5.0L Ti-VCT V-8 engines are among the options.
The luxury and comfort features are the key distinctions between these two variants. Both have fabric front seats as standard.
XLT Vs. Lariat Trims
The Lariat Trim option is the F-150's first true, meaningful update.
It's powered by a 2.7L EcoBoost V-6 engine from Ford. With 325 horsepower, it outperforms the XLT's 290 horsepower.
With 400 lb.-ft. torque, you receive a significant improvement in power. This amounts to a towing capacity increase of nearly a ton.
When correctly outfitted, the Lariat can handle up to 8,500 pounds. You get more bang for the buck with the Lariat.
As a work truck, it's just as effective as the previous models. It's much better as a pleasant mode of transportation to and from work and anywhere else life takes you.
It's a nice car for road vacations with the family or daily commutes. One gets excellent luxury and convenience functionalities at this level without paying too much more than the XLT.
Lariat Vs. King Ranch Trim Levels
The 2.7L EcoBoost V-6 engine is standard on the King Ranch. Because this is similar to Lariat, stepping up here will not give you a significant performance increase.
Instead, it's all about style and luxury at the King Ranch. With this step up in trim levels, you receive some lovely 18-inch alloy wheels.
The King Ranch also comes with a much superior SYNC 3 infotainment system. On the inside, the King Ranch has a higher overall quality.
The chairs will be more supportive, and the fit and finish will be better. Ten-way power adjustments will be available in the front seats.
They will also come with the King Ranch's heating and ventilation choices as standard.
In addition, this model's dual-zone, electronic climate control will keep everybody in the front and back comfortable.
King Ranch Vs. Raptor Trims
It boasts a 3.5L EcoBoost twin-turbocharged, intercooled, DOHC 24-valve engine. This V-6 engine produces more torque and power than earlier models equipped with a V-8 engine.
As a result, the Raptor has 450 horsepower and 510 pound-feet of torque.
In this truck, acceleration is shockingly swift. In addition, the towing and hauling capabilities have been improved over the previous trim packages.
The King Ranch's interior is all about comfort in a stylish package. The Raptor features edgy, tough design characteristics. The upholstery has a tire tread design on it.
The Raptor's capabilities are further enhanced with a Terrain Management System from Ford and Torque-On-Demand.
This truck comes equipped with a 4X4 and is an excellent rock crawler. It can go anyplace.
Both are more than capable of handling work and off-road adventures. The King Ranch has a more sophisticated appearance, but the Raptor has a more aggressive and bold appearance.
There isn't much better than the Raptor if you want to venture off the beaten road.
Raptor Vs. Platinum Trim Levels
Ford's 5.0L V-8 engine is standard on the F-150 Platinum. The Raptor has superb fuel economy than the Platinum Trim Level. It has a combined fuel economy of roughly 21 miles per gallon.
The Raptor only gets about 16 miles per gallon. All of the Raptor's power and performance come at a cost.
For people who want to stay on the road, the Platinum Trim package may be more practical.
The Platinum package includes the most advanced safety features and choices. However, it also has a few extras.
Pre-Collision Assist combined with Automatic Emergency Braking, electronic stability, and front head restraints are among the major upgrades.
The Platinum also comes with a full-size spare tire.
Platinum Vs. Limited Trim Levels
When you upgrade from the Platinum to the Limited, you get all of the additional standard features from the trim levels before it.
The Raptor's basic and engine performance are carried over to the Limited F-150. The Limited level comes with a 3.5L EcoBoost V6 engine.
This model produces 450 horsepower and a massive amount of torque. Unfortunately, it's not as well-suited to off-road adventures. However, it's more than capable of doing so if necessary.
The acceleration, towing, handling, and hauling numbers are all among the finest in the class. One also gets the best in terms of luxury and security.
If you're deciding between Platinum and the Limited, consider your priorities. If all you want is comfort and luxury, the Platinum will suffice.
If you require all of this and the finest towing and hauling performance, upgrading to the Limited may be worthwhile.
Frequently Asked Questions
Q1. The Ford F-150 Runs On What Kind Of Gas?
The engines in the F-150 will all run on regular gasoline.
Even now, the EcoBoost engines don't require premium fuel to work at their best. This will allow you to save even money at the gas station.
Q2. How Much Does A Ford F-150 Get In Terms Of Gas Mileage?
Ford has developed the 2020 F-150 extremely fuel-efficient, with 22 combined city/highway miles per gallon, 20 city miles per gallon, and 26 highway miles per gallon.
This equates to 4.5 gallons for every 100 miles, making it ideal for long excursions.
Q3. What Is The Ford F-150's Ecoboost System?
Ford EcoBoost engines are engineered to maximize both power and efficiency. They can generate torque comparable to larger engines while emitting fewer greenhouse gases.
The Ford F-150 is an outstanding choice for whatever kind of driving you want to conduct due to this.
Conclusion
In this article, we have discussed in detail the Ford F150 gas tank size. There are seven trim levels of Ford F-150, and they have been covered in detail with their engine options.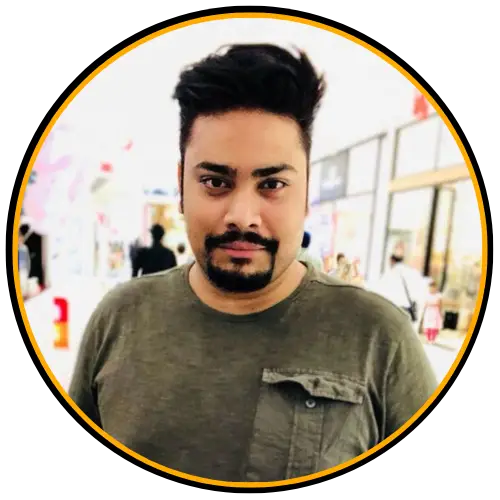 I am Tahir Azam, and I have been writing amazing articles for TaxiHack for as long as I can remember. I know everything that is to know when it comes to automobiles and is always on top of industry news and developments. While I am not an expert by any means, I pride myself on knowing the ins and outs of many different problems and, of course, their solutions. The articles on our website are some of the best and well-researched content that you will find, and I spend countless hours making sure this remains to be true. This is why I ask you to take your time out and read some of my articles, especially if you find a topic that resonates with you or is something you are looking into. This way, you will find the perfect mix of information and tips on your desired topic. Learn more about Tahir.