Window tinting law was enacted for the first time in 1992 in Delaware.
I've done my very best to compile all of the legal facts about tint law on this website, for example how much dark the tint be and how much reflective it should be?
Furthermore, apart from tint percentages, I've also included a list of extra Delaware automobile window tinting rules and restrictions.
Delaware window tint laws indicate that the windshield of vehicles should utilize non-reflective tint over the manufacturer's AS-1 line.
The front-seat side windows should be more than 70% dark.
It will help if you read this article to find out more in-depth about the window tint laws in Delaware.
There is also a frequently asked questions section that you should not miss out on because it answers some crucial questions.
How Much Tint Darkness Is Legal In Delaware?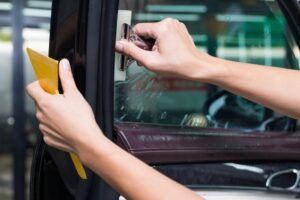 Visible Light Transmission (VLT) is the percentage of noticeable light that passes by the automobile windows.
In Delaware, the percentage of light permitted by the film and glass differs greatly between sedans, SUVs, and vans.
An increased VLT indicates that the window tint film allows extra light to flow by. A 75 percent tint, for instance, lets 75 percent of the light through.
On the other hand, the five percent tint lets only five percent of the light through, making them a significantly darker film.
Tint Darkness Limit For SUVs And Vans
Coming to the tint darkness limit on SUVs and vans, you must be aware of the legislation to make the best decisions for your vehicle.
The restrictions are comparable to those that apply to sedans.
The non-reflective tint on the windshield of SUVs and vans may be greater than the manufacturer's AS-1 line, whereas, for multi-purpose vehicles, it can be around 5 inches if there is no AS-1 line.
On the other hand, it is recommended that aftermarket tint not be used on the front side windows.
Moving on to the backside windows and rear windows, it is believed that any darkness is allowed to be used, which is wonderful because you won't have to waste time or spend extra fortune concerning specific windows.
Tint Darkness Limit For Sedans
Here I will explain the limits for sedans, so if you own one, you must learn. The laws for sedans are the same as for SUVs and vans.
1. Front Windshield
On the prime 5 inches of your front windshield, you can apply a non-reflective tint more than the manufacturer's AS-1 line.
2. Front Seat Side Windows
It is said that you must avoid using aftermarket tint on the front side windows of the sedans.
The state of Delaware does not allow tinting on the front side windows. Only factory-applied tint with a VLT of more than 70% is allowed.
3. Rear Window
Moving on to the rear window, you can use any darkness percentage on sedans.
5. Back Seat Side Windows
Lastly, the back seat side windows are similar to the rear window. You can use any darkness percentage on it.
Window Tint Reflection And Tint Colors
Window tint can diminish glow and warmth by reflecting incoming light. Keep in mind that the Delaware window tint law allows for a specific amount of window reflection when employing a tint, so keep that in mind.
The tint reflection on the front side windows of all vehicles, whether SUVs, vans, and sedans, should not have a metallic or mirrored impression.
This also goes the same for the backside windows of the SUVs, vans, and sedans.
You can use any tint color on the windows of the vehicles in Delaware because there are no restrictions at all.
Medical Exemption Of Window Tint Laws In Delaware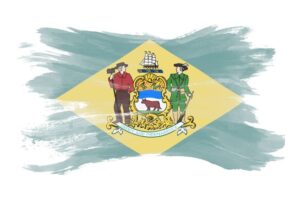 A formal certification from an optometrist and a physician stating that the unique window treatment or request is a medical urgency must be obtained by all the drivers of the vehicles.
In Delaware, you are required to complete the MV495 configuration application to request a medical exemption.
Unluckily, according to the government website in Delaware, this configuration is not attainable online and can only be obtained in a DMV building close by.
To get your window tint relinquished, fill out this configuration and submit it to your faculty.
Keep in mind that any prior infringements through the window tint before receiving the medical disclaimer will, however, result in fines.
Get A Certified Sticker From The Company
You must get a certified sticker from the company and apply it on the vehicle so it is visible to see, and so you do not end up getting stopped or pulled over by police officers.
The stickers must distinguish lawful tinting on the driver's side window in the middle of the film and the glass.
The medical exemption sticker will also be needed, including the letters that permit it.
This should be with you in the vehicles at all times, so in case you get stopped by cops, you can show them and explain the situation better.
Other Window Tint Law Rules And Regulations In Delaware
There are some more key factors to evaluate in Delaware regarding window tinting, and I urge you to look inside them before selecting if you should or shouldn't tint the windows.
In Delaware, it is stated that if the vehicle's back window is tinted, you will require dual side mirrors.
There are no restrictions on tint colors.
The film that is sold in Delaware does not require to be certified.
A sticker identifying authorized tinting is necessary for the middle of the film and the glass on the driver's side window.
Specific tint exemptions are allowed in Delaware under medical circumstances. Please refer to the state law for further information on the exact periods of the exemption.
The penalties in Delaware are said to be around $28.75 up to $100.
Remember that the county or area of residence may comprehend Delaware tinting legislation and restrictions contrarily.
Double-checking the evidence with the regional DMV or law enforcement officials is highly advised.
Cost Of Car Window Tint In Delaware
In common, the cost may differ; for instance, an essential tint for a sedan automobile wielding traditional film can amount to less than $150 per car.
Assume, still, that you desire a high-end film, like a ceramic window tint.
In that instance, the expense per automobile might be high, up to $400. All of this is dependent on a variety of things such as several windows, species of tint, and warranty.
On the other hand, a DIY tint kit is a less costly choice for experienced tinting assistance, typically costing less which is around $100.
Frequently Asked Questions
Q1. Is 15% Tint Legal In Delaware?
No, 15% tint is not legal in Delaware because it is the darkest shade which will affect visibility. Non-reflective tint is permitted, which is more than the manufacturer's AS-1 line.
Q2. Are 5% Tints Legal In Delaware?
No, 5% tints are not legal in Delaware because they are known to be extremely dark, and you would not be able to see anything at all.
However, keep in mind that it is generally employed on the back windows of the limousines.
Q3. Is Limo Tint Legal In Delaware?
Limo tint is not legal in Delaware because it is also the darkest shade and makes it impossible to see. Front-seat side windows must be more than 70% tinted.
Q4. Can I Get Pulled Over For Tint In Delaware?
In Delaware, you can be arrested for unlawful window tinting. Remember that the legislation pertains to all motor automobiles, even if they are not enlisted in Delaware.
Q5. How Much Is A Tint Ticket In Delaware?
The tint ticket in Delaware is said to be around $28.75 up to $100.
Conclusion
I hope now you have detailed information on Delaware tint laws.
It is worth mentioning that Delaware tint rules are subject to shift daily and can be construed contrarily depending on where you live.
Installing tinted windows also has a lot of benefits, so you can have a much better experience. Plus, it also makes the vehicle look a lot better.
Keep in mind that following the rules and regulations when you have tinted windows, as I have mentioned above, is highly recommended to drive safely and responsibly.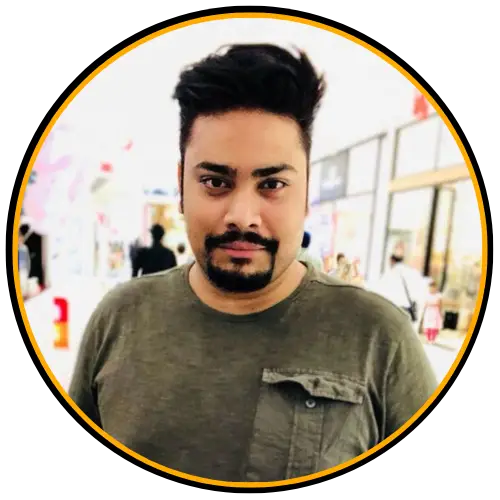 I am Tahir Azam, and I have been writing amazing articles for TaxiHack for as long as I can remember. I know everything that is to know when it comes to automobiles and is always on top of industry news and developments. While I am not an expert by any means, I pride myself on knowing the ins and outs of many different problems and, of course, their solutions. The articles on our website are some of the best and well-researched content that you will find, and I spend countless hours making sure this remains to be true. This is why I ask you to take your time out and read some of my articles, especially if you find a topic that resonates with you or is something you are looking into. This way, you will find the perfect mix of information and tips on your desired topic. Learn more about Tahir.