Cummins makes extremely reliable engines. One of the more famous ones is their 5.9L one that has been used in RAM trucks since 1989.
Although it did undergo many revisions, it performed great when compared with the competition; what most Cummins engine owners do not know is that they can make it perform even better with a tuner's help.
It allows you to gain more horsepower while retaining fuel efficiency. So, I have compiled a list of the best tuners for 5.9 Cummins, which will allow your truck to drive at a whole new level.
These seven tuners have been chosen based on reviews and their long-term usage. So, without any further ado, let's get straight into it!
7 Top Rated 5.9 Cummins Tuners Comparisons
1. Mads Smarty Jr. J-06 Tuner
Here we have in the first place is the J-06 Tuner by the brand Mads Smarty.
And after extensive research, I can safely say that this one is the people's number one choice for the Cummins engine. It has many great features which we will look into right now.
Aimed for people who are looking for a decent performance upgrade while not risking anything, this one combines the best of both worlds to boost your truck's performance and fuel consumption.
It helps the engine run cooler than even the stock settings. Now, that's impressive! You can choose from three levels of power, which boost horsepower by 40, 70, and 100, respectively.
These are aimed to be as simple as possible. The installation, usage, and even updating of the software have been made extremely easy.
It can be updated over the internet without any additional cost. But what really sets it apart from the competition is that these are untraceable.
It leaves no footprint in the ECM. You also get all the typical things you would get from a tuner, such as a speedometer calibration and erasing error codes.
The company is also generous enough to provide a one-year warranty with this product. They cover any manufacturing defects, such as unexpected freezing, crashing, or glitches.
These problems will make you eligible for a free-of-cost replacement.
Users mentioned that in performance mode, the truck starts to release a lot of smoke, which may be illegal in some states or just an inconvenience for the people around you.
PROS
Plug and play design
Can boost horsepower by 100
No digital footprint
Cooler than stock settings
CONS
Creates smoke in performance mode
If you are buying this one for any other reason than performance gains, I would advise you not to look further.
It is, by far, the best option you can buy for your vehicle. If you are looking to push your engine to its limits, you have to deal with the smoke.
2. Mads Smarty POD Programmer
Coming up in second place is another product by Mads Smarty, this time being their POD Programmer. The full form of the word POD means Power on Demand.
Yes, that's right. Unlike the previous one, these are designed to squeeze out every bit of horsepower from your engine to give you an incomparable drive experience.
The J-06 allowed you to choose from three different performance levels.
Well, if you found that impressive, then you will be blown away with the ten options for performance levels you can choose from with this programmer!
You can increase the horsepower output of the engine by 210 HP. That will really make your truck shine, no matter where you drive it.
The POD feature allows you to type in the level of adjustment you need. Type in any number from 0 to 99 and feel the difference yourself.
Like the previous one, this programmer does not leave any digital footprint in the ECM or any other electronic.
When you remove it, it will be like you never even used it. The manufacturer also guarantees the fastest ECM update speed on the market.
You can also use it to read and reset diagnostic trouble codes.
Surprisingly, even though this brand pushes the engine to its limits more than the first one, people have reported no drawbacks.
People have said nothing other than positive things about it.
PROS
Plug and play design
100 level of POD
10 performance levels
No digital footprint
If you are looking for a significant performance boost, then there is no better option than this one for your 5.9 Cummins engine.
3. 85400 Edge Diesel Evolution CTS2
Coming in third place is another highly positively reviewed tuner by Edge products. The 85400 is a full package of an in-cabin controller and a programmer.
It connects using the OBDII port on the truck, and that's it. Then you are free to customize the performance of your engine however you want.
These have a very important safety feature built-in it. When plugged in for the first time, it saves all stock settings.
So, if you mess something up or the engine starts to act up, you can revert the changes. This makes its easy usage safe.
Their custom power levels have been set after extensive research and testing by the engineers at Edge Products.
Making sure to get you all the horsepower you need while retaining fuel efficiency, this programmer will not only meet your needs but exceed them.
According to the company, you can get up to 180 HP and 440 Lb torque more than what is available at stock settings.
Thanks to the large color display, which can be set up inside the cabin, you can monitor real-time data to make sure the engine is performing up to par.
The brand guarantees easy software updates over the internet and navigation customization, right up to the background of your choice.
Just like the first one, these also come with a warranty.
You can get a free replacement within one year from the date of purchase if the product does not work as expected or has software issues.
That makes the buy risk-free, as you don't have to worry about carrying an expensive paperweight.
The most common issue buyers faced was the unresponsiveness of the software.
They noted that the screen froze or stopped working entirely, and the system had to be turned on again. This is an inconvenience.
PROS
Plug and play design
Saves factory settings
Fully tested power levels
If only Edge Products had spent the time to create good software, it would have been the number one product in my article.
The random freezing of the software really makes the experience not worthwhile.
4. Superchips 3845 Flashpaq F5 Programmer
Superchips is a manufacturer that has, in the past, earned the top spot in one of my articles. They make high-quality tuners that are not only reliable but easy to use and install.
And the 3845 Flashpaq F5 Programmer is no exception. This in-cabin tuner has been designed, especially for the 5.9L Cummins engine.
This means that if you have this engine, you don't have to worry about compatibility or unavailability of features, like in tuner made for a vast array of diesel engines.
The tuner itself has a small and compact form factor which makes it easy to store.
It connects directly into the OBDII port, making it a one-wire connection that requires no messing with the fuses or even opening the hood, for that matter.
These are also legal in all 50 states in the USA. That means the brand has made sure the emission levels are under the legal limit, no matter which setting you choose.
You can use it with complete peace of mind that no laws will be broken with this programmer.
Choose from performance, tow, or economy tune options, and you are guaranteed to get a better than stock performance.
It even comes with a two-year powertrain warranty which is better than any other manufacturer on this article.
Any damage to the powertrain will be considered to get you a free replacement. If the unit is faulty, then that will be replaced without any additional cost.
Apart from one review stating that these killed their engine, there have been no reports of faults or manufacturing defects in the product.
The one incident could have been due to any number of reasons, including own fault.
PROS
Plug and play design
Legal in all states in the USA
Performance, tow, and economy tune pre-sets
Designed for Cummins engines
Two-year powertrain warranty
These will surely upgrade your drive to a whole new level. You will never have to worry about your truck underperforming, as this product will unleash its hidden potential.
There was a review that stated that the truck's ECM was locked up. But I wouldn't worry about that, as the brand knows how to reflash it to make it alright.
The two-year power train warranty really makes it a safe buy if you manage to damage it while tuning your vehicle.
5. Smarty Tuners Touch Tuner
If you are looking for a tuner built for convenience, you won't find a better option than this one by Smarty Tuners.
The package comes with the controller and the display, all in one package. You won't have to buy a separate display for it to work with your programmer.
The display included in the package is of extremely high quality. It also has touch integration, so you don't have to mess around with buttons to adjust what you want.
The built-in CPU makes it extremely fast. It boots up within four seconds. But we are not here to check out a display.
We are here to see how good these perform. Let me tell you beforehand; this programmer is the fastest option money can buy for the 5.9 Cummins. It does not only offer versatility.
It has the fastest ECM update, fastest PID refresh, and is extremely easy to use. The program can be updated over the internet without any extra charges.
It also has ten power levels, so you can choose whatever performance you desire from your truck.
It even has a great speed limiter for new drivers or doesn't want to overwork their vehicles.
The only negative thing I could find is that, although it is stated to work for later models of the 1998 Ram trucks, it still does not work for some models in 1998 to the 2000-year range.
And that is not mentioned by the manufacturer anywhere. So, it may be an inconvenience if it turns out to be incompatible.
PROS
High-quality touch display
Fastest option on the market
It can be updated over the internet
Ten power levels to choose from
Speed limiter option
CONS
It does not work for some trucks from 1998 to 2000
The brand really outdid itself. It is the best option out there if you are looking for speed, reliability, and peace of mind.
6. Bully Dog 40420 GT-Platinum Diesel Performance Tuner
Here comes another very highly praised manufacturer that has taken Ram owners by storm every time they have released a product.
And, judging by more than 600 reviews by various buyers, I think I can safely say that this GT-Platinum tuner is a hit too.
The thing about the 40420 by Bully Dog is that it has been designed for Ram trucks and is compatible with Ford and GM diesel models.
It has been designed for maximum fuel economy while giving you a horsepower boost, so you can get the best of both worlds.
Other than that, you get all the basic goodies of a tuner, such as a speedometer calibration, speed limiting, and an excellent heads-up display.
The monitor, which can be placed anywhere, on the window, the dash, or a pillar, has a minimalistic UI that allows you to see a real-time feed of everything going on in your truck.
You can also clear DTC codes and read the errors to see if there is anything wrong with your vehicle, so you can take appropriate action before it can escalate.
This product also comes with a one-year warranty which starts from the date of purchase.
Although it is nowhere as good as the powertrain warranty provided by Superchips, it still guarantees a replacement if you receive a defective unit.
Buyers had the problem of the product freezing during updating. That makes getting new features hard.
Some buyers also noted poor miles per gallon, which is the complete opposite of what they have advertised.
PROS
Decent fuel economy
Can clear DTC codes
Excellent heads up display
Easy to use software
CONS
Some buyers reported higher fuel consumption
Freezes while updating
The poor update experience makes it so that even if there are any bug fixes, they are hard to get.
Other than that, it is an excellent tuner that will surely make your truck drive better than it ever did before.
7. Hypertech 52503 Max Energy Power Programmer
If you are looking for a one-touch performance-enhancing tuner, then this Hypertech 52503 Max Energy Power Programmer will keep you happy for a long time.
This programmer has been designed with one thing in mind, simplicity.
How can I show that?
With the tap of a button, you can boost the power and performance of your truck. There simply can't be anything easier and more straightforward than that.
Their special thing is not simplicity, although it does differentiate it from the competition.
It has excellent speedometer calibration, which can come in handy when you install new-sized tires.
New tires without speedometer calibration cause the fuel efficiency of the vehicle to deteriorate.
So, a tuner solves that problem. You can even adjust the RPM REV using the inbuilt limiter. Last but not least, this programmer has the functionality of reading and resetting DTC codes.
This is extremely handy when you get engine check lights but don't know where the problem exists. The resetting feature comes in handy when the sensor is just malfunctioning.
The brand also provides the longest warranty of the bunch, with it being of three-year duration.
You can buy these with complete peace of mind that there will be no faults or problems. If they occur, then you can get a replacement.
There are no major issues that should concern you regarding this product.
Only one review stated that they did not notice any improvement in performance and fuel efficiency.
But that may have been, most probably, due to a faulty unit. And, there were overall very few reviews for the product, which makes it a risky buy.
PROS
Easy to install
Speedometer calibration
Adjust RPM revolutions
Given that this product does not have many reviews, it is a risky buy for truck owners. Apart from one or two, all other reviews were positive and praised its performance enhancement.
So, if you do choose to buy this programmer, then I would request you to leave a review, so new buyers would know if it is suitable for them or not.
Conclusion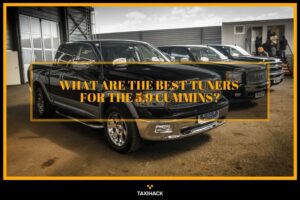 Tuners are something that surprises any vehicle owner.
Given that you know how to use one correctly, you will notice a significant boost in performance and fuel efficiency.
Overall, you will have a much more optimized driving experience that the stock settings cannot match by any means.
There is one manufacturer that stood out of all the brands I listed here today. Its products managed to take the top two positions on this article too.
Yes, that's right, that brand is Mads Smarty. I would recommend the J-06 Tuner, which is reliable, easy to use, and even comes with a one-year warranty.
You will not regret your purchase when it comes to best tuner for 5.9 Cummins, no matter which one you choose, just as long as they are from this list.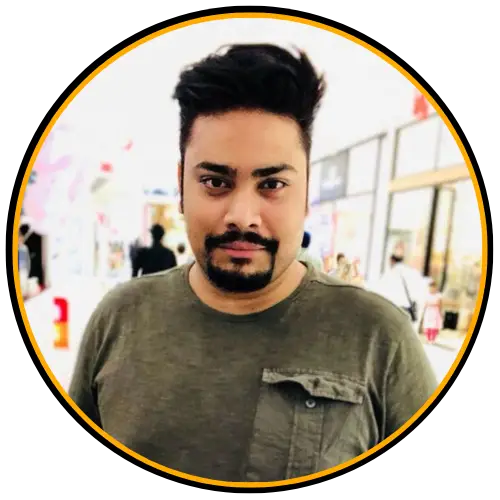 I am Tahir Azam, and I have been writing amazing articles for TaxiHack for as long as I can remember. I know everything that is to know when it comes to automobiles and is always on top of industry news and developments. While I am not an expert by any means, I pride myself on knowing the ins and outs of many different problems and, of course, their solutions. The articles on our website are some of the best and well-researched content that you will find, and I spend countless hours making sure this remains to be true. This is why I ask you to take your time out and read some of my articles, especially if you find a topic that resonates with you or is something you are looking into. This way, you will find the perfect mix of information and tips on your desired topic. Learn more about Tahir.