If you own a Honda Ridgeline and are looking for a new tonneau cover for your vehicle, let me tell you that you have made an excellent choice.
There is no feeling greater than a sense of safety and security, which can only be provided when all your possessions are safe and secure.
Moreover, with this list of the best tonneau covers for Honda Ridgeline, you can certainly rest assured that whatever you choose to store in the back of your truck will be kept safe from not only thieves and prying eyes but all sorts of weather conditions too.
So, let's get straight into it!
8 Top Rated Honda Ridgeline Tonneau Covers Comparisons
| IMAGE | PRODUCT | EDITOR'S RATING | PRICE |
| --- | --- | --- | --- |
| TOP PICK | BAK BAKFlip MX4 Hard Folding Truck Bed Tonneau Cover | | CHECK ON AMAZON |
| | TruXedo Lo Pro Soft Roll Up Truck Bed Tonneau Cover | | CHECK ON AMAZON |
| BEST BUDGET | Rugged Liner E-Series Soft Folding Truck Bed Tonneau Cover | | CHECK ON AMAZON |
| | BAK BAKFlip G2 Hard Folding Truck Bed Tonneau Cover | | CHECK ON AMAZON |
| | Extang Encore Hard Folding Truck Bed Tonneau Cover | | CHECK ON AMAZON |
| | Undercover Flex Hard Folding Truck Bed Tonneau Cover | | CHECK ON AMAZON |
| | Extang Trifecta 2.0 Soft Folding Truck Bed Tonneau Cover | | CHECK ON AMAZON |
| | Truxedo 1430601 Pro X15 Tonneau Cover Black Pro X15 Tonneau Cover | | CHECK ON AMAZON |
1. BAK BAKFlip MX4 Hard Folding Truck Bed Tonneau Cover
TOP PICK
Here we go, starting off the list with a highly reviewed cover by the manufacturer BAK.
They really make excellent tonneau covers and have scored a high position before, while I was on the hunt for the top tonneau cover for the Tundra.
The MX4 Truck Bed Tonneau Cover is a hardcover, which means it is extremely durable and has a solid build.
Before you go buying this cover, make sure it fits your vehicle. The BAK cover can be installed on any model of the Ridgeline from the years 2017 to 2021.
If you have one of the newer ones, you will surely be pleased with it. They use aluminum as the main material for the panels. It basically makes the bed of your truck a tank.
Not only can it survive any weather condition, such as rain, wind, and snow, it can also act as a secondary layer that can hold up to 400 pounds of equally distributed weight.
So, if you are running out of space, it can be used to transport some items. The clever engineering of this product enables full access to the bed of the truck.
This is not possible with the majority of the tonneau covers on the market. You will not lose any space and can use it to its maximum capacity.
It also comes with a five-year warranty, which can be claimed in case of any manufacturing defect.
Some users reported that the installation rails interfere in the opening of the trunk slightly. It does not open fully.
PROS
Aluminum panels
Full bed access
Full weather protection
Can hold 400 pounds of weight
CONS
Rails stop the trunk from opening fully
Although the difference is there, the trunk opens more than enough for you even to take out the spare tire. Other than that, this cover is a solid product that is easy to install.
2. TruXedo Lo Pro Soft Roll Up Truck Bed Tonneau Cover
The Lo Pro Soft Roll Up Tonneau Cover by Truxedo is the one I recommended when I was researching the tonneau cover for the Toyota Tundra.
As implied by the name, it does not use aluminum but vinyl as the cover, folded back.
Again, this cover supports models of the Honda Ridgeline, which have been manufactured in the years 2017 to 2021.
It is made up of vinyl, as mentioned before but this not any other vinyl which is used by most of the softcover manufacturers.
This is leather grained vinyl which makes it completely tear-proof and increases the water-resistance as well.
Moreover, these even protect your cargo from snow and wind, too, keeping it completely isolated.
It rests on aluminum bows, which are rust and corrosion-resistant, boosting its lifespan considerably.
Lo Pro means low profile. This cover is designed to be as stealthy and subtle looking as possible.
It only has a quarter of an inch rise above the truck's bed, which means it will not attract unwanted attention.
Even the installation is quite easy. These does not need any drills or special tools to be hooked up to your Ridgeline. It has to be clamped to the rails on the truck bed, and you are good to go.
With strict quality control and a dedicated engineering team, Truxedo has made a tonneau cover that is defect-free. It does not even have any manufacturing defects.
PROS
Leather grained vinyl
Limited lifetime warranty
Low profile design
No drill installation
For Truxedo, it is apparent that they want to satisfy the customer first. And, according to the reviews by many buyers online, they did. It even comes with a limited lifetime warranty.
3. Rugged Liner E-Series Soft Folding Truck Bed Tonneau Cover
At number three I have a product by the manufacturer Rugged Liner. They have been making covers since 1995. That is over 25 years of experience.
They really do put all of their experience in their covers, which can be seen by the praises they get on their reviews by various happy Ridgeline owners.
So, you own an older model of the Ridgeline, then don't worry. The E3-HRL05 Truck Bed Tonneau Cover is compatible with all models of the Honda Ridgeline, from 2005 to 2016.
It uses vinyl to ensure you get top-notch tear resistance and weather protection too. The vinyl is so good at repelling water that it just rolls right off, keeping your possessions dry and safe.
The aluminum frame on which this cover is installed is durable and sturdy. It is there to withstand heavy snow.
For added protection, you also get seals that help keep water, wind, and snow out completely.
A soft tonneau cover needs extra security to really compete with the likes of aluminum covers.
Lastly, the company has used dual latches on the tailgate, which secures the truck's bed.
It comes completely preassembled, so all you have to do is secure the clamps on the rails, which do not even require any tools, and you are good to go.
This cover gives you access to only 2/3rds of the bed. You cannot utilize the complete space, making this buy unappealing for some Ridgeline owners.
PROS
Easy to install
Limited lifetime warranty
Water resistant
Dual latches for security
CONS
Access to two-thirds of the bed only
If only Rugged Liner had fixed the bed access problem, this one would have been competing with the likes of BAK. It is a great tonneau cover overall.
4. BAK BAKFlip G2 Hard Folding Truck Bed Tonneau Cover
So you really liked the MX4 but were disappointed that it did not fit your Honda Ridgeline.
Well, then I have a treat for you. Here comes another tonneau cover by the company BAK, and this time it will surely meet most people's needs.
The BAKFlip G2 Truck Bed Tonneau Cover is designed to be accessible for the larger population that owns a Honda Ridgeline.
Yes, that's correct! These covers can be installed in 2005 to 2016 models of the truck, and according to the reviews, it is a fine piece of engineering.
I am about to tell you why. Specifications-wise, this model is very similar to the MX4. It has aluminum panels that have an automatic latching system.
This greatly boosts the safety and security of the cargo. The prop rods do not let the cover rest on the back of your truck while it is opened.
It stays upright, making sure your Ridgeline does not get any scratches. It can even support 300 pounds of weight on top of it, given that it is evenly distributed.
Although it is not as good as the limited lifetime warranty provided by other brands, BAK is generous enough to give the users a two-year warranty, which is more than enough time for any manufacturing defects to come to the surface.
Again, according to reviews by more than 50 people, these have no problems. Users have reported nothing but positive things to say about this BAK product.
PROS
Two-year warranty
Supports 300 pounds of weight
100% bed access
Automatic latching system
For all Honda Ridgeline owners, BAK products will not disappoint you. The G2 is an example of such a product. It is durable and has superb security features.
5. Extang Encore Hard Folding Truck Bed Tonneau Cover
I must say that I was really surprised to see Honda Ridgeline owners prefer hard tonneau covers over soft ones.
They do have identical functionality. Anyhow, the Extang Encore Truck Bed Tonneau Cover is another hard tonneau cover that will surely keep all your belongings where they are.
It can be installed in 2017 to 2020 models of the Ridgeline. With a hardcover, you can leave your truck with confidence that nothing can be stolen from it.
This cover by Extang reinforces those security features, making them much more advanced. Furthermore, the aluminum panels themselves are one inch thick.
It makes sure that the cargo you transport is safe and intact. The three panels are also scratch and dent resistant.
Thanks to the hinge caps and snap-on seals, these are completely waterproof. Your truck bed will always stay dry, no matter the intensity of rain you expose your truck to.
The rail is also made of aluminum. It makes the overall structure of the cover much sturdier.
Another important and unique security feature of this cover is that it can be locked using your ignition key.
You don't have to carry an extra key wherever you go.It also latches itself automatically when closed.
The rubber seals on this product give up rather quickly, for some users, when used in too hot environments.
That should not be the case and is something that all readers should look at before ordering one.
PROS
One inch aluminum panels
Scratch and dent resistant
Waterproof design
It can be locked using the ignition key
CONS
Seals melt in too hot environments
Extang created an excellent tonneau cover which should have been tested to its limits.
According to some reviews, that is not the case, as melting seals basically destroy the waterproofing of the product.
6. Undercover Flex Hard Folding Truck Bed Tonneau Cover
Here comes another hardcover that owners of the Honda Ridgeline recommend.
The Undercover Flex Hard Holding Tonneau Cover is compatible with the 2017 to 2021 models of the truck.
It is a great choice for people looking for a practical design that has an excellent appearance.
The cover uses aluminum panels, three of them, which means that they are three positions it can be set in: fully open, partially open, or closed.
According to the size of the cargo, you can open only the panels you need to open.
Paired with it are dual prop rods, which, as we have seen before, keep it upright instead of resting against the truck's wall.
In addition, the design of this product is just outstanding. Undercover chose to go with a glossy finish instead of a matte one.
It also lies completely flush with the bed of the cab. The flush design paired with the seals makes for some pretty tight and decent weather resistance.
Well, you can be sure that water will not enter the bed to damage your stored goods.
Undercover provides a three-year warranty which warrants against any manufacturing defects for the time being.
And believe me, that is plenty of time to check if you got a faulty unit.
This brand has the same issue of the trunk not being able to open fully. The same was the case with the BAKFlip G2.
PROS
Easy to install
Flush with the bed
Water and weather resistant
Three-year warranty
CONS
The trunk is not allowed to be opened to its full extent
I don't know what type of design choices the manufacturer had to make to stop the trunk from opening completely.
But other than that, this Undercover product is a tank which will surely protect your belongings from anything and everything.
7. Extang Trifecta 2.0 Soft Folding Truck Bed Tonneau Cover
Coming up in seventh place is another product by Extang.
The Trifecta 2.0 Soft Folding Tonneau Cover has been manufactured for all Honda Ridgeline models, which are from the years 2006 to 2015.
It has more than 150 reviews online, and most of them are praising this cover's performance.
Let me tell you some of the reasons why it is so popular among Ridgeline owners!
Instead of using vinyl as the primary material in this cover, Extang chose to use a leather-grained material.
This means that it will act as a shield to keep the weather outside, keeping the bed of your truck completely isolated.
The manufacturer also claims that their cover has the fastest install period out of any market cover. It has to be clamped to the bed wall, and that's it.
There is no problem with rails or drilling, which makes the installation a lot complicated. The frame of cover is made out of aircraft-grade aluminum. It is highly durable.
Thanks to the snap-on seals used instead of adhesives, and it gives you a much cleaner look with the same functionality.
This product by Extang is one of the very few covers which ships with no drawbacks or disadvantages.
PROS
Can be installed in seconds
Aircraft-grade aluminum
Leather grained fabric
Full weather protection
The 92825 Trifecta 2.0 is a cover that overhauls the look and appearance of your vehicle.
It is also very practical, using an aluminum frame and leather grained fabric to protect the bed of your truck from thieves and all sorts of weather conditions.
8. Truxedo 1430601 Pro X15 Tonneau Cover Black Pro X15 Tonneau Cover
Finally, coming in at last number is another product by the brand Truxedo.
The Pro X15 Tonneau Cover is very similar to the Lo Pro, but the main difference is that this one has a much stealthier look.
Truxedo calls this is their Xtra low profile tonneau cover. There is a completely flush installation done with the bed of the truck.
This looks and blends much better than those, which are a bit lifted. It uses a unique self-leveling design which means that the install will always be perfect and accurate.
Moreover, these have an automatic tension control system which has a patented design. This system ensures the cover has a tight fit in all weather conditions.
Even the latch has been designed to be operated as easily as possible. It can be opened with only one finger.
That's how easy it is. Even the installation is quite easy. No tools are required to remove it, giving you complete access to the bed.
It has 15-degree rails that support the woven fabric. The overall matte black look looks great, creating a subtle but stylish look.
It also has that stealthier look which most truck owners go after. And, personally, I like that sort of look a lot!
The 143061 by Truxedo is has been carefully designed to ensure it performs as adequately as possible. There are no drawbacks or problems to owning one for your Honda Ridgeline.
PROS
Matte black finish
Flush installation
Automatic tension control
Self-leveling design
Truxedo managed to snatch two places on this list, and each one of their products rightly deserved their respective spots.
The Pro X15 has all the features of the Lo Pro but with a much flusher installation.
Conclusion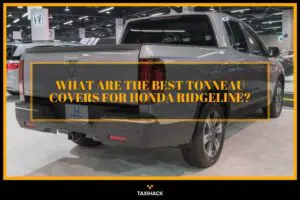 Clearly, this list in which I hunted for the best tonneau covers for Honda Ridgeline was dominated by three brands, Truxedo, BAK, and Extang.
Each was able to take two places on this highly narrowed down and handpicked list.
But personally, I would go for the number one choice, which is the BAK MX4 Tonneau Cover.
It has an excellent design which numerous Ridgeline owners have praised. Although there is the problem of the trunk not opening fully, it will not affect most individuals' daily life usage.
Overall, you can choose anyone from the eight I have listed, and you will surely not regret your decision.
They are designed for the Honda Ridgeline, and each one of them will fit your truck perfectly.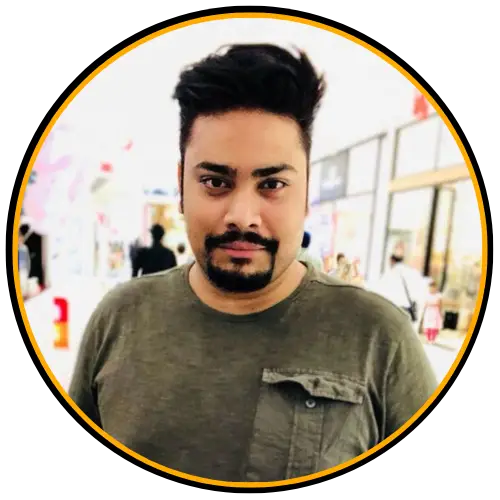 I am Tahir Azam, and I have been writing amazing articles for TaxiHack for as long as I can remember. I know everything that is to know when it comes to automobiles and is always on top of industry news and developments. While I am not an expert by any means, I pride myself on knowing the ins and outs of many different problems and, of course, their solutions. The articles on our website are some of the best and well-researched content that you will find, and I spend countless hours making sure this remains to be true. This is why I ask you to take your time out and read some of my articles, especially if you find a topic that resonates with you or is something you are looking into. This way, you will find the perfect mix of information and tips on your desired topic. Learn more about Tahir.