If you are looking for the ultimate driving experience in a full-sized SUV, then the Chevy Tahoe is the one to go for.
It is not only stylish but has a powerful engine and more than enough cargo space for you to store whatever you want.
The ride quality is also decent, but it could be better. Chevrolet could have used better quality shocks for a smoother drive. Nothing is perfect, but it can be.
With this article focusing on the best shocks for Chevy Tahoe, you will understand which product is perfect for you. So, without any further ado, let's get straight into it!
6 Top Rated Chevy Tahoe Replacement Shocks Comparisons
1. Bilstein 5100 Series Shock Absorbers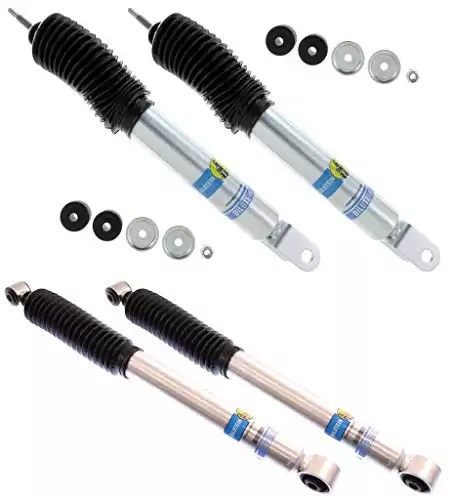 Easily earning the number one place on this article are the 5100s by Bilstein.
These are at a whole new level which, frankly, is impossible to beat. I have reviewed this product various times before, and Bilstein never fails to disappoint.
Available for the 2000 to 2006 models of the Chevy Tahoe, these shocks use all of the cutting-edge technology you can find in the shock market.
It has a monotube design, which is considerably better than twin-tube and other designs out there. As a result, it enables quick adjustment to varying road conditions.
Combine that with the 46mm digressive piston, which has a self-adjusting deflective disc valving; you can even haul and tow some load if you want to.
Even when you do, you will experience excellent damping capabilities like never before. These also enable you to adjust your SUV's ride height, up to 2.5".
It even acts as a lift kit for your vehicle. The brand also tests its products to the extreme.
Their shocks undergo all types of testing to ensure they will not fail on you, no matter the conditions.
They have also been made to last. The zinc coating prevents rusting and corrosion, which in turn significantly increases the lifespan of the product.
The cherry on top, Bilstein shocks, are designed and manufactured in the USA.
So you can rest assured that you will be getting the highest quality materials that have been assembled using a strict quality control process.
This makes sure that consumers receive a defect-free product.
As expected, with a Bilstein shock, it has no drawbacks. Buyers could not find any issues with it.
This is a rare and difficult accomplishment, and Bilstein has been doing it for years.
PROS
Monotube design
Self-adjusting deflective disc
Tested under extreme conditions
Zinc coated for corrosion resistance
Manufactured in the USA
You can't go wrong with a Bilstein shock. Each product I review from this brand proves that again and again. It is the excellent option for Chevy Tahoe.
2. Monroe Load Adjusting Shock Absorber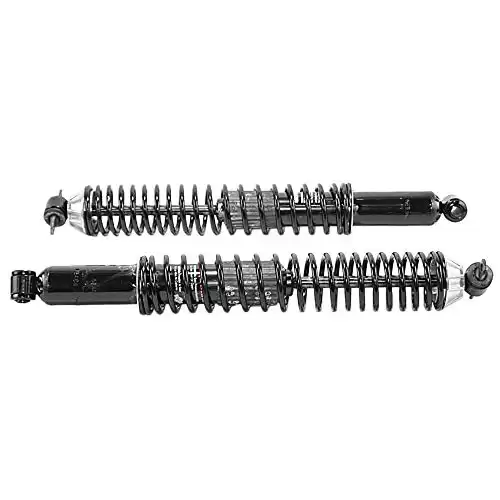 Arriving in second place is another shock from a brand that I have reviewed before. Again, Monroe is one of the leading brands when it comes to making stellar quality shock absorbers.
Consumers generally love their products, and the Monroe Load Adjusting Shock Absorber is proof of that.
With over 100 solid five-star ratings, you can rest assured that this is one of the best options you can buy for your SUV right now.
This shock is aimed more towards people who occasionally tow loads with their Tahoe.
When hauling certain loads, the vehicle sags down quite a bit. This may or may not damage the undercarriage if you go through uneven terrain.
Do you want to take that sort of risk? This one can level your SUV with up to 1200 pounds of force on it. That is truly impressive.
The all-weather fluid is designed to handle any weather condition you take your vehicle in.
Whether it is cold or burning hot, you can be sure that your shocks failing is the last thing you have to worry about.
Pair that with the fluid's ability to shock response to changing road conditions as quickly as possible; you will be surprised with how much it can handle.
The seal is self-lubricating, meaning it won't harden up and break when under extreme temperature conditions.
Lastly, the nitrogen-charged design makes sure that the Tahoe's tires will never lose contact with the road.
This greatly improves ride handling and control. It also significantly reduces shock fade.
Only one buyer reported that their shocks started leaking after only a few years of usage.
This may be a source of frustration, but it must be kept in mind that only one in a hundred buyers had issues with it.
PROS
Can handle towing
All-weather fluid
Self-lubricating seal
Nitrogen charged
CONS
May leak after a short duration
I wouldn't judge these shocks based on a poor experience by one user only. The most likely outcome is that you will be more than satisfied after installing them on your Tahoe.
3. ACDelco 580-435 Front Shock Absorber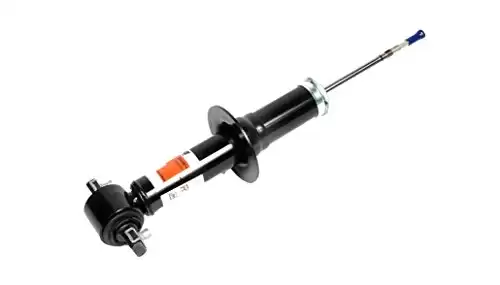 If you are looking for a brand that has its fingers in too many pies, then I would advise you to take a look at ACDelco 580-435 Front Shock Absorber.
These are the only ones on this article that have OEM specifications. So, out of all six, these are the ones to go for if you are looking for easy-to-install ones.
The details about this product were scarce on the internet, but I managed to find enough information to make sure that it is a good buy or not.
As expected with a high-quality shock, this one provides excellent shock absorption, which rivals Monroe. It also reduces airtime by quite a lot.
As a result, your tires will have much better contact with the road. This increases stability and handling.
GM Motors, which owns Chevrolet, recommends this one as their recommended part says more than enough about its quality.
It is impossible to get a shock that has fitment issues or is not compatible with your SUV.
With no difference in size, the shock still offers considerably better shock absorption than the stock ones.
As a result, you will notice an overall better ride quality and driving experience like never before.
Moreover, the company is so confident that they offer a limited lifetime warranty with this set of shocks.
By limited, it means that the warranty will expire if and when you transfer ownership of your Tahoe to someone else. However, as far as you are concerned, the warranty is unlimited.
Buyers were faced with two major problems with this shock. First, some stated that their received items failed after only a few months of usage.
Second, others stated that they could order only one at a time instead of two. No one replaces only one shock. That is unacceptable.
PROS
Meets OEM specifications
Easy to install
Excellent shock dampening
Limited lifetime warranty
CONS
May fail after a short duration
Have to order twice
There is no doubt that ACDelco has created a splendid product. If only they would have made ordering it a bit easier, it would be at the top of the list of recommendations.
However, it offers superior shock dampening and is also easy to install.
4. Bilstein 4600 Shock Absorbers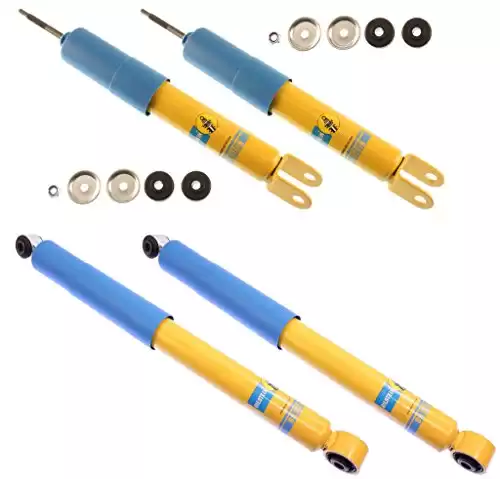 It seems like people who buy new shocks for their Tahoe have a relatively older model. I understand why they kept it around.
The 2000 to 2006 Tahoe was one of the more reliable vehicles of the era. The recent versions, not so much.
Arriving in fourth place is another shock from the company Bilstein, this time with 4600 Shock Absorbers.
With one thing in mind, these are designed to provide exceptional ride quality with greater than stock handling and control. Bilstein easily succeeded at that.
This one is perfect for those who like to put a bit of weight on their SUVs. Whether it is simple cargo or kids, you won't have to worry about the SUV bottoming out.
The dampers used on the Bilstein 4600s have a patented design. With these dampeners, as advertised by the brand, your SUV will glide over all sorts of terrains.
This means that you will feel as few shocks as possible. So whether you take your Tahoe off-road or drive in cities, the experience will be unmatched.
These shocks have an OEM design. You don't need new springs with them. They can work with the stock springs without any issues.
I would advise you to change the springs too for optimal performance gains. You want to use the monotube gas design to its maximum. Yes, that's right.
Furthermore, they are a top-of-the-line design which increases sensitivity to varying road conditions.
Combine that with the digressive valving, which increases the comfort level while dampening all sorts of unevenness in the road surface.
Buyers complained that the manufacturer shipped them the wrong 4600, which was built for some other vehicle.
Unfortunately, they found that out in the middle of their installation, which creates quite a hassle.
PROS
Excellent dampening
Digressive valving
Work with OEM springs
Monotube design
If you receive the correct shocks, you will be genuinely pleased with its performance and overall improvement in driving and handling.
5. AUTOSAVER88 Shock Absorber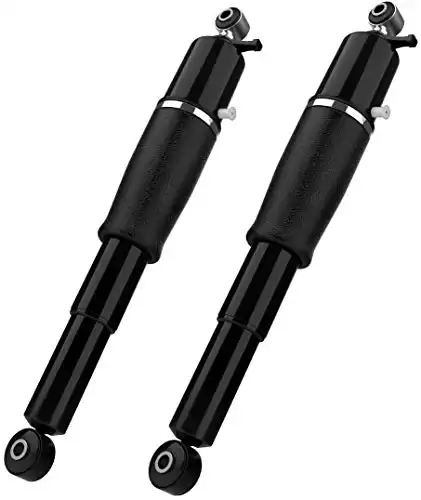 I have been giving a lot of spotlights to highly regarded and reviewed brands. So I thought it was time to check out offerings from other competitors.
And behold, the SUV-AS-2127 from the brand AUTOSAVER88. These shocks caught my eye for several reasons.
Let me explain some of them to you. The first thing you have to appreciate about these is that they meet OEM specifications.
The quality is so good that the company states they may even exceed them.
That's not all! These shocks are built to last. These passive shock absorbers not only dampen impulses but buy they also improve the ride quality and handling.
Finally, this product is compatible with all Chevy Tahoes manufactured during the years 2000 and 2013. If you have a model from a few years back, then this is the one to go for.
Aside from better handling, the shocks also ensure that the tires will remain in contact with the road for as long as possible.
This greatly improves control and stability. It also reduces vibrations which may damage the internals of the vehicle.
It is perfect for off-roading with the rapid adjustment to varying road conditions. This is all possible, thanks to the air springs used in them.
Lastly, the brand also offers a warranty, but strangely enough, they did not mention its duration.
Regardless, you can expect the warranty to be at least one year because I have never heard of a brand offering one less than that.
Buyers stated that the shocks are not that durable and break after a short duration of usage.
For example, one Tahoe owner reported that their shocks broke within 48 hours of usage. This is unacceptable, but the probable reason for that is they might have been defective.
PROS
Meets or exceeds OEM specifications
Has a warranty
Air springs for rapid adjustment
AutoSaver88 has created a decent product. More than 200 reviews agree with my assessment. But they should work on making it more reliable, so they don't fail on people.
6. Monroe Shocks And Struts Reflex 911506 Shock Absorber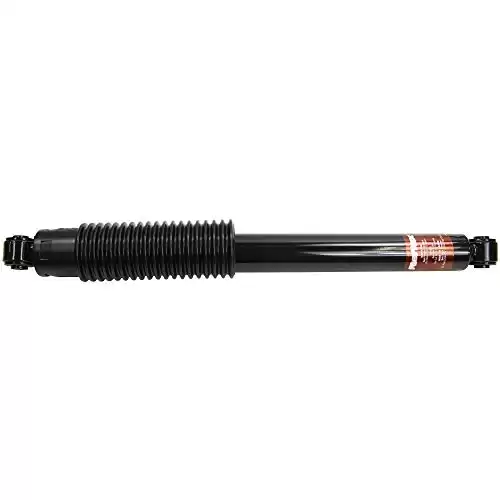 Finally, arriving at sixth place is another shock absorber by Monroe. They are one of the best in the aftermarket suspension market.
The 911506 is another product that proves the company's experience in this arena. This shock features a monotube design, just like the two Bilstein ones before it.
It is the excellent one in the market because it allows a shock to adjust rapidly, even under the most stressful conditions.
Whether it's a bump or a pothole, your car will have excellent contact with the road, which seriously improves handling and control.
The nitrogen charge ensures that the shock will respond to varying road conditions as rapidly as possible. There will be as little delay as possible; that's a guarantee.
To deliver a smooth and vibration-free driving experience, the manufacturer has used a hydraulic lock-out system.
It isolates the impact, which is a unique way to absorb all sorts of impulses.
Combine that with the all-weather fluid that reduces friction and enables the shock to withstand extreme temperature conditions; it really can handle anything.
To increase durability and overall control, a fluon banded piston has been used, which provides a constant seal between the piston and the tube.
This makes sure that you will get better control, and it improves durability too. The free-floating piston does not let the shock fluid come in contact with the nitrogen gas.
This eliminates the risk of shock fade and aeration. You can rest assures that the shock will not fail on you, even under extreme conditions.
Buyers had two main concerns with this one. For some, they did not last for a long time and broke after light usage. Other buyers received defective units right outside the box.
Monroe needs to step up and improve their quality control process with this line of shocks.
PROS
All-weather fluid
Zero fade
Monotube design
Nitrogen-charged
CONS
May break after a short duration
Defected out of the box
Monroe is a good brand. Their products are of high quality.
But with the 911506 shock absorber, they let some faulty units let through their inspection process, which is unacceptable.
Frequently Asked Questions
Q1. How Long Do Shocks Last On A Tahoe?
Whether they are the stock ones or new ones, you can expect shocks to last on a Tahoe anywhere from 50000 miles and 100000 miles.
The number may increase if lightly used, but they will almost always cross the lower mark.
Q2. Why Are Bilstein Shocks Better?
Whether they are the 4600s or the 5100s, both sorts of shocks are designed to handle all sorts of terrain conditions.
Plus, Bilstein tests them in real-life conditions, which ensures they are ready for consumer use.
This does not say that brands such as ACDelco and Monroe are bad; it's just that Bilstein ones are more equipped to handle everyday conditions.
Q3. Should I Replace All Four Of My Tahoe Shocks At The Same Time?
The consensus is that you should replace them all. But you could do with a front or a rear upgrade at a time. Let me tell you why.
If you upgrade the front shocks only, the rear ones may be too worn for daily usage. Instead of getting better performance, you may end up getting a significantly worse driving experience.
Shocks should be of the same or similar manufacturing date and installed on all four sides together. And it straight up does not make sense to get a single shock upgrade.
Q4. How Can I Know My Tahoe Shocks Need An Upgrade?
If you are reading this article, then you most probably already do.
You could identify using various means, such as your SUV tipping on one side than the other; its front dives when going through an offramp.
You may also hear a knocking sound which indicates that they are reaching the end of their lifecycle.
Conclusion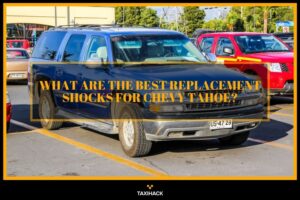 If you are looking for the best shocks for Chevy Tahoe, then I can guarantee you that you won't be able to find anything better than the six options I listed above.
But two brands that stood out from the competition; were Monroe and Bilstein.
Both earned two spots on this picky list, and that is impressive.
There can be only one winner, and the crown goes to the Bilstein 5100. It is my go-to recommendation for all Tahoe owners because of its excellent design and durability.
Regardless of my advice, you can choose anyone from this article and be more than content with your decision.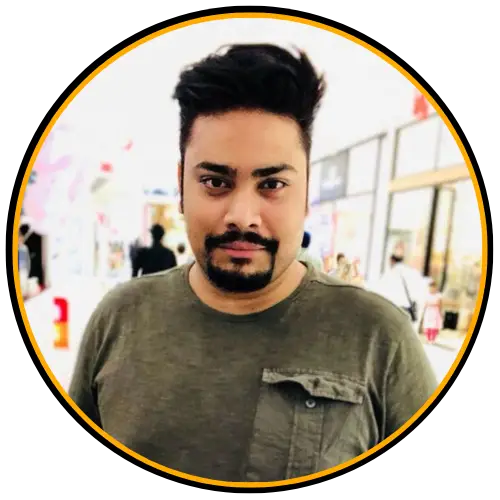 I am Tahir Azam, and I have been writing amazing articles for TaxiHack for as long as I can remember. I know everything that is to know when it comes to automobiles and is always on top of industry news and developments. While I am not an expert by any means, I pride myself on knowing the ins and outs of many different problems and, of course, their solutions. The articles on our website are some of the best and well-researched content that you will find, and I spend countless hours making sure this remains to be true. This is why I ask you to take your time out and read some of my articles, especially if you find a topic that resonates with you or is something you are looking into. This way, you will find the perfect mix of information and tips on your desired topic. Learn more about Tahir.