Established 70 years ago in Columbus, Indiana, Cosco has become a giant of the industry, having their name be known across all markets of America in providing customers with some of the best child products on the market.
Their product lineup ranges from swings, strollers, child training equipment, and car seats. Their car seats are well made and designed for children of all ages and types.
This means that if you are looking for a seat to cater specifically to your child's needs, it is probable that Cosco has the product you are looking for.
Let's find out the best Cosco car seat in this article!
7 Top Rated Cosco Baby Car Seats Comparisons
1. Cosco MightyFit 65 Convertible Car Seat
This is probably the most popular product among Cosco's product catalog.
The Cosco MightyFit 65 Convertible Car Seat is a convertible car seat that seems to be the direct successor to an earlier model; the Cosco Apt 50, which I have also mentioned in this list.
Despite its superior, that product is also worth a recommendation and one. Let's look at the variety of different reasons that make this car seat so popular.
First of all, can I talk about how adorable this seat looks?
The design is amazing, and the colors are very nice and in shape. The whole look of this seat screams comfort for your child, and the design consolidates it.
The seat has plush padding, which makes it extremely comfortable for the child to be seated in, making it much easier to bear longer trips in the car without listening to your child's complaints.
The material is very easy to clean, so you can clean it up in no time and be on your merry way even if there is a mess.
The seat has a rear-facing mode which allows for children of weights between 5 pounds to 40 pounds. It also has a forward-facing mode that can hold kids of up to 65 pounds.
This is quite an impressive weight capacity for a car seat this small.
This seat is also FAA approved and meets federal safety standards, assuring parents of the safety the product can provide.
The lightweight of this seat also makes this carrying around pretty easy to do.
Although it has side impact protection, it can still be a bit flimsy. I believe this is mainly because of the smaller form factor of the seat.
This, combined with the lightweight, can cause it to wobble on the slightest of jerks if it is not tightly installed.
PROS
Secure seat; Side impact protection
Good weight range
Extremely comfortable; plush padding
Good looking design
CONS
It can be a bit flimsy at times
This is the most comfortable child seat that I have ever come across. And since that is an important thing to consider, this seat gets a solid recommendation.
2. Cosco Simple Fold Travel System
One of the most innovative and convenient products produced by the company, Cosco has created a product that has redefined what a car seat can do with this simple yet effective product, creating a new benchmark for the company.
The main selling point about the Cosco Simple Fold Travel System is that it is part of a travel system, meaning it works together with other parts to make an efficient and effective system for the parent and the child.
The car seat works together with a special stroller and combines it into the stroller to create a perfectly harmonious system.
The attachment technology is quick and easy to attach to the stroller.
The seat itself has a 5-point harness system, which is very safe for your child as it reduces impact and redirects force in the middle of a crash.
Unfortunately, it is a rear-facing car seat and does not convert to a front-facing car seat.
The product weighs a meager 28 pounds and can hold children from 4 to 22 pounds when set to the rear-facing mode.
When in stroller mode, the car seat can hold children as big as 50 pounds.
Comfort is the biggest concern with a product like this since it works with a stroller, meaning the child will be spending time in the seat even outside the car.
This is no cause for concern as the product promises maximum comfort and finds the best posture for your child with infinite recline positions to adjust the seat for your child.
While there are few complaints about the seat itself, the stroller receives the brunt of the criticism being deemed unsafe by parents as it does not lock properly, causing it to collapse.
The stroller's wheels also tend to get stuck.
PROS
Part of a travel system
Comfortable with infinite recline positions
5-point harness system included
CONS
The stroller is sometimes unsafe and gets stuck
It has a low weight capacity as a booster seat
While having a seat that can easily fit into a stroller sounds very appealing, it cannot succeed if the stroller it was made for is not safe.
This, along with the seat's low carrying capacity, makes it a hard recommendation unless you are in the market for a stroller and car seat.
3. Cosco Highback 2-in-1 Booster Car Seat
The Cosco Highback 2-in-1 Booster Car Seat is one of their best-selling products available on the market.
The reason for this is the sheer efficiency the product provides. This is not just in terms of cost but across the board entirely.
I will be giving a greater explanation below. First of all, I should talk about the product's space.
It is a major concern when it comes to car seats in general. This one's designed to eliminate any problems that could come with a car seat in terms of space.
You could easily fit 3 of these across your back seat. The product is, after all the product is a 2-in-1 convertible. Almost all successful car seats are.
Next up on the list are the two modes that it offers. The product can be toggled between a forward-facing and a high back booster mode.
Both modes allow for a long-range of weights for children to sit on them. The harness also allows for five adjustment points in the forward-facing mode.
The latch system allows you to very easily install the seat, competing with many of the other "high-end models" out there.
The removable cup holders are the icing on the cake because they allow for even more space with this already space efficiently designed seat.
Speaking of having multiple vehicles, this product's light weight allows for extremely easy transportation and portability from one vehicle to another.
It is also FAA approved, so you can rest assured that your child is secure when hooked in.
The seat, however, does not have padding done. This can make it quite uncomfortable for children seated in them, especially on longer rides.
So, this is for your everyday trips to school or something and not for long road trips.
PROS
FAA approved
Lightweight; allows for portability
Easy to install
CONS
Not that comfortable for long trips
This is a good option for someone who has to pick up their kids from school but has two cars.
Since it can easily be used across multiple vehicles if you own more than one vehicle and do not want to buy different booster seats for the other one, this could be an option for you.
4. Cosco Apt 50 Convertible Car Seat
This iteration of the car seat the company has put out is another solid product made by Cosco.
This Cosco Apt 50 Convertible Car Seat provides safety and convenience to both the child user and the parents by coming packed with a plethora of different features that sway your opinion in favor of this product.
The Cosco APT 50 is convertible. This allows the product to shift between front-facing and rear-facing modes without any consequence.
The front-facing model has a carrying capacity of 50 pounds, while the rear-facing mode has a maximum capacity of only 40 pounds. It only weighs 11 pounds which is very light.
The product features a 5-point harness system which I went to great lengths to explain in one of my previous articles.
The same information there applies here; the harness system provides an extra layer of security and protection to the child inside in the event of a collision.
Moreover, the harness system achieves this by directing the force of the collision to the dedicated harness points attached to the seat.
The product also features a fully removable and machine washable car seat which allows for easy and quick cleaning in the vent.
The seat is also dryer-safe, so you can dry as fast as you wash it. Children are prone to messing up things, and having this extra layer of convenience is time-saving for parents.
As all products of this category should be, the Cosco APT is verified under the eyes of the ASTM and fulfills its safety criteria.
It does the same for the federal safety laws, following them to the dot and sometimes going above and beyond. The product is offered with an entire years' worth of warranty too.
Customers have had problems installing the product and complaints that the product has a very low weight capacity, making it difficult to use for bigger children, despite having the functionality designed for grown children.
PROS
Lightweight
Machine Washable
5-point harness system
Offers solid protection
CONS
Difficult to install
Low weight capacity
Difficulty to install and a low carrying capacity make this a difficult product to recommend. Still, for the children, it can support, and once properly installed, it is an excellent product.
5. Cosco Topside Booster Car Seat
High-back booster seats are great—no denying that. But children grow up.
And when they do, these high back booster seats can become uncomfortable for them, leading to many replacements.
This is where the backless booster car seats come in. The Cosco Topside Booster Car Seat is among Cosco's backless booster seat entries.
It comes in 4 different colors and honestly speaking, the stylish design works well with all of the available colors, making it an eye-catching and attractive product your child will have no problem sitting on.
The product can satisfy a very wide range of kids, in terms of weight and size that can be seated on it. The weight range is for children between 40 pounds and 100 pounds.
The height range is between 43 inches and 57 inches so, this goes well into the child's toddler to youth age, making the seat be the only seat your child will require until they grow out of it entirely.
This booster car seat has some extra padding that makes it extremely comfortable for kids, despite not being a seat with a back.
Moreover, it is designed to help kids sit in a good posture so they would not get tired even after long journeys on it.
The seat is extremely lightweight. It weighs only 2 pounds. This makes it the perfect thing to travel with.
With this lightweight, it becomes extremely portable, and you can easily move it from one vehicle to another one.
The design allows you to fit 3 of these in your back seat, and it will not even leave a mark on the seat.
The only problem with this seat is that it exaggerates one of its features.
I do not know whether this was intentional, but the cushion seems thicker in the photos than in actuality.
PROS
Lightweight; allows for portability
Wide range of color selection
Sleek design, which makes it very space-efficient
CONS
The cushion is not as thick as advertised
This one is an easy one to decide whether you want it.
Because some children do need back support on the booster seat, but if yours does not, then this seat will be a comfortable and good choice for your child.
6. Cosco Finale DX 2-In-1 Combination Booster Car Seat
The Cosco Finale DX 2-In-1 Combination Booster Car Seat might just live up to its name as the final purchase you make in terms of a booster seat.
Other combination booster seats are similar to this one, but it has some upgrades that set them apart from the rest.
First of all, this product looks like it is targeted at families with lots of children—mainly those who need to carpool kids very often.
I think this is the case because of the compact design that allows you to fit 3 of these in one car.
The removable cup holders make this even more efficient. It is very lightweight, which, you guessed it, makes it very portable.
This also makes it easily interchangeable between multiple vehicles.
So let's say you are taking your and your brother's kids out to eat somewhere, and you want to drive them all in one car.
If you and your brother have more than one of these same booster seats, you will not have any problem.
Not only is the lightweight design the only thing that makes it easy to move between multiple vehicles.
It's also an effortless installation process. Like other Cosco booster car seats, this one is also pretty easy to install. This seat is a 2-in-1 as well.
It has both a forward-facing and a high back booster mode.
The forward-facing allows for children between the weights of 30 to 60 pounds, and the high back booster mode has the capability to hold up to 100 pounds.
The seat pads are also removable and machine washable, making them easy to clean.
Despite the great installation process, this seat can be flimsy at times if not installed properly. The wobbling is mainly because of its lightweight.
So, you better find a way to perfectly lock it in place before hitting the road.
PROS
Good range of weight capacity
Removable cup holders
Portable because of lightweight
CONS
It can be wobbly if not installed properly
The design of this one sure makes it a winner in most regards. Just make sure that you have it installed properly; otherwise, it will be a dangerous ride for your kid.
7. Cosco Light N Comfy DX Infant Car Seat
A very simple and to the point product which does not dabble in niche and unnecessary features, Cosco has designed a straightforward and modest car seat that is perfect for parents who just want this specific type of seat without having to go through large lists of complicated features.
First and foremost, I must mention that the Cosco Light N Comfy DX Infant Car Seat is a rear-facing model which is made specifically for infants.
It can carry children starting from 4 pounds all the way to 22 pounds.
It achieves this level of weight capacity at less than 11 pounds meaning it can hold a child double its own weight, making it simple and easy to carry and mode around.
A convenient product, it comes with a removable seat that is safe to wash in your washing machine and can be dried in the dryer.
This removes any parental headache of having to manually scrub out any mess created by the child.
They can toss it in the laundromat and happily forget. The seat provides a good amount of safety and secures the child inside.
The seat is built with safety in mind which is why it has special side impact protection, protecting the child just as well as the front or the back, which is a good choice as the sides are usually the least protected.
The seat itself is compact but comfortable inside to keep your child snug and in place throughout the trip.
It is built in a special way that easily allows infants to be placed inside and lets them stay inside the seat while keeping them safe and secure.
This level of comfort is something even your infant child will appreciate by being calm and happy throughout the ride.
Customers complained that the seat is too small for even infants. The compact space makes it hard for children to breathe and stay cool.
The customers also complained about the quality of the product, calling it cheap.
PROS
Rear-facing
Lightweight
Machine washable and dryer safe
CONS
Too compact and small for children
Cheap quality
The product is lightweight, portable, and safe for your child.
It is easy to clean and comfortable for your infant, but the poor build quality and the seat being too tight could have an adverse effect on the comfortability of the child.
What To Look For When Buying A Cosco Car Seat
Cosco makes some solid car seats for children. But they are not perfect!
This guide has been written after looking at the company's most popular options and their drawbacks, which you should be on the lookout for.
Quality Of Plastic
Cosco has had a history of delivering products that are not exactly made of high-quality materials.
The plastic should be solid; it should not feel hollow or too thin when knocking on it. You should also try to bend it a bit to see if it is too weak.
Don't bend it too much that it breaks! Then you will not be able to return it.
Should Be Easy To Install
Yes, there are Cosco car seats out there that are not easy to install at all.
The installation process is difficult and has resulted in many people showing frustration through user ratings. Make sure the seat you choose has a simple installation process.
The easiest seats to install have latch connectors that connect directly to the vehicle's tethers, and those clips are easier than anything else.
Besides, the best car seats have easy-to-use harness systems and an easy-to-use latch system. This ensures that putting your child in and removing him/her is easy and simple.
It should also keep your little one in a safe and secure position snugly while not being too uncomfortable.
Should Have A Versatile Weight Range
If you're using your Cosco car seat with more than one child, ensure the weight range is suitable for the oldest child.
Some seats do not have any means of locking in a higher weight limit, so if you have an older toddler, it may not be safe for them to use that seat.
Some Cosco seats do that, so you need to read user ratings to ensure that your older child will have no issue with the Cosco car seat you are interested in buying.
Frequently Asked Questions
Q1. Are Cosco Car Seats Worth The Purchase?
Cosco car seats are fully tested and succeed the Federal Safety Standards making them safe and perfectly secure for your child.
Comfort-wise, many of their products promise and deliver on providing quality care and comfort to your child.
Overall they seem like a good investment but always make sure that the product is according to your specifications first.
Q2. Which Cosco Seat Should I Buy?
Again, this question is answered by your own personal needs and the needs of your child. If you have an infant, then a rear-facing model is for you.
If you have a grown child, then one with a harness, specifically a 5–point harness, should be considered. You can also get a convertible that can switch between the two modes.
If you travel a lot and are not in the same car, then you might want a product that is easy to install, uninstall, and lightweight.
The list goes on and on, so make sure that the product you select is according to your needs and the safety and comfort of your child.
Q3. How Long Do Cosco Seats Last?
A typical Cosco seat is well made and should stand the test of time, meaning it should last you anywhere between 8-10 years on average, with the minimum time being six years.
If in case your seat does not last more than a year, fear not as Cosco provides a one-year warranty in case of any unfortunate circumstances or defects in the product.
Q4. How Should I Install My Cosco Car Seat?
This answer depends specifically on the model of the product along with the type it is.
Belt-positioned car seats and latch car seats have their own way of installing, and each product is fundamentally different.
Your installation should be based on which product you have and what is more suitable for your car.
Q5. Which Cosco Car Seat Is The Best For Travel?
The best car seat for travel is the Cosco Finale DX 2-in-1 Booster Car Seat. FAA approves this car seat for use in aircraft, and it has a weight limit of 50 pounds.
Additionally, it is lightweight, making it easy to transport. It also has an easy-to-install design, so you will not have to fiddle too much during the installation process.
Q6. Is Cosco Car Seat Safe?
Yes, Cosco car seats are completely safe to use. They meet and sometimes even exceed federal safety standards, meaning they have been designed with the utmost safety.
If you are a parent looking to get a Cosco car seat for use, that is a decision you certainly won't regret.
Q7. How Do I Tell If A Cosco Car Seat Is Expired?
The first thing you should do when you buy a car seat from the company is to check the expiration. The expiration date may be imprinted on the plastic at the bottom of the seat.
It will be easy to identify. It may very well have been on the shelf for a year or two, which means a reduction of usage time for you.
Conclusion
Cosco has committed itself to make good quality childcare products that provide comfort, safety, and security to your child while being useful to parents as well.
With that being said, there are only a few standout products, such as the Cosco MightyFit 65 Convertible Car Seat, which deliver a truly top-tier experience and elevate the company's name to new heights.
Besides a few select products, there are much more committed and overall better brands out there that you can take advantage of.
As far as Cosco is concerned, the Cosco MightyFit 65 Convertible Car Seat has my seal of approval, being the most secure, good-looking and best cosco car seat on this list.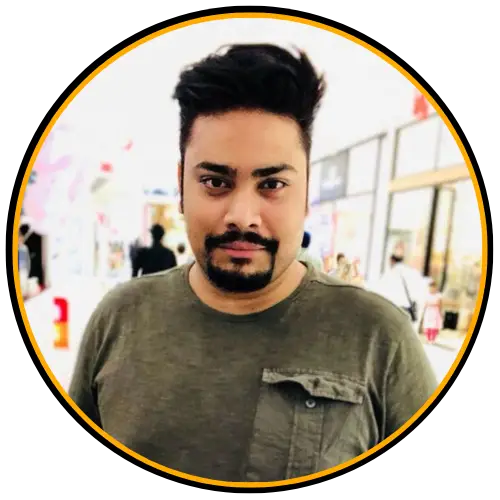 I am Tahir Azam, and I have been writing amazing articles for TaxiHack for as long as I can remember. I know everything that is to know when it comes to automobiles and is always on top of industry news and developments. While I am not an expert by any means, I pride myself on knowing the ins and outs of many different problems and, of course, their solutions. The articles on our website are some of the best and well-researched content that you will find, and I spend countless hours making sure this remains to be true. This is why I ask you to take your time out and read some of my articles, especially if you find a topic that resonates with you or is something you are looking into. This way, you will find the perfect mix of information and tips on your desired topic. Learn more about Tahir.