Volvo XC90 is a large SUV that will be best for large families as it is extremely family-friendly with its spacious seven-seater cabin.
However, keep in mind that this vehicle is more of a luxury car than a family car.
The Volvo XC90 has a unique exterior design and comes with a lot of great equipment that is simple to use, has progressed fuel efficiency and various safety technologies that make the ride safe and secure all the time.
Nonetheless, this is not the case for all the model years of Volvo XC90. This car also has a fair share of issues that you must know about.
If you want to purchase this one, you must know about the best and worst years for Volvo XC90.
It will assist you in making the right decision and expand your knowledge about this car. So with that being said, here are the reliable and unreliable years of Volvo XC90.
Best Years for Volvo XC90:
2013
2014
2015
2016
Worst Years for Volvo XC90:
2003
2004
2005
2006
The best years are those models that you can rely on because they are safe to buy, whereas the worst years are the opposite and are said to be dangerous to drive.
I will be explaining this in detail, so be sure to read it until the end. You can also go through the buyer's guide section to have more knowledge about the Volvo XC90.
List Of The Best Years For The Volvo XC90: What Years To Buy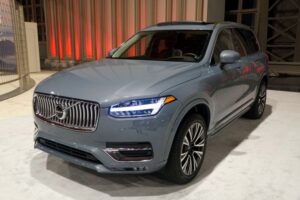 Here you will learn about some of the best model years of the Volvo XC90.
According to various car reviews sites, these are the safest cars that one can purchase and drive in.
These model years are also powerful, comfortable, well-rounded, and reliable in many ways.
If you are looking for the used Volvo XC90, then here are the models you should consider buying.
#1 Best Year: 2013 Volvo XC90
The 2013 Volvo XC90 has to be the best choice for large families to ride in.
According to various users, the front two rows seating is super comfortable and spacious and is said to be well designed.
When it comes to the driving perspective, many say that the handling and acceleration are smooth and efficient, with no hesitations, harshness or hard times shifting gears.
This is because the powertrain contributes a great response every time during the ride.
As you know, this model is a luxurious car. People truly appreciate the exterior design and the interior of it as it is still contemporary.
Moreover, this model comes with excellent and reliable safety features that contribute to the ride to make the driver and the passengers feel protective at all times.
The only thing you need to be careful of is the 20 inches wheels as they can detract easily. Be sure to get them checked regularly to have the smoothest and safest ride.
#2 Best Year: 2014 Volvo XC90
When the 2014 Volvo XC90 launched, this one was well known for its exterior and interior design.
By the end of its era, and after being driven by various people, it is now popular for delivering the most reliable performance while driving.
The great thing is that this model year can be tuned pretty well so the driver and passengers can have the most comfortable and simple, relaxed ride.
If you choose the all-wheel drive, which only costs about 1 mile per gallon, it would be a great option as it is said to be the best addition to this 2014 model.
Other than that, the R Design model has the best responsive suspension system that is extremely well-tuned. It can deliver the best ride quality than other trim levels.
But when it comes to trim levels, no matter which one you choose, all have upscale interior features that make the ride fun and comfortable.
This is because the tech features like the rear parking sensors, dual-zone automatic climate control, satellite radio, USB charging port, and more are easy to use.
#3 Best Year: 2015 Volvo XC90
Coming to the 2015 Volvo XC90, this model was based on the new platform called the Scalable Product Architecture (SPA).
This model year and the coming years are moving towards a more competitive seven to eight years of the life cycle.
It is said that this vehicle is more powerful with higher speed limits, more adaptable and more flexible so drivers can have the best riding experience.
This model is also lighter than previous years and sheds around 275 pounds. The cabin is a lot more spacious and comfortable, making the ride for kids in the third-row joyful.
This one also has the new engine option that is said to work effectively through its lifetime without severe problems at all.
The interior design is modern and clean and has advanced tech features, which all are simple to figure out and use.
Lastly, it is worth mentioning that the safety features of this model are outstanding with a lot of airbags, a road departure system which is a new feature, an automatic brake application and various others that you will get to know about once you ride this car.
#4 Best Year: 2016 Volvo XC90
The 2016 Volvo XC90 was developed and launched with multiple improvements so they can deliver the best ride quality and performance that is reliable and safe.
It is said that this model had styling improvements to look more modern and sleeker to attract car enthusiasts towards it.
There has also been an update in the front grille to make it look more aggressive, the headlights were slenderized, and the air intakes were upgraded to a larger size.
You will also love the interior of this car because the second and third row of the cabin has been upgraded to be more spacious so passengers can ride more comfortably.
Besides that, the tech features like the optional 19 speaker Bowers and Wilkins audio system are easy to handle and make the vehicle more luxurious by the way it works.
Other than that, it now has a more reliable and powerful turbocharged engine that can produce 316 horsepower and 400 horsepower from 0 up to 60 miles per hour in just six seconds.
Additionally, the fuel economy is also super-efficient with the hybrid option but can be quite pricey.
Lastly, safety features like standard frontal collision warning that includes automatic emergency braking, seat belts pretensions, and shock-absorbing seat cushions, etc., to protect the driver and passengers during a crash.
List Of The Worst Years For The Volvo XC90: What Years To Avoid
Now coming over to the worst years for the Volvo XC90, these years had a lot of faults in its manufacturing which caused various issues for drivers.
Here I will discuss why you must not purchase these years for the safety of you, your passengers, and other drivers on the road.
With that being said, let's get into the list of worst years that you must avoid.
#1 Worst Year: 2003 Volvo XC90
Although it is said that buying the early model years will save you a ton of money, it will, however, compromise the safety of you and others on the road while driving.
According to the Car Complaints website, the 2003 Volvo XC90 is announced to be quite problematic and must be avoided.
In some cases, it might work or could be quite serious and require a maintenance check. This model is not the best choice for going on long trips.
This one's main issue is with the electrical system because they tend to stop working randomly while driving without showing any signs of warning.
This can be quite hard to deal with, especially when you are on the road or in the middle of nowhere.
It is said that the engine would work and so will the brakes, but the lights on the dashboard completely turned off.
In case of an emergency like this, the only way to fix this issue is by turning off the car and restarting it again.
#2 Worst Year: 2004 Volvo XC90
The T6 engine installed in the 2004 Volvo XC90 is problematic in many ways, making this car the worst model year to purchase.
It is said that the engine performance is so bad that it harms the transmission, and as a result, this would cause transmission failure at the early stages of driving.
Other than that, one driver reported that when the vehicle reached 99,000 miles on the odometer, the vehicle started making weird loud grinding noises coming from the engine system.
It is so problematic that many people had to replace the transmission, turbo engine, wheel hubs, oil trap, and so much more just so the vehicle could perform well again.
Besides that, the sunroof drain also leaks a lot, the fuel pump wears out quickly or gets clogged, the bearing comes out.
These issues happen when the vehicle is around 100,000 miles and would cost a lot for replacements.
#3 Worst Year: 2005 Volvo XC90
The 2005 Volvo XC90 is the worst model year because of its severe problems. Various owners of this car report serious transmission failure issues.
It is said that transmission failure is likely to happen when the car reaches around 101,000 miles on the odometer.
However, before the transmission completely stopped working, many owners said that they would hear some weird loud noises coming from the transmission, indicating that there was something wrong.
Keep in mind that this issue mainly happens when the drivers are driving on the highway or trying to drive on a steep hill.
The only way to fix this issue is by replacing the transmission system completely, which can cost around $4000 or more depending on how serious it is, plus the labor cost.
It is also worth mentioning that in severe cases, the driveshaft might also get damaged, which would need to be replaced along with the transmission, which can cost around $8000.
People also said they had their transmission replaced multiple times because the issue was reoccurring. This is why it is best to avoid purchasing this model.
#4 Worst Year: 2006 Volvo XC90
Now coming to the last model year in this list, you have the 2006 Volvo XC90, the worst model one can drive.
The wheel bearings are a serious issue in this car because they can wear out quickly and come off randomly while driving without any indications.
According to one driver, the wheel bearing from the right side comes out first and soon after the left side. It can also fuse itself on the axle, which can be quite problematic.
It is said that this problem is extremely expensive and not worth the vehicle's cost, which is why it is advised for you to avoid this model year.
It is also worth noting that transmission failure is a common problem in this car. It can cause hard shifts and transmission slipping randomly while driving.
Other than that, audio system problems, climate control system problems, and oil leaks from the all-wheel-drive differential housing are all the reasons you must pass on this model year for your own and your passenger's safety.
What Are The Most Common Problems With The Volvo XC90?
Learning about the most common problems of the Volvo XC90 is important for you, so when you think about purchasing this model year, you will look into the details of it beforehand.
With that being said, here are the common problems you need to know.
1. Airbags Not Deploying
There have been various recalls on Volvo XC90 models because of the airbag deployment issues.
It is said that there were three recalls made on this vehicle because first, it did not meet the airbags specifications, the second was that the third-row curtain airbags would not deploy because the surrounding interior trim prevented it.
The third reason was that the retaining bolt would break easily on the curtain airbags and reduce the chances of protection.
It would not deploy accurately during a collision and, as a result, would end up leaving serious injuries on the driver as well as passenger.
2. Brakes Failure
Volvo recalled over 750,000 models worldwide because of the faulty autonomous emergency braking (AEB) system.
The brakes tend to fail out of nowhere while driving on the road, meaning that the car would not apply any brakes automatically, creating a hazardous situation.
If you have a used Volvo XC90 model, it is highly recommended to get the car checked for any braking issues.
3. Software Problems
Many early models of the Volvo XC90 and the 2016 model had issues with the software. The main issue found in this car was located in the vehicle connectivity module (VCM).
This system sends the location information to the emergency services when an accident has happened. This is important for people because it is a major safety concern.
4. Engine Problems
It is said that Volvo recalled over 70,000 cars. These were all installed with the 2.0 liters diesel engine and were mainly recalled because of the potential engine fire situation.
Drivers need to notice small things like seeing if the engine warning light is illumination or kit because that is the first indication it will show.
People have noticed that their car would have trouble accelerating on the road while driving and hesitates a lot which can also be another sign.
Other than that, some said they would smell something burning under the hood, which is a sign that something in the engine is damaged and must be fixed immediately, or it can start a fire.
Related: Why Won't My Volvo XC90 Start?
Frequently Asked Questions
Q1. What Is The Average Life Of A Volvo XC90?
The Volvo XC90 can last between 200,000 miles up to 250,000 miles on average. This mainly depends on how well you maintain the car and drive it.
It is said that this one can last from 13 up to 17 years if you drive it 15,000 miles per year while providing regular maintenance.
Related: How Long Do Volvo XC90 Last?
Q2. Is The Volvo XC90 Expensive To Maintain?
The Volvo XC90 will have an average maintenance and repairs cost of $12,359, which is said to be during its first ten years of service.
This exceeds the average industry cost by $3100 for the luxury SUV models.
Q3. Where Is The Volvo XC90 Made?
These are made at Torslanda Works in Gothenburg, Sweden.
Even though this model is built at various plants in Sweden, the Volvo XC90 will be built in the US in 2022 at Volvo's South Carolina Factory.
Q4. Does Volvo XC90 Need Premium Gas?
Yes, Volvo highly recommends using premium gas. It recommends using either 91 unleaded octanes or higher to increase the performance of the Volvo XC90.
However, you can also use regular 87 unleaded octanes as it will not affect the T5 engine. Plus, you can also utilize fuel that contains around 10 percent Ethanol.
Q5. Is The Volvo XC90 Good In Snow?
Yes, the Volvo XC90 is the perfect car to drive in the snow.
This one has a great drivetrain, various safety features, and other details that will work perfectly in harsh weather, especially in the snow.
Conclusion
The Volvo XC90 might not be the most popular SUV for luxury crossover SUVs.
However, various improvements have been made in the years that make it better and a great choice to buy.
With the help of the best and worst years for Volvo XC90, you can make your conclusion easily and choose the accurate model year.
Additionally, it is highly advised that you look into the history of the vehicle, recalls, problems, features etc. but especially go for a test drive to be 100 percent sure.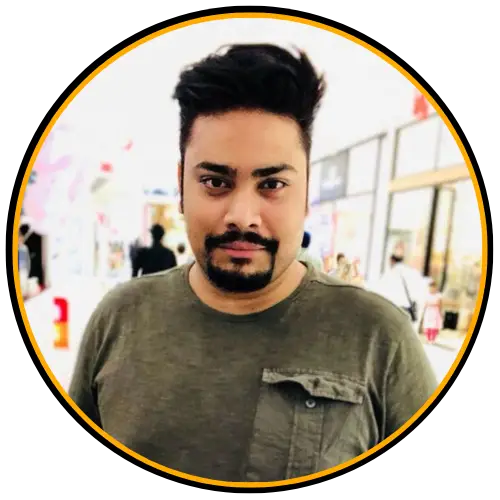 I am Tahir Azam, and I have been writing amazing articles for TaxiHack for as long as I can remember. I know everything that is to know when it comes to automobiles and is always on top of industry news and developments. While I am not an expert by any means, I pride myself on knowing the ins and outs of many different problems and, of course, their solutions. The articles on our website are some of the best and well-researched content that you will find, and I spend countless hours making sure this remains to be true. This is why I ask you to take your time out and read some of my articles, especially if you find a topic that resonates with you or is something you are looking into. This way, you will find the perfect mix of information and tips on your desired topic. Learn more about Tahir.