Did you know that the Toyota Prius was the first commercially available hybrid vehicle?
Yes, that's right! With its arrival in the market, it was instantly loved by many. It has been around since 1997 and has been bought by millions of people worldwide.
Although the recent years of this vehicle have been pretty reliable, which is pretty impressive, some models have caused way too many problems.
This article will be taking a look at the best and worst years for Toyota Prius and getting into the details of each of them. But let's list them down first.
Best Years for Toyota Prius:
2020
2021
2019
2018
2017
2014
2015
2013
Worst Years for Toyota Prius:
2010
2008
2007
2006
2011
2009
2005
2012
With all of the important years listed, this article will now analyze every single one of them, so you can understand better why these models have received their respective places.
So, without any further ado, let's get straight into it!
List Of The Best Years For The Toyota Prius: What Years To Buy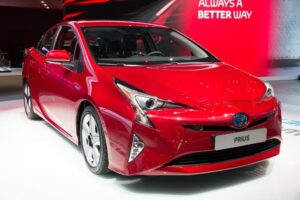 I'll be starting with the models that everybody recommends.
These specific years have been tried and tested. These models were chosen after careful consideration and ample research.
So, you don't need to worry about making the wrong decision.
#1 Best Year: 2020 Toyota Prius
If you are looking for the best-in-class experience in a hybrid vehicle, nothing can beat the 2020 Toyota Prius.
This vehicle is so good that it has no complaints. It balances the combination of gasoline and its batteries to give a perfectly smooth ride.
Moving on to comfort, the seating has been padded enough that you won't have any issues sitting on them, even on long drives.
The interior is also pretty good, with a decent amount of technology and features that many people love. The cargo space in the back is also more than enough for most people.
#2 Best Year: 2021 Toyota Prius
The latest 2021 Toyota Prius is also a sight to behold. It is as dashing as the 2020 Prius and has most of the same features.
The thing with this model is that it can provide you with up to 50 mpg daily. That is a dream come true for all vehicle owners.
There are plenty of features that keep a person engaged and make the driving experience a lot better. The engine to battery transmission, and vice versa, is smooth.
The cabin has also been isolated enough that you will not hear the sound of the engine when it is working.
#3 Best Year: 2019 Toyota Prius
The 2019 Toyota Prius is also part of the fourth generation that has been around since 2016.
So, if you are looking for an option that is just as good as the new one but cheaper, then the 2019 Prius is a good buy.
The 2019 model was the first-ever Prius to feature an all-wheel drive. Although Toyota was late to the party, it is certainly a welcome addition.
The subcompact car has been designed for long-distance driving. The seating is properly padded, and the suspension has been tuned enough that you won't get too tired.
The fuel economy of the Prius is on another level, with it frequently crossing 50 mpg.
#4 Best Year: 2018 Toyota Prius
You may have already noticed the pattern that the recent years of the Prius are more reliable than ever. This has been the case with other Toyota vehicles too.
Well, coming up next is the 2018 Toyota Prius, which is loved by many.
The 2018 Prius did not have many major upgrades because the 2017 variant was pretty good. It regularly crosses 50 mpg and has more than enough performance for most people.
The Prius has a responsive feel when driving too. Even during long rides, the seating is comfortable and will not cause issues.
#5 Best Year: 2017 Toyota Prius
The fourth generation of the Prius kicked off with the 2016 model. Thousands of people loved the fully redesigned vehicle.
The 2017 model ironed out all of the kinks, making it one of the best hybrids of the time.
It became even more popular when people found out that it was one of the most fuel-efficient subcompact vehicles that one could buy.
Although this model is a bit old, it does have state-of-the-art safety features, such as airbags and antilock disk brakes.
The vehicle's interior is simple and surprisingly easy to get used to. It feels premium from the inside out.
#6 Best Year: 2014 Toyota Prius
If you liked the previous generation of the Prius, then the best model that you can get is 2014 one. It is a bit old at this point but is still used by hundreds of thousands of people.
The 2014 Toyota Prius still touches the same 50 mpg limit, just like its successors. It is packed with safety features that many people will appreciate.
Although the driving experience is not top of the line, it is more than enough for most people. The interior is spacious, and the large console does not take up too much space.
With four driving modes, you can choose from the correct one at any time.
#7 Best Year: 2015 Toyota Prius
The 2015 model of the Toyota Prius is another option for potential buyers looking to buy an older generation of the hatchback.
It is the same as the 2014 one. It has an amazing fuel average and has excellent driving on the road. Toyota did not make many improvements with this vehicle.
The Prius has always had a large cargo space included. That does not change with this one too. You have more than enough space to store everything that you need.
The only drawback of this model is that some of the plastics that have been used for the interior are not of high quality. Other than that, it is an amazing vehicle.
#8 Best Year: 2013 Toyota Prius
If you are on a budget and want a Prius that does not compromise on anything, you should look at the 2013 model.
Apart from one issue, this model was loved by many. It has excellent fuel consumption, and its handling on the road is also great.
The interior of this model is pretty similar to the 2014 and 2015 models. Toyota does not make too many changes during one generation.
The complaint of low-quality plastics being used was present in this model too.
List Of The Worst Years For The Toyota Prius: What Years To Avoid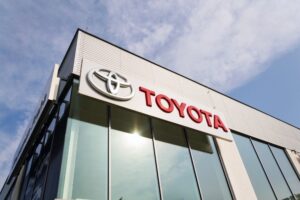 The article will now be moving onto the models that have been stated by many to be avoided at all costs.
These specific Prius models have caused too many issues for their unfortunate owners.
Although it is worth looking at their problems, you should never consider one of these models.
#1 Worst Year: 2010 Toyota Prius
The 2010 Toyota Prius tops the list of the worst hatchback model that you can buy. It was plagued with issues that are extremely hard to fix.
The most commonly reported problem was that it would consume oil excessively, which would result in the engine overheating and stalling while driving.
You can see how this can be dangerous. The batteries on this model were also not very good.
They would die frequently. As batteries on hybrid vehicles are very expensive, replacing them, again and again, is not viable.
There were also reports of the hybrid inverter failing. It is very expensive to repair.
#2 Worst Year: 2008 Toyota Prius
The 2008 Toyota Prius, two years older than the previous model, also featured many issues, with the majority of them related to the lights and the engine.
The headlights would start malfunctioning, which makes night-time driving dangerous.
There were also reports of them failing. Engine issues included high oil consumption and the engine shutting down while driving.
There were even reports of the engine accelerating when the brake was applied. This can lead to serious injury or even death. The display on the interior would also stop working.
#3 Worst Year: 2007 Toyota Prius
The 2007 Toyota Prius is from which the 2008 model inherited most of its problems. It had the same issues of headlights being unreliable.
They would turn off while driving. The bulbs would also fail prematurely, making owning the vehicle an inconvenience. The 2007 model also consumed oil at a rapid rate.
Unfortunately, owners had to refill the oil again and again. The engine itself was unreliable too. It would shut down while driving.
The warning system would also engage automatically, without any reason. This may have led many people to get a proper diagnosis, which is pretty costly.
#4 Worst Year: 2006 Toyota Prius
The 2006 Toyota Prius is another model that one must avoid at all costs. Users had issues with the headlights malfunctioning.
They would fail or turn off randomly, just like the 2007 and the 2008 models. Surprisingly, the manufacturer did not fix this issue for so many years.
The 2006 model had brake issues too. The brakes would completely fail, which would result in the vehicle not being able to slow down.
The engine would consume oil excessively and sometimes accelerate when pressing on the brake. This may have caused serious accidents.
#5 Worst Year: 2011 Toyota Prius
When Toyota does not fix an issue, it remains for years. Take the 2011 Toyota Prius, for example. This model was plagued with engine and light issues, similar to 2006 one.
The engine would consume oil rapidly, which would result in it overheating. It would also produce knocking sounds when starting up.
The headlights were also extremely unreliable. They would burn out quickly. The wire of the headlights would also sometimes melt, prompting a replacement.
The noise isolation on this model was also not good. The cabin let a lot of engine noise enter.
#6 Worst Year: 2009 Toyota Prius
Coming in between was the 209 Toyota Prius, which was a lot better than the ones listed above. Although it had its fair share of issues, user complaints were significantly less.
You may have already expected this model to have light issues. Well, that was indeed the case. The low beams would turn off, and the headlights would flicker and die too.
The infotainment system was also extremely buggy. It would stop working at the time. The door locking system would also fail, posing a serious safety issue.
There were a few reports of the engine using oil at a rapid pace, but they were quite less than some other models.
#7 Worst Year: 2005 Toyota Prius
All of the light and engine problems started with the 2005 Toyota Prius. It had very similar issues, which were not fixed until 2013.
The headlights were the main source of contention for many model owners. They would turn off on their own. The light stabilizer warning lights would come on too.
This model had the oil consumption issue too. Users also complained about the batteries dying after a mere 100000 miles.
It does not end there! There were reports of the body paint cracking. This makes owning this model inconvenient.
#8 Worst Year: 2012 Toyota Prius
Seven years later, in 2012, one would expect most of the issues to be fixed.
If they decided to buy the 2012 Toyota Prius on this hunch, they would come to regret their decision.
This model still had the headlight issue. They would go out randomly, making night-time driving difficult.
The trend continues with the engine needing oil again and again due to high consumption.
The brakes on the 2012 model were also known to fail from time to time. The rear brakes would sometimes produce noises, making this hatchback less enjoyable.
What Are The Most Common Problems With The Toyota Prius?
With all of the important years now fully explained, let's look at all of the common problems that have caused issues for many users.
It is recommended to read through this section entirely as the information can be vital for future use.
1. Excessive Oil Consumption
I cannot start this article without the excessive oil consumption issue that plagued many models of the Prius.
Unfortunate owners of the 2005 to 2012 Toyota Prius complained about their vehicles burning through oil.
There were reports of the hatchback burning oil as fast as 1 quart every 1000 miles. You can already imagine how serious this is. Users had to keep the oil level in check at all times.
There can be many reasons for this problem. Some Prius users solved the problem by replacing the timing cover gaskets.
They were known to leak, which could have been the source of the issue. Those who still could not fix the problem had to replace the whole engine, which is pretty expensive.
Surprisingly, this issue was extremely widespread and was reported for years. Still, Toyota did not issue a recall or a service bulletin to help out frustrated buyers.
2. Engine Issues
On the earlier models of the hatchback, the engine was not reliable at all.
It would cause serious issues, resulting in many people spending thousands of dollars on getting their vehicles in working condition again.
The issues were so widespread and random that they cannot be listed here.
The most common of them were the frequent blowing of the head gasket, sudden engine failure, and stalling while driving.
They are extremely serious and may have caused serious injury or even death.
Fortunately, Toyota did issue a recall for some models affected by this issue. They fixed the problems without any additional costs.
If you have a pre-2013 Prius that has a similar issue, you must get the problem professionally diagnosed and checked.
3. Headlight Failure
Although this problem is not that serious, it did cause frustration for thousands of buyers.
The headlights on the earlier models of the Toyota Prius were so unreliable that they would shut off randomly.
That is not all! Owners reported that the bulbs would burn out relatively quickly, prompting replacements again and again.
The Prius also had the common issue of the HID headlamps not lighting up at all.
This problem is still seen in the latest models of the hatchback. They can be replaced, but they will have issues soon.
There are many reasons for the problem. The high voltage igniter could be faulty, or there can be a short in the electrical system. The problem can be fixed, but it can take time to diagnose.
There were also complaints about the headlights flickering. Others reported the wires melting, which could only be fixed by replacing the entire assembly.
The problem was extremely common, and Toyota, once again, did not issue any recall to fix this problem for its buyers.
Related: Why Won't My Toyota Prius Start?
Frequently Asked Questions
Q1. What Is The Life Expectancy Of A Toyota Prius?
You will be impressed with the answer. Because the vehicle is a hybrid one, engine parts wear down much more slowly. The Prius can easily cross the 200000-mile mark.
There are many owners of the vehicle that have even touched 300000 miles.
This is possible, but it is possible only with constant maintenance and no fixing issues. It is a reliable vehicle that will last you a very long time.
Related: How Long Do Toyota Prius Last?
Q2. Are Prius Expensive To Fix?
No, that is not true. A Toyota Prius can be repaired and maintained at a relatively low rate.
This can be seen by the fact that you have to spend an average of $400 on it annually for all sorts of maintenance and repair tasks.
That is pretty good and is considerably less than other vehicles in the same class. This means that buying a Prius, regardless of whether it's new or not, is a viable option in the long term.
Q3. Are Toyota Prius Good In Snow?
It must be noted that it is decent to drive on the snow. If you buy a more recent vehicle model that has all-wheel drive, it will perform satisfactorily in the snow.
The Prius is not the best in the snow, but it is reliable. It has a 5.3-inch ground clearance, which is plenty for most snowy scenarios.
If you do drive in snow, you should be on the lookout for models that have traction control.
Q4. How Much Does It Cost To Replace A Prius Battery?
Although the prices of a battery install can vary from dealer to dealer, let me give you a breakdown of what you can expect to pay.
Although the quality of the batteries is the same, the labor costs can be very different. A brand new battery pack costs around $2500.
You can expect the same for labor costs, bringing the total to around $5000. This number can vary, but don't expect too much difference. Replacing the pack is not that easy.
Q5. Which Is Better Prius Or Corolla?
The Toyota Prius and the Corolla are both good cars. However, what it boils down to is which one is better for you.
If you want a car that will save you money on gas over time, then the Prius is probably your best bet.
But if safety is your top priority, then the Corolla might be more up your alley. You could opt for the Corolla Hybrid, which brings the best of both worlds.
Conclusion
If you read this article completely, you may have noticed that the earlier years of the Toyota Prius were not that good.
With severe issues that had no recalls, Toyota did not help frustrated owners. But it made a huge change and started making the hatchback so that it became extremely reliable.
I hope that this article that focused on the best and worst years for Toyota Prius may have helped you decide which model will be more suitable for you.
If you take my recommendation, I would certainly advise you to go for the 2020 model.
It is a part of the latest generation and has great features. It will provide you with a memorable driving experience.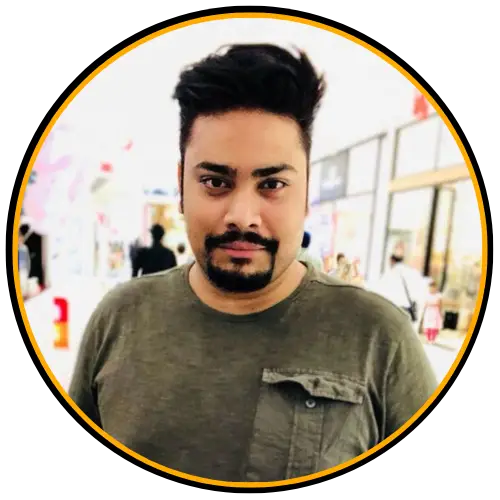 I am Tahir Azam, and I have been writing amazing articles for TaxiHack for as long as I can remember. I know everything that is to know when it comes to automobiles and is always on top of industry news and developments. While I am not an expert by any means, I pride myself on knowing the ins and outs of many different problems and, of course, their solutions. The articles on our website are some of the best and well-researched content that you will find, and I spend countless hours making sure this remains to be true. This is why I ask you to take your time out and read some of my articles, especially if you find a topic that resonates with you or is something you are looking into. This way, you will find the perfect mix of information and tips on your desired topic. Learn more about Tahir.