Previously known as the Mazda Axela in Japan for its first three generations, the Mazda3 is a fast and spectacular compact car introduced in 2003.
This lineup of cars replaced the Familia, 323, and the Protégé and came in multiple different versions, including a sports-oriented one marketed as the Mazda Speed3.
Now in its 4th generation, the Mazda3 utilizes the company's Skyactive technology and the related engines that come with it and holds a 2.5L engine as standard and is also available with AWD options.
The car is easily one of the fastest-selling vehicles on the market, surpassing 6 million units sold by 2019.
With that being said, I should discuss the best and worst years for Mazda3 and talk about where and how each model ranks.
Best Years for Mazda3:
2020
2018
2017
2019
2009
2007
2006
2005
Worst Years for Mazda3:
2010
2014
2012
2013
2011
2004
2008
2015
Now, let's discuss why I have ranked each model as so.
List Of The Best Years For The Mazda3: What Years To Buy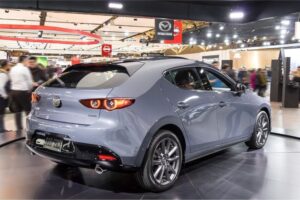 Most of the Mazda3 models are already great cars on their own, so ranking the best was somewhat difficult.
Keep reading to see which years are the best and why.
#1 Best Year: 2020 Mazda3
The reason why the 2020 Mazda3 is at the top of my list is pretty straightforward.
The car has, currently, the least problems among the entire lineup of the Mazda 3 and has sharp handling.
Overall, the car is quite responsive and has a quality interior, making it the perfect pick for number 1 on this list.
Coming in over eight different trims, the 2020 Mazda3 is still available with manual transmission and comes with a lot more active standard safety features than the other models in the lineup do, featuring an 8.8-inch dashboard display in the interior a 186 horse powered 2.5L 4-cylinder engine.
It is available as a 5-seat compact sedan or hatchback body style.
#2 Best Year: 2018 Mazda3
Because of a couple of extra problems and slightly lower mileage than the 2020 Mazda3, the 2018 model is still a solid car and deserves second place.
This model is available in 3 different trims and is only available in a sedan body style, which is why the 2020 Mazda 3 is superior.
The model, however, has just as good steering and handling, which is responsive and smooth, equipped with a standard 2.5L engine and smooth-shifting manual transmission.
#3 Best Year: 2017 Mazda3
The 2017 Mazda3 is one of the last 3rd generation vehicles and does not feature the redesign of the 4th generation.
This, combined with normal mileage and a few extra drawbacks, makes this version of the Mazda 3 come at 3rd place.
Regardless of its shortcomings, the 2017 model would come in an updated styling that went on for the 2018 model.
The car was available in 5 different trims and had a much roomier cabin, allowing more storage space.
#4 Best Year: 2019 Mazda3
Going back to the 4th generation, the 2019 Mazda3 debuted the new redesign for the model however had lower gas mileage, a high starting price, and no standard automatic braking, which dropped its position to 4th place.
Were these issues not present, the car could have easily taken 2nd place as it was available in 9 different trims, each having superb handling, steering feedback, and brakes, all available in manual transmission with a quality interior with lots of driver-accessible storage.
#5 Best Year: 2009 Mazda3
Coming in at 5th place due to a few problems and a noisy engine, the 2009 Mazda3 is still a solid vehicle that will undoubtedly impress you with its stylish appearance available in sedan and hatchback body styles.
The car is available in 6 different trims and offers quality handling and steering, as you should expect from the company, along with various features that increase driving ease.
The model also has a good amount of front occupant space.
#6 Best Year: 2007 Mazda3
The 2007 Mazda3 debuted in the middle of its generation and, as such, was still dealing with a few problems, which landed it at 6th place on my list.
This, however, should not dissuade you from considering this vehicle as this model is also available in sedan or hatchback body styles and has seven different trims to choose from.
It features the same level of steering and handling as the 2019 model with the driver-ease features and increased space at the front.
#7 Best Year: 2006 Mazda3
The 2006 Mazda3 features many of the same problems as the 2007 model with a couple of its own, so it should undoubtedly take the position below it at 7th place.
This scenario is the same for the positives of the model, as well as the 2006 Mazda3 has just as good steering and handling as the models above it and is available in the same types of body styles.
Despite being more innovative than the 2007 model, it still had a few issues which hurt its position on this list.
#8 Best Year: 2005 Mazda3
Taking last place on this list is the 2005 Mazda3, and for a good reason. The 2005 Mazda3 offers the same package as the models above.
The 2006, 2007, and 2009 models, but it is only available in 3 different trims and has even more small issues surrounding it as it was released earlier into the generation.
This may have damaged the position on this list, but overall, it is also a solid car you should consider when purchasing a Mazda3.
List Of The Worst Years For The Mazda3: What Years To Avoid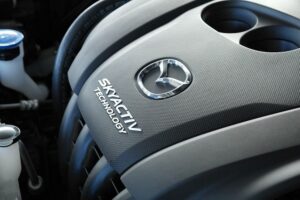 The worst years of the Mazda 3 are generally pretty good where a couple of models are quite worse than others, while the rest are just not as good as the best models listed above.
#1 Worst Year: 2010 Mazda3
The reason why the 2010 Mazda3 is considered the worst model of the lineup is simple.
It has way too many problems related to the clutch, interior, and the wheels, which have been reported by customers and the NHTSA, making it the obvious choice for the number 1 worst car of the series.
The model suffered from 3 different recalls, where the most common problem which plagued the model was a blatant clutch failure.
This was met with little tono support from the company, which only increased customer dissatisfaction.
The dashboard in the interior was reported to melt, and the issue was quite common among customers. The seat bracket was also low quality and broke pretty easily.
#2 Worst Year: 2014 Mazda3
Moving on, I present the 2014 Mazda3, which ranks in second place purely because the car suffered from 3 recalls, and it has fewer issues surrounding it, mostly related to the brakes and interior.
The car also had many interior and electrical problems with a faulty engine to boot.
The parking brake actuator would often rust, and the shaft would bind, which would prevent the brakes from disengaging and premature brake wear.
This led to a massive recall affecting more than 227,000 cars.
#3 Worst Year: 2012 Mazda3
The 2012 Mazda3 takes 3rd place on my list due to the various transmission and engine problems surrounding it.
It does better than the models above by only suffering from 1 recall, but the issue of grinding and whining gears and premature clutch wear is difficult to ignore.
Downshifting and clunking were also coming transmission side. The engine would surge when this downshifting occurred, and there was a common loss of power while driving.
#4 Worst Year: 2013 Mazda3
Despite also being the victim of one recall and having fewer problems overall, the 2013 Mazda3 has various small problems all around it, from lighting issues to interior problems.
Problems in the brakes, engine, and transmission also exist. All this places it at 4th place on my list.
The worst issue was lighting, where the headlights would flicker when applying brakes. The brakes were soft and would rust, and the car had the chance of emergency brake failure.
This is no doubt an annoying issue for drivers and pedestrians.
#5 Worst Year: 2011 Mazda3
Clutch failure was still fairly common. However, it was not as common as in its predecessor.
The 2011 Mazda3 had two recalls and a lot of clutch problems, but most of the clutch-related problems were still present due to the 2010 model and the model and the model had fixed most of them, so all of this helped the vehicle avoid a worse ranking and instead land at 5th place.
The dashboard, however, was still suffering as dash warping was still an issue.
#6 Worst Year: 2004 Mazda3
While the 2004 Mazda3 is a pretty good car, it has a few engine and transmission issues and three different recalls, which place it 6th on my list.
Shifting was rough, and sometimes the transmission would not go into all gears. Transmission failure was also common, along with fluid leak.
The engine had a habit of knocking, and the motor blowing up was also fairly common.
Other problems included headlight malfunctioning. Excess oil consumption also showed its head in this model.
#7 Worst Year: 2008 Mazda3
Because of only a minor issue with a cracked motor mounting and three recalls, the 2008 Mazda3, an otherwise fantastic vehicle, comes at 7th place on my list.
This is also due to a few problems with the engine, such as rear motor mount failure, rod bearing failure, and the common issue of engine hesitation.
On the topic of recalls, the car would lose power in its steering assist and would do so suddenly, which is a dangerous situation. This resulted in 215,000 cars being recalled.
#8 Worst Year: 2015 Mazda3
Another pretty solid car, the 2015 Mazda3 takes the last spot on this list for having various NHTSA complaints surrounding the brakes and electrical components while being the victim of 3 recalls and interior problems.
The electrical issues were related to dead batteries, while the braking issue was related to the corrosion of the parking brake actuator, which I have already discussed.
The interior suffered from infotainment system problems, wrinkled leather seats, a poorly placed shelf and a broken centre console.
What Are The Most Common Problems With The Mazda3?
While many of the Mazda3 models are solid in quality, quite a few have various problems, while some persist among models and are fairly common.
I will now discuss the most common problems affecting the Mazda3 and what you can expect.
1. Brake Problems
As I have mentioned twice above, parking brake actuator corrosion was a fairly common issue that affected a lot of different models of the Mazda3.
This issue was so common that the company had to recall more than 227,000 cars. Other issues related to the brakes were around premature brake wear.
Emergency brake failure and rusting were also an issue surrounding the brakes.
2. Transmission Issues
Affecting early and middle models of the Mazda3, such as 2004, 2012, and 2013 models, the transmission was fairly common, with rough shifting and clunking being the most common, followed by eventual transmission failure.
Downshifting was also a common issue related to transmission, which is annoying, dangerous, and fairly hard to ignore.
3. Interior Issues
The Mazda3 has had various interior issues over the years, mostly related to its dashboard or system, which are fairly hard to ignore and received major criticism from customers.
The dashboard had a common trend of melting or warping, while the infotainment system was infamous for not working at all.
The 2010 model even had a seat bracket issue where it would just break off.
Related: Why Won't My Mazda3 Start?
Frequently Asked Questions
Q1. How Long Will A Mazda3 Last?
Due to the reliable nature of Mazda as a company, it is unsurprising to expect that your Mazda3 will easily last 200,000 miles at the minimum and anywhere above if you put in the proper care.
Respectable car owners who take care of their cars and often take it for servicing and maintenance have reported their Mazda 3 push beyond 350,000 miles and still drive strong, so make sure to take care of your vehicles.
Related: How Long Do Mazda3 Last?
Q2. Is Mazda3 A Good First Car?
While statistically less reliable than the average Toyota Corolla, Mazda, as a company, is now one of the most reliable brands in the market, is second only to Lexus and slightly ahead of Toyota, making the Mazda3 a very reliable car that is fit for first-time car owners as they will get a dependable and durable vehicle which does not break down often or is surrounded with problems that first-time drivers are not equipped to deal with.
Q3. Do Mazda3 Hold Their Value?
A Mazda3 can do reasonably good in holding and maintaining its value. It is reported to have a depreciating percentage of 48% after five years which is a very competitive value.
This, however, falls flat as, after seven years, the value of the car drops significantly and no longer stays competitive, making it hard to recommend from a value standpoint.
Hence the answer is yes but only for the first five years.
Q4. How Often Does A Mazda3 Need Servicing?
Mazda as a company has offered an official servicing schedule for your Mazda3 and most Mazda vehicles where the company suggests a service interval of 12,500 miles or 12 months, whichever occurs first.
This interval, however, could be lower depending on your driving style and the conditions your vehicle goes through.
In general, 10,000 miles or 8 to 10 months should be a good compromise to adjust for your driving.
Q5. Does Mazda3 Use A Timing Belt Or Chain?
The quick answer is that most Mazda3 models use a timing chain while a few trims use a belt.
We can be sure that later generations, three and beyond, use timing chains as the Skyactiv technology incorporated in the Mazda3 requires a timing chain.
If you have doubts and are unaware of what your car is using, check beside the engine, and either the left or the right side should have a plastic cover if your car uses a timing belt.
If no such cover exists, then you have a timing chain.
Conclusion
The Mazda3 was overall a very solid car and featured a lot of great models where even most of the worse models on this list could have easily ended up on the best list of another article.
However, that does not excuse the cars for having the problems they did which ended up putting them on the list in the first place.
Now that you know the best and worst years for Mazda3, you should have no trouble deciding which model to get when considering a purchase.
The best model is no doubt the 2020 Mazda3 for having the most positives and least negatives, while the 2010 Mazda3 had major clutch problems and is the worst model of the lineup.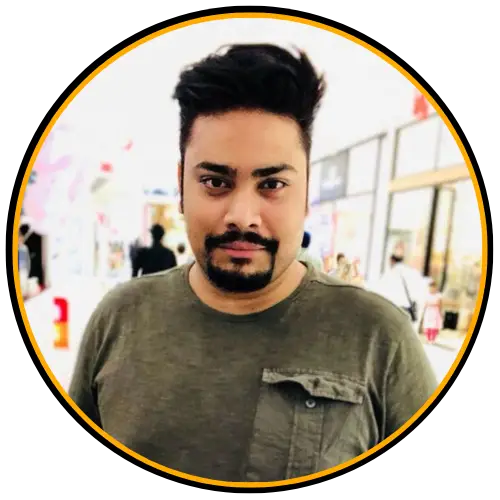 I am Tahir Azam, and I have been writing amazing articles for TaxiHack for as long as I can remember. I know everything that is to know when it comes to automobiles and is always on top of industry news and developments. While I am not an expert by any means, I pride myself on knowing the ins and outs of many different problems and, of course, their solutions. The articles on our website are some of the best and well-researched content that you will find, and I spend countless hours making sure this remains to be true. This is why I ask you to take your time out and read some of my articles, especially if you find a topic that resonates with you or is something you are looking into. This way, you will find the perfect mix of information and tips on your desired topic. Learn more about Tahir.