Kia Sportage is one of those SUVs well known for its sporty feel, which makes it fun to drive in.
This family-friendly vehicle includes great engine options, a durable and high-quality body, and additional interior space.
This vehicle has been in the market since 1995, and Kia is making sure the production of each year is unique with various upgraded features and technology.
Now, if you plan to purchase this SUV, then reading this article will be beneficial for you.
So what are the best and worst years for Kia Sportage?
Here are the best and worst years to help you u understand better.
Best Years for Kia Sportage:
2007
2017
2018
2019
2021
Worst Years for Kia Sportage:
2008
2009
2011
2012
2013
These years will help you make the right choice for buying a Kia Sportage.
So be sure to read the entire article and the buyer's guide at the end since it answers some important questions related to the Kia Sportage.
List Of The Best Years For The Kia Sportage: What Years To Buy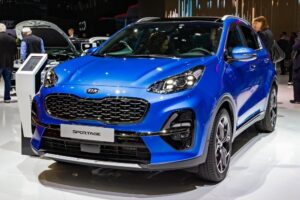 Here I will discuss and explain why the model years mentioned above are said to be the best years for Kia Sportage.
But before we get into that, do keep in mind that these years are safe to buy since they do not have as many issues as the worst model years.
With that being said, now, here are the model years you should consider purchasing.
#1 Best Year: 2007 Kia Sportage
To begin with, the 2007 Kia Sportage is the best model for big families since it has a lot of features that are suitable for families.
This four-door vehicle can seat up to 5 people inside with additional interior space.
This one comes in front and has a four-wheel-drive system that makes it easy for people to drive with as it is smooth and easy to handle on any kind of road.
To add on, the suspension is yet another great feature of this model because it gives 7.7 inches of ground clearance.
If you want to purchase this one, then be sure to get the 2.7 liters of V6 engine, as it can produce about 173 horsepower.
Other than that, you also have the option of choosing the four-speed automatic or the five-speed automatic transmission system.
Other than that, it also has great resale value and excellent visibility, so it is certainly a worth-have model.
#2 Best Year: 2017 Kia Sportage
The 2017 Kia Sportage is stronger and comes with a more rigid body style than the previous model years.
This vehicle now has a fully independent suspension system that will assure an improved ride, handling, and, most importantly, better stability to the vehicle.
Besides that, be sure to go for the AWD variants, as it has many unique and reliable features that will make the ride so much better.
In the AWD variant, you will be getting a 50/50 locking center differential.
It can also provide excellent traction control, especially in bad weather conditions, so you can have the safest ride all the time.
It offers three driving modes; normal, eco, and sport modes, which you can choose between rides, and it seems to work incredibly in all modes.
Moreover, you will be getting a new infotainment system called the UVO3, which is said to work so much better in this one, but it depends on which trim level you choose.
There are also various safety features such as forward collision warning, blind-spot warning, rear cross-traffic alert, and so much more.
#3 Best Year: 2018 Kia Sportage
The 2018 Kia Sportage has great features that make it the best crossover SUV to own.
When choosing between the trim levels, the SX Turbo is said to be so much better in terms of engine options and various qualities that come with it.
This model would coke with a 2.0 liters turbo four-cylinder capable of producing 247 horsepower and 270 pounds-feet of torque if it is driven with a front-wheel-drive system.
Other than that, if it is driven with an all-wheel-drive system, it can produce 237 horsepower.
There are also various technological upgrades in this one, such as 8 inches screen, navigation, and an advanced stereo system.
There are also upgraded safety features like lane departure warning system, forward collision warning, automatic high beams, EX Technology package includes both fronts and rear parking sensors.
#4 Best Year: 2019 Kia Sportage
The 2019 Kia Sportage has been given excellent ratings on various websites due to its performance and high-quality characteristics that make it easy and fun to drive all the time.
Many people have said that the performance of its turbo engine is outstanding and reliable, the steering wheel is also easy to handle, which provides smooth handling and ride.
This vehicle is said to have a spacious interior that even provides space for back seats so adults can sit comfortably.
Other than that, people also appreciate the tremendous moonroof available in the model and the center console ergonomics.
Do keep in mind that all trim levels will offer the six-speed automatic transmission system and a front-wheel-drive and all-wheel-drive system to make the ride even more fun.
It is recommended to go for the SX Turbo trim level as it has various new safety and tech features that are easy to use and make you and the passengers feel safe and secure.
#5 Best Year: 2021 Kia Sportage
The 2021 Kia Sportage comes with one of a kind infotainment system, various great safety features, spacious interior, and luxury interior with comfortable seats even for adults and so much more.
You will now be getting the two great options in the Sportage S trim level: the S nightfall edition and the S nightfall edition premium.
It is also worth mentioning that the J.D. Power has given this one a predictable reliability rating of 91 out of 100, which is said to be excellent compared to other crossover SUVs.
There are also many safety features included in this model, with the forward collision warning and automatic emergency braking being standard along with lane departure warning as well as lane-keeping assist and so much more that will keep you and passengers feeling secure on every ride.
List Of The Worst Years For The Kia Sportage: What Years To Avoid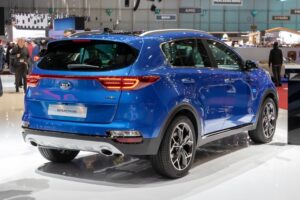 Now coming to the worst years of the Kia Sportage, you must know that you cannot risk buying these models at all.
It is better to avoid them since they all have serious problems in their system, which can cost you a lot of money for repairs, cause serious road accidents, and so much more.
So here are the models of Kia Sportage that are not worth buying.
#1 Worst Year: 2008 Kia Sportage
Starting with the first model year, the 2008 Kia Sportage, because during the test drives, experts noticed it has poor fuel economy, long stopping distances, and poor handling.
This one can be difficult to drive on the road and runs pretty slow, so it is not fun driving.
There have been only two recalls on this model by the National Highway Traffic Safety Administration, mainly due to the electrical system and issues with the exterior lighting.
According to the reports, this vehicle might have issues with the HECU, it is said that if there are short circuits, there are high chances of the engine compartment getting caught on fire which can be quite dangerous to drive with.
Other than that, the exterior lights have issues as the stop lamps will not turn on during the brakes, and if it loses the cruise control system, it can increase the chances of crashes.
Moreover, the transmission shifter is also said to move randomly from the PARK position, which can also cause serious road accidents.
#2 Worst Year: 2009 Kia Sportage
The 2009 Kia Sportage has various issues with the engine system as it tends to lose power quickly.
This one will also have throttle position switch issues as it will not have any power, and the acceleration will also be quite difficult.
The check engine light will also illuminate to indicate something is wrong. You need to note that Kia only uses Kia-approved transmission fluid.
If you use another fluid, it can cause internal damage to the transmission. Other than that, various users also mentioned that they do not hear any sound coming from the speakers.
The navigation unit tends to have issues that can affect the CD, radio system, navigation, and telephone calls.
Besides that, this model has various issues with the automatic transmission system.
Some parts might fail to perform and cause other components to get damaged, especially at high mileage.
#3 Worst Year: 2011 Kia Sportage
Now coming to the 2011 Kia Sportage, this one offers poor acceleration, the ride is said to be stiff, and various drivers have noticed that the vehicle makes road noises that can be quite annoying to drive with.
This vehicle also has engine problems that can also increase the chances of starting a fire on the road while driving.
This mainly happens when the vehicle has leakage issues which can cause the oil to start leaking.
Due to engine issues, the vehicle also tends to stall a lot which makes it difficult to move and can cause road accidents risking the life of you and your passengers.
This one has been called five times by the National Highway Traffic Safety Administration, which you should take seriously.
#4 Worst Year: 2012 Kia Sportage
According to the National Highway Traffic Safety Administration, the main area of concern on the 2012 Kia Sportage is the engine system, interior components, and electrical system.
Various users have reported that the engine fails randomly while driving on the road, excessive engine noise coming when the vehicle starts, poor fuel performance, and miles per gallon, and in serious cases, the vehicle will not start at all.
It can also be quite expensive to fix this engine issue because it can cost more than $5500 and usually happens around 88,000 miles on the odometer.
Other than that problem, this model also loses acceleration, smokes tend to come out from under the hood, electrical system malfunctions, battery running out quickly, and so much more.
So if you do not wish to go through these problems, it is best to avoid the 2012 model.
#5 Worst Year: 2013 Kia Sportage
The 2013 Kia Sportage had similar issues to the 2012 model year.
According to the National Highway Traffic Safety Administration, this model received over 250 complaints only on the engine system.
However, they were slightly less problematic than the previous 2012 model. Many people said that the fuel pipe tends to leak a lot.
The power is lost on the powertrain, drivetrain issues, electrical system malfunctioning, suspension problems, and other related components that cannot be ignored in this one.
Many people said that when the engine fails, it happens spontaneously, without any signs or check engine lights illuminating, which is disappointing.
Most of the problems happen in the early stages of driving before reaching 100,000 miles on the odometer, so it is best to avoid this model.
What Are The Most Common Problems With The Kia Sportage?
If you have made it this far into the article, then you are probably quite familiar with the common problems found in the Kia Sportage by now.
This vehicle is expensive to maintain since the issues are majorly related to the engine system. If it is not taken care of immediately, it can also be hard to drive.
So with that being said, here are the most common problems with Kia Sportage.
1. Check Engine Lights Illuminating
If the check engine lights illuminate, there are high chances that the vehicle has major electrical system problems.
It can also be an indication that some problem might be occurring soon. This mainly happens with the early models from 1995 through the year 2000.
This issue mainly happens due to the throttle position switch (TPS) problems. It can cost around $88 up to $100 to fix the issue altogether.
2. Transmission Problems
Various users of 2000 Kia Sportage and present had to upgrade their system.
The main concerning issue reported by various users is the transmission reprogramming control module. This seemed to make the check engine light stay turned off.
It is also worth mentioning that early models of Kia Sportage that have high mileage will not fix the issue at all.
3. Fuel Leaks Problems
Many owners reported corrosion building up on the gas tank, making it difficult to accelerate, especially in winters.
This can also cause the fuel to leak out of the tank slowly, making the vehicle run slowly on the road.
This issue is likely to happen with models from 1996 through 2002. It is said that it can cost around $80 to $120 for repairs.
4. Engine Stalling
This issue happened with many Kia Sportage models and happened with all the models in the worst years list.
This mainly happens due to a faulty EGI control relay and a worn-out fuel pump.
The only way to fix this issue is by replacing both of these components together, so this issue does not appear again.
5. Brakes Issues
Many users have reported hearing some screeching noise coming from their brakes. This mainly happens due to the brake return spring and the pad light on the brakes failing.
Other than that, issues with the brakes can also cause the vehicle to pull to one side or make the brakes perform poorly.
Related: Why Won't My Kia Sportage Start?
Frequently Asked Questions
Q1. Is A Kia Sportage Expensive To Maintain?
Yes, it can be expensive to maintain. This is because Sportage's maintenance and repairs cost is $7873, which is said to be during the first ten years of service.
This exceeds the average industry cost by $1007 for the most popular crossover SUV models on the market.
Q2. Is Kia Sportage Good For A Long Drive?
Yes, these are great for long business or family trips. This one is capable of handling sharp curves steep hills as well as being smooth on the highway.
Q3. Is Sportage Or Tucson Better?
According to various car websites, Tucson is better than Sportage.
This is mainly because of more engine options, better fuel economy, various upgraded tech features, and a larger interior. However, the Kia Sportage is cheaper than the Tucson.
Q4. Where Is The Kia Sportage Made At?
These are manufactured in three different locations: Seoul, South Korea, USA manufacturing plant, located in West Point, Georgia, and another manufacturing plant located in Zilina, Slovakia.
Q5. What Engines Do Kia Sportage Use?
Kia offers three engines for these models.
These engines are the FE DOHC gasoline unit (2.0 liters) which can produce 95 kW, around 128 horsepower.
The other engine is the RF diesel (2.0 liters) which is said to be 61 kW, 82 horsepower.
Conclusion
I hope by reading the best and worst years for Kia Sportage, you have learned a lot about this crossover SUV and now can make the right choice.
Kia Sportage is surely a family-friendly model with excellent reliability scores.
Kia is always making sure to provide the best features in their vehicles, and they have made sure to add new safety features in their Sportage vehicles every year.
You can also do more research to find the best suitable vehicle for you and your family.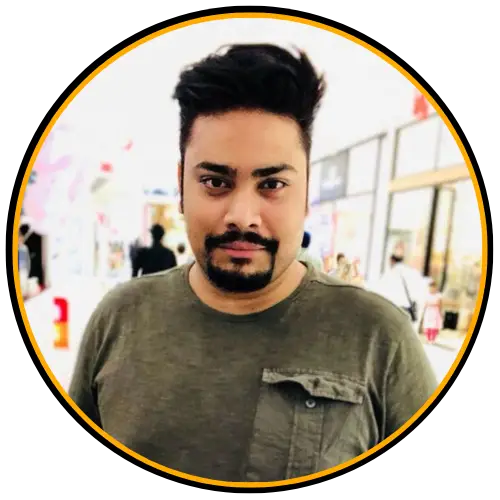 I am Tahir Azam, and I have been writing amazing articles for TaxiHack for as long as I can remember. I know everything that is to know when it comes to automobiles and is always on top of industry news and developments. While I am not an expert by any means, I pride myself on knowing the ins and outs of many different problems and, of course, their solutions. The articles on our website are some of the best and well-researched content that you will find, and I spend countless hours making sure this remains to be true. This is why I ask you to take your time out and read some of my articles, especially if you find a topic that resonates with you or is something you are looking into. This way, you will find the perfect mix of information and tips on your desired topic. Learn more about Tahir.