Honda has a good reputation as it is most popular for selling SUVs. As for the Honda Pilot, it is user-friendly and comfortable because of how spacious it is.
However, not all the model years are established equally. You should read this article to find out the best and worst years for Honda Pilot.
Now you may ask what year is most reliable for Honda Pilot, and what year did Honda Pilot have transmission problems?
The most reliable "years" for Honda Pilot are the 2008 and 2015 models.
As for the transmission problems, the 2005 model had the concerning problem with the highest complaints regarding the fluid leak.
Anyhow, here are the best and worst years if you are curious:
Best Years for Honda Pilot:
2008
2011
2015
2017
2020
2021
Worst Years for Honda Pilot:
2003
2005
2009
2013
2016
2019
With that being said, you should read this article in its entirety as it will assist you in making your conclusion easier and because I will be answering some of the curious FAQs.
List Of The Best Years For The Honda Pilot: What Years To Buy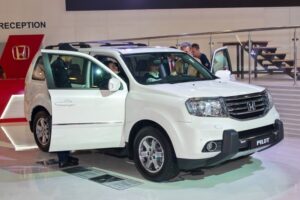 The Honda Pilot is best known for selling grand SUVs that provide separate three rows for seating so you and your family can enjoy their ride all the time.
These models are the best ones you should consider spending your money on.
The main reason these are listed the best is the reliability and quality offered to the owners ever since its invention.
Nonetheless, I will explain in further detail to understand why they are great options for you.
Do keep in mind that the information provided below is not just the features but also experiences that most people had with these models.
So without delay, here are the best models that will be affordable and will not require many repairs below:
#1 Best Year: 2008 Honda Pilot
It is quite rare to earn a high-quality SUV with a small amount of money as it has been quite impossible to make that possible over the years.
However, the 2008 Honda Pilot is certainly the best choice for you as it is one of the affordable SUVs in town and, most importantly, the most reliable of them all.
You will be happy to know that Honda's main aim is to provide safety when driving the vehicle, with the help of the VP trim package, rather than adding features that can increase the cost of this model.
Moving on to the features, the Honda Pilot is said to be durable, powerful, and an efficient vehicle model.
It is expected to last you for about 150,000 miles or above. It also has an incredible status for quality and elevated safety ratings.
Moreover, it has a strong and efficient fuel V6 and has remarkable crash examination scores with the possibility of all-wheel drive. This model is absolutely a must-have.
#2 Best Year: 2011 Honda Pilot
Although there aren't many mechanical changes or upgrades in the 2011 Honda Pilot, it remains in the most desirable Honda SUVs of all time.
This is because it has a voice navigation feature that was not available in the previous models at all.
Another great thing about this model is the entertainment system at the vehicle's back seats, which will keep the kids busy while you drive the car.
You will be happy to know that this model had the perfect crash test scores.
It is one of the most family-friendly vehicles and has spacious third-row seats even adults can manage to sit in.
It is stated to have extra features, with better performance, so it is worth the investment.
#3 Best Year: 2015 Honda Pilot
Another must-have model because the 2015 Honda Pilot is claimed to be the most reliable SUV out there.
There is so much to like about this model year because it has a lot to offer, and the owners of this vehicle find it quite comfortable and safe.
It is one of the most favorites because of the upgraded features added to this model.
These features are as follows: tri-zone climate control, a hands-free system that means that your phone is into the stereo via Bluetooth, and a backup camera, which is considered common equipment.
Other features include the strength moonroof unique from its competitors and loved by many users.
#4 Best Year: 2017 Honda Pilot
This midsize SUV stays in the top half rankings, according to cars.usnews.com.
Another one on the list is the 2017 model Honda Pilot because various owners have concluded this vehicle to be safe and reliable.
The safety rating is 9.3, and the interior rating is about 7.5. Another great thing is that it will last you for more than 150,000 miles, and you can even reach 300,000 miles on it easily.
The great feature of this vehicle is that it includes Apple CarPlay and Android Audio, so you can enjoy music.
It also offers a spacious cabin, a civil interior, and various safety technology systems.
#5 Best Year: 2020 Honda Pilot
Another amazing option that is evaluated to have the best safety and is one of the reliable SUVs that is family-friendly.
This 2020 Honda Pilot comes with a mesmerizing interior and exterior design and can provide extra storage and space for passengers.
According to the data provided by J.D Power, various owners of this vehicle have visible and safety features, driving dynamics.
This SUV has a triple-zone climate control system, so you can drive in any kind of weather with comfort.
The vehicle also offers an 8-inch infotainment system that provides Apple CarPlay, Android Auto, text messaging abilities, remote control for the back seat passengers, and much other electrical advancement.
#6 Best Year: 2021 Honda Pilot
The latest version of the Honda Pilot, this 2021 model, is worth spending on.
The 9-speed transmission feature included in the standard equipment makes it stand out and makes this model the most reliable one.
With the help of this feature, your vehicle can accelerate quickly and smoothly without lowering the fuel mileage or the speed of the vehicle.
Coming to other valuable features, it has a leather-wrapped steering wheel and ambient LED lights that add to the interior design.
The model also has a tri-zone automatic climate control system with second-row controls.
And the multifunctional center console storage and a wireless phone charger with the 115 Volt power outlet.
List Of The Worst Years For The Honda Pilot: What Years To Avoid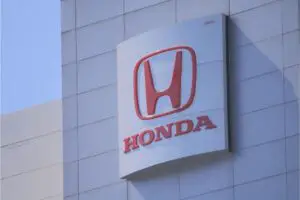 Now coming to the worst years, I will explain why you must avoid these years.
Do keep in mind that the reason these models are supposed to be avoided is because of various complaints and recalls made by users of the vehicle.
These problems are concerning because they can compromise the safety of you and others while driving.
These issues also make the vehicle less efficient, which is why people find it unreliable and difficult to drive.
It is worth mentioning the worst years, so you do not make a wrong decision and end up paying tons of money for a vehicle that does not even function properly.
So here is the list of the worst years:
#1 Worst Year: 2003 Honda Pilot
According to the data provided by the CarComplaints.com site, there have been numerous complaints regarding the 2003 Honda Pilot model.
There have been about 254 complaints by users who did not enjoy the experience at all on the site.
It is without saying that when you plan on buying a vehicle, then do not buy an old version because there are barely any safety or upgraded features in the vehicle that can make your ride fun and comfortable.
The main issue with this vehicle is that it has average mileage, and when the problem starts to occur, this vehicle does not work properly.
This means that you will pay a lot of money on repairs continuously, which can cost you a lot. It is best to avoid this model completely.
#2 Worst Year: 2005 Honda Pilot
There have been various complaints regarding the convertible top. This 2005 Honda Pilot model is evaluated to have the worst transmission problems compared to other vehicles.
The issue with this model can grow bigger and bigger, resulting in hazardous situations on the road. It does not go up or down at all.
There have also been reported intermittent power steering issues as it can be difficult to handle or move around.
Another dangerous issue with this model is that a coolant leakage in the engine or overheats quickly because of a broken-down head gasket.
This will require replacement as soon as possible because it can be dangerous to drive with.
#3 Worst Year: 2009 Honda Pilot
Many people were left disappointed with this 2009 Honda Pilot model. There are various issues with the braking system, lost ground in the interior fit and finish.
It also makes weird noises while driving on the road and is also stated that the center console is piled. You will be surprised to know that this model has been recalled nine times.
This vehicle's problems included steering linkage, power steering such as pumps and hoses leaking, electronic system issues or air suspension, wheel bearings, and many more.
There are still unmentioned issues with this model, so it is best not to buy it as it will cost you a lot to repair.
#4 Worst Year: 2013 Honda Pilot
Although the 2013 Honda Pilot model has an average rating of 3 out of 5 according to the J.D. Power, it is still considered unsafe and makes it in the worst years for Honda Pilot models.
It is the worst year because of the low crash test results, as well as a very inactive V6 engine that is unable to accelerate on highways.
Moving on, the interior of this vehicle is filled with hard plastic and the third row is completely cramped up. The transmission of this model does not change positions smoothly.
The engine of this vehicle also has no power because of transmission problems and heavy curb weight.
It is best not to buy this model as it is expensive and does not function appropriately.
#5 Worst Year: 2016 Honda Pilot
The 2016 Honda Pilot model has been recalled about five times by the National Highway Traffic Safety Administration (NHTSA).
This vehicle has weak body integrity and can cause issues like cracked seals, water or air leaks, or the tailgate might leak.
This model is not a user-friendly vehicle, as stated by many unsatisfied users. It has a lot of defective components, which can lead to paying a lot of money for repairs and replacement.
The vehicle's roof can mold or rust easily, and the paint does not last for a long time. Furthermore, it is stated that this vehicle also has a loose interior and exterior trim.
Lastly, various users also had issues with the infotainment system, including the communication system, steering wheel controls, or any sensors not working suitably.
#6 Worst Year: 2019 Honda Pilot
Owners of the 2019 Honda Pilot have reported various issues. This is why it is not a reliable vehicle and is listed in the first years for Honda Pilot.
The common problems faced by owners were the navigation system not working, issues in starting the vehicle, and there also have been several cases in which the engine failed to work at all.
There is no surprise that this model has been rated below average at about 2.5 out of five because of its many issues.
More than 100 complaints to the National Highway Traffic Safety Administration (NHTSA).
The main issue with this model is with the engine. Some people noticed the vehicle would not accelerate accordingly. The check engine light might turn up randomly.
There are more issues such as the infotainment system and the electrical equipment not working.
What Are The Most Common Problems With The Honda Pilot?
These problems should not be taken lightly because they can eventually lead to hazardous situations when driving on the road.
Ensure that you examine the Honda Pilot model you plan on buying before, so you do not end up with an unreliable vehicle.
These problems can also lead to you spending 1000s of dollars or repairing or even more for replacement.
If your vehicle faces these issues, then there are high chances it can affect other important components in the vehicle.
Anyhow, here are the most common issues:
1. Fuel Injector Failure
This can be an expensive issue to fix. There are high chances that this problem can occur in the 2016 model or other more recent models, so it is best to avoid them.
There are high chances that this problem will occur when the vehicle reaches 60,000 miles or even more. This just makes it a fast part failure for most automobiles.
Check the fuel injector of the model you plan on buying beforehand. It is stated that this issue can cost you a lot of money to fix, but that also depends on how serious the issue is.
If other parts get damaged, it can cost you a lot more.
2. Transmission Failure
This issue is one of the most frequent in the Honda Pilot models. This problem is likely to be found in the 2003 model.
However, there still have been some transmission failure issues found in other latest models.
If you are unaware, you should know that transmission failure problems are one of the most expensive repairs your vehicle might require.
Moreover, if you get a transmission problem in the middle of traffic, it can be difficult to handle your vehicle, which can ultimately lead to an accident.
If you plan to buy a Honda Pilot model, then make sure to go for the ones that do not have such a problem.
3. Unnecessary Oil Consumption
This issue is common in Honda Pilot SUVs. Do keep in mind that this is not a big problem if you are completely aware that the model you own can begin to consume oil.
After your vehicle reaches 100,000 miles, this issue can grow bigger if you were unaware it was happening and eventually can be quite problematic.
The main issue is that low oil can make your vehicle's engine overheat, which can eventually damage the engine.
Just make sure to get this issue fixed right away, and always keep a can of oil in your vehicle just in case of an emergency.
Related: Why Won't My Honda Pilot Start?
Frequently Asked Questions
Q1. What Year Is Most Reliable For A Honda Pilot?
If you plan on buying a Honda Pilot model, then it is best safe to buy from the first generation or the second generation models.
However, the most reliable model is either the 2008 or the 2015 model.
These models are considered safe and comfortable, but most importantly, they are highly reliable and trusted by many users.
Q2. What Year Did The Honda Pilot Have Transmission Problems?
Although there have been various cases of transmission problems with different Honda Pilot models, it is important to know that the 2005 Honda Pilot model had the most concerning issues regarding transmission failure.
You should also avoid buying older versions of these models because there are high chances of this issue occurring and fewer chances of completely fixing them.
Q3. How Many Miles Does A Honda Pilot Usually Last?
It is no surprise that a Honda Pilot can last up to 200,000 miles. Many people love driving it because of the Honda Pilot models' longevity.
Some people have even argued that this vehicle also has the capabilities to go over and beyond 300,000 miles without any problems.
Q4. Is A Honda Pilot Expensive To Maintain?
Yes, it is! It is mentioned on the repairpal.com site that the typical total annual expense for fixing, repairing, or maintaining a Honda Pilot is $542.
However, it is less than average midsize SUV and other vehicle models.
According to careedge.com, there is a 21.05% chance of saying that a Honda Pilot cost for repairing can increase during the first ten years.
And for the first ten years of service, the Honda Pilot will cost about $7373 altogether for maintenance or repairs.
Q5. Are Honda Pilots Good On Gas?
Yes, the Honda pilots are good on gas. According to the EPA and various other tests, the Honda Pilot fuel economy is powerful.
It is stated that this vehicle is efficient when dealing with such large vehicles.
It is stated that the front-wheel-drive model will reach 20 mpg in the city but will be able to reach 27 mpg on the highway.
Conclusion
There you have it; now you can differentiate between the best and worst years for Honda Pilot.
Although there are so many great models of Honda Pilot, I would highly recommend investing your money in either the 2008 or the 2015 model.
The 2015 model is still a lot better because it has more upgraded features and excellent reviews by various users, plus it also has a luxurious interior and exterior.
Nonetheless, no matter what decision you make, just make sure to do your research before because the bad models of Honda Pilot have serious issues which can create serious situations for you while driving, so it is best to avoid them.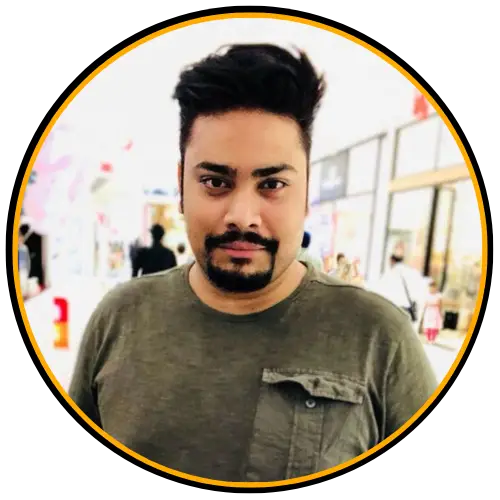 I am Tahir Azam, and I have been writing amazing articles for TaxiHack for as long as I can remember. I know everything that is to know when it comes to automobiles and is always on top of industry news and developments. While I am not an expert by any means, I pride myself on knowing the ins and outs of many different problems and, of course, their solutions. The articles on our website are some of the best and well-researched content that you will find, and I spend countless hours making sure this remains to be true. This is why I ask you to take your time out and read some of my articles, especially if you find a topic that resonates with you or is something you are looking into. This way, you will find the perfect mix of information and tips on your desired topic. Learn more about Tahir.