When purchasing a vehicle, it is crucial to decide which model is best suitable for you and your family.
You want to make sure that you are buying a vehicle that has great features, the quality of the vehicle is durable, and have fewer problems.
This is why you want to look into the best and worst years to make the right decision.
So, what are the best and worst years for GMC Sierra?
Here are the lists of GMC Sierra so you can pick or avoid the model for yourself:
Best Years for GMC Sierra:
2012
2016
2018
2019
2020
2021
Worst Years for GMC Sierra:
2005
2007
2014
2015
2017
2019
With the information, including the features, qualities, and problems that you might face, you will be able to make a better conclusion and make the right choice.
Make sure to read until the end for FAQs to have a clear knowledge.
List Of The Best Years For The GMC Sierra: What Years To Buy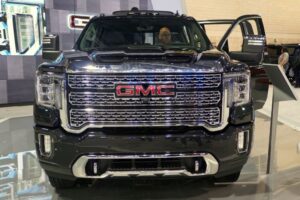 Before getting to the list, you need to know why these are considered the best years for GMC Sierra.
The main reason these are the beat is how many people enjoyed their experiences with these model years.
These are the reliable years that you can most certainly trust without worrying about the vehicle's breakdowns.
These are also reliable because you would hardly need to spend your wealth fixing issues as there will rarely be any.
Another great aspect about these models is that they have been crashed tested and have remarkable results and ratings, making them even more favorable.
So without delay, here are the best years that are must-have:
#1 Best Year: 2012 GMC Sierra
If you are looking forward to a smooth and quiet ride and comfort for you and your family, this 2012 GMC Sierra is the absolute right fit.
This is because it is stated that this model is one of a kind and differentiates from their rivals.
According to the National Highway Traffic Safety Administration (NHTSA), this vehicle has been rated 4 out of 5 for frontal barrier crash, 5 out of 5 for side crash and side barriers, and 4 out of 5 for rollover.
This shows how reliable this model is as it will be safe for you to ride in and will have less impact during an accident.
The features have higher trims that include technology such as Bluetooth and a built-in navigation system.
Various users even loved the high towing capacity and the excellent fuel economy. Overall, it is worth investing your money in this model.
#2 Best Year: 2016 GMC Sierra
According to the report provided by the site, cars.usnews.com, critics have rated this model as 8.8 out of 10, the interior is said to be 8.7 out of 10, and performance is said to be 8.0 out of 10.
It has been ranked at number 4 based on the scores for the 2016 Full-Size Pickup Trucks category. This vehicle can serve as a labor truck, a family vehicle, and a daily driver.
If you are wondering, the cost of the 2016 GMC Sierra ranges from $20,000 up to $45,000.
However, the price of the vehicle might vary depending on the model, features, mileage, and so on.
This model has various trim, the engine works incredibly, and the easy bed configuration and steering that is also easy to control make it stand out even more.
#3 Best Year: 2018 GMC Sierra
It is stated that the 2018 GMC Sierra has the highest two ratings in the class for trucks which makes it super reliable.
This is one of the most reliable model years because of the outstanding features that are nothing compared to other models or even their rivals.
The features of this model include hauling capabilities that stand out. It also has useful cargo bed features and spacious cargo for storage or for passengers to sit in.
In addition to that, it has comfortable and adjustable front seats and spacious rear seats located in the Crew Cab models and, lastly, a high-quality infotainment system that comes with smartphone integration.
There are other considerable qualities such as excellent fuel economy and an engine that provides great performance to have a smooth ride.
#4 Best Year: 2019 GMC Sierra
It is stated that the reliability rating of the 2019 GMC Sierra is 3 out of 5, which is average but can be trusted.
Various new features are included in this model, which makes it stand out even more and can provide exceptional performance.
The main features of this model include the multi-pro tailgate system, active fuel management so your vehicle can work faultlessly and won't damage the engine.
Furthermore, it also has a CarbonPro canon fiver cargo box, rear camera mirror, and multi-color head-up display.
All these features are a new addition, but another amazing thing about this vehicle is that it is quieter and more spacious.
The engine is a powerful 6.2 liter V-8 associated with a quick-witted 10-speed automatic transmission that will not disappoint at all.
#5 Best Year: 2020 GMC Sierra
It is mentioned somewhere that the latest models of this GMC Sierra are the most desirable and reliable ones out there.
In this list, the 2020 GMC is also considered the most reliable after the 2012 GMC Sierra model. The reliability rating for this model is 3.5 out of 5.
Although it is implied as an average rating, this is still above the average rating compared with the market as a whole.
This provides extra space inside for passengers and has remarkable tech features that would make you want to invest your money in it.
This model includes the 10-speed automatic transmission that comes with the 5.3 L V-8 and the Dynamic Fuel Management.
Your vehicle will perform smoothly and efficiently when you drive.
It is also one of the most powerful trucks with high quality and well-performing features, so there will barely be any issues.
#6 Best Year: 2021 GMC Sierra
Coming to the latest and last model year in this list, the 2021 GMC Sierra is a must-have. This is because it has a lot to offer for people who love to drive trucks designed like this one.
This model offers five eligible powertrains, including the fuel efficiency diesel. Moreover, this model also has the capabilities for towing and hauling for the class.
This model has a spacious interior and seats with a cushioned ride so you and your family can ride comfortably.
Another amazing thing is that it is designed to be quieter so you can drive smoothly and not feel any impact while seated in the vehicle.
It is also said to have a wide range of engines such as fuel cylinder four-cylinders and a muscular 6.2 liter V8 to have an amazing experience.
List Of The Worst Years For The GMC Sierra: What Years To Avoid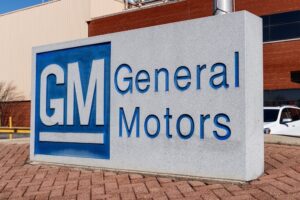 The list of the worst models is important for you to avoid.
This is because there are way too many problems linked with the designs and features that if you end up purchasing any of the models, you will be bound to spend your money on fixing issues.
This is why these models are classified as unreliable. Moreover, reports have shown 100s of complaints on these models, and they have been recalled multiple times.
This makes it unsafe for you to drive on the road as it can risk your and other people's lives as there will be high chances for accidents.
#1 Worst Year: 2005 GMC Sierra
This 2005 GMC Sierra model has been asserted as the worst model for anyone to drive in.
The main reason it is considered unreliable is that there have been multiple complaints and recalls because of poor performance.
Compared with other models, this one had the highest performance and quality issues which made people uncomfortable driving it.
It is worth mentioning that the average annual repair cost would be around $730, which means it will have typical ownership expenses.
This model has various issues relating to the power of the engine. It also has low-grade interior materials.
Moreover, according to the Insurance Institute of Highway Safety, the rear crash projection and head restraint are poor. This is a risky vehicle to drive, so it is best to avoid it.
#2 Worst Year: 2007 GMC Sierra
Another problematic model of GMC Sierra is this 2007 Sierra. This model also has various complaints and has been recalled multiple times, making it extremely unreliable.
The issues that were reported were mostly linked to failure in the engine. Since the engine is one of the most important vehicle components, it is also one of the most expensive ones.
There are also many other issues such as fuel level sensor failure, dead battery, excessive oil consumption, throttle position sensor failure.
If these issues get serious, you will not be able to start your vehicle, or your vehicle will break down a lot on the road.
This will cost you a lot for repairs or replacements, so it is best to avoid this vehicle.
#3 Worst Year: 2014 GMC Sierra
This third-generation 2014 GMC Sierra model is one of the worst models to drive since this design has various issues.
Owners of this vehicle have reported multiple problems they have faced while driving and suggested that it is best not to buy this vehicle.
Coming to the problems, this model had leakage issues in different parts of the vehicle's body, which makes it unable to function properly.
These issues include A/C condenser leaking, 4WD transfer case position sensor failing, air delivery mode door actuators failing to function, fuel level sensor failure, excessive oil consumption, engine issues, daytime running lights will burn out, and so on.
#4 Worst Year: 2015 GMC Sierra
There are many issues with the 2015 GMC Sierra, and most of these issues were reported by owners before even reaching 100,000 miles which makes the vehicle useless to drive as it will not last long.
The major problem linked with this vehicle is the failing air conditioning systems, and the repairing costs for this problem can be about $1190 once the odometer has a reading of 58,650 miles.
You might either have to repair this issue or replace it completely with a new one. Some reports even mentioned that they had to replace the A/C unit more than one time.
#5 Worst Year: 2017 GMC Sierra
The 2017 GMC Sierra model mainly has issues with the transmission. These issues include fluid leaks or a weird and annoying noise coming from the transmission.
Since the transmission is one of the most important components of the vehicle, once it starts to fail, it can not only deteriorate the performance of the vehicle but will also cost a lot of money to fix the issue.
There were also problems shifting gears that might make it jerk or the gears can easily get stuck, there are issues like transmission fluid leaks that will make weird noises and require you to replace them every 30,000 to 60,000 miles.
And lastly, the torque converter might sear out as well. This is why you should avoid this model.
#6 Worst Year: 2019 GMC Sierra
The 2019 GMC Sierra model had various issues reported to the National Highway Traffic Safety Administration (NHTSA).
Various malfunctioning electrical systems, including poor-performing powertrains, faulty steering, and faulty service brakes.
These issues cannot be taken lightly because while driving, these can lead to accidents and cause injuries.
Moving on, these issues need to be fixed immediately because they can damage other vehicle components as well, and if not taken care of, the vehicle might not start at all.
So with that being said, it is best not to purchase this model year.
What Are The Most Common Problems With The GMC Sierra?
Due to these problems that I will be discussing later, various users were unsatisfied.
I suggest you test the vehicle thoroughly before buying it, and you shouldn't invest your money in the worst models that I have discussed earlier.
These issues are not small and should not be taken lightly because they can lead to hazardous situations such as driving accidents and serious injuries.
Some of them did not even pass the crash test ratings, so it is risky to drive them.
With that being said, here are common problems with GMC Sierra:
1. Faulty Speed Motor
This has been one of the biggest problems with the 2005 GMC Sierra model.
This mainly involves an electrical and wiring problem that can be difficult to spot if you live in a place with no speed monitoring on the side of the road.
You can only figure that there is an issue once the speedometer stops working completely. Fixing this issue can be expensive, depending on how serious it is.
If this issue gets serious, you might be going at the wrong speed and paying a fine, or turning at the wrong speed can make your vehicle lose control.
2. Electrical System Malfunctioning
This is another major issue commonly found in the 2019 GMC Sierra.
These problems include the dash gauges not functioning properly, the interior or the exterior light not turning on or off, and the vehicle might lock or unlock unsystematically.
These problems can either be mild or serious, so consulting a professional will inform what improvements are required.
Therefore, you will require a lot of money to fix these problems though that depends on the root of the issue and its seriousness.
3. Fuel Level Sensor
The failure of the fuel level sensor is considered to be one of the third biggest issues with the models from 1999 up to 2014 GMC Sierra.
About 160 people have reported this problem. If the vehicle faces this issue, the fuel level sensor in the fuel tank might not be able to read the accurate fuel levels.
This means that you will be driving your vehicle at the wrong speed without knowing the fuel levels, which can damage the vehicle.
Due to this issue, you might have to replace the sensors or the fuel pump module. This issue mostly happens around 127,575 miles and can cost you about $690 up to $930.
Frequently Asked Questions
Q1. How Reliable Are GMC Sierra Trucks?
It is stated that the GMC Sierra has a reliability of 3.5 out of 5.0 and ranks in third-place out of 17 for the full-size trucks.
The main reason certain models are reliable is that there will be fewer problems and will not require major repairs.
Q2. How Many Miles Will A GMC Sierra Last?
Although it mainly depends on the maintenance and how well you use it, the GMC Sierra can last 150,000 miles. However, certain models can reach up to 200,000 miles.
According to a survey, it is stated on the fourwheeltrends.com that about 1.7% of GMC Sierra models can surpass the 200,000-mile marker on the road easily.
Q3. Is The Sierra 1500 A Good Truck?
Yes, the Sierra 1500 is a good full-size truck. This is because you will be able to enjoy various excellent features linked with this vehicle.
It has a lot to offer, such as a powerful and reliable variety of engines. This maximum towing capacity is above 12,000 pounds, intuitive tech features, a spacious cabin, and a smooth drive.
Q4. What's Better, Sierra Or Silverado?
If you want to differentiate merit between comfort and quality, then without a doubt, the GMC Sierra is well known for being the most luxurious truck as compared to the Chevy Silverado.
Although they both have a lot in common and have almost the same features, it is stated that Silverado is more affordable than Sierra since Sierra falls in the fancier category and features high-quality materials.
If you would like to know more about Chevy Silverado, then I recommend you to read this article on Which Year Models Of Chevy Silverado 1500 To Avoid?.
Q5. Why Is The GMC Sierra So Expensive?
The main reason it is so expensive is that the company targets customers looking for luxury trucks.
It is mentioned that a GMC Sierra, on average, can cost about $50,000, and according to J.D. Power, it is the highest-rated premium brand for the satisfaction chart.
Conclusion
Now you know the best and worst years for GMC Sierra!
I hope this article helped provide you with the information you were looking for and answered all your questions so you can make an accurate decision.
I would highly recommend the 2012 GMC Sierra model because it is the most reliable, so it will provide you with the best performance and will barely require repairing.
Just make sure to avoid the problematic models if you do not want to end up paying too much for fixing issues.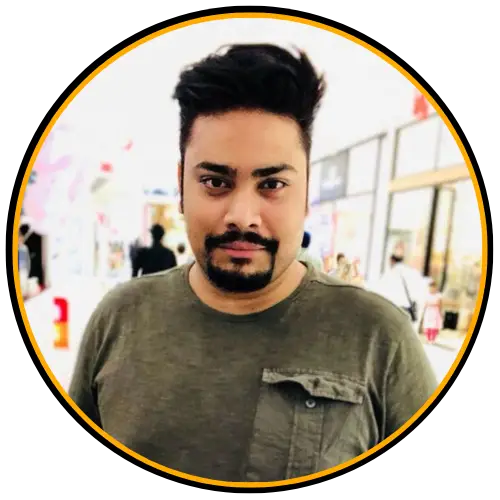 I am Tahir Azam, and I have been writing amazing articles for TaxiHack for as long as I can remember. I know everything that is to know when it comes to automobiles and is always on top of industry news and developments. While I am not an expert by any means, I pride myself on knowing the ins and outs of many different problems and, of course, their solutions. The articles on our website are some of the best and well-researched content that you will find, and I spend countless hours making sure this remains to be true. This is why I ask you to take your time out and read some of my articles, especially if you find a topic that resonates with you or is something you are looking into. This way, you will find the perfect mix of information and tips on your desired topic. Learn more about Tahir.