The Dodge Caravan is a popular minivan among various drivers. This vehicle was first introduced in 1984, and ever since, whoever owns it, has loved it from every aspect.
Do keep in mind that the production of this model was stopped in the year 2020 as Dodge decided to discontinue the model.
I will be discussing that further in the article, so be sure to read it all the way.
Now, if you are sure about purchasing this minivan, you must learn certain things to find a favorable model for you.
This is why learning about the best and worst years for Dodge Grand Caravan is crucial for you. You also might be wondering if it is a good van or not.
This mainly depends on which model year you are buying as some are quite reliable with great functions while others are the complete opposite.
So here are the best and worst models of Dodge Grand Caravan.
Best Years for Dodge Grand Caravan:
2007
2010
2019
2020
Worst Years for Dodge Grand Caravan:
2002
2003
2004
2005
2006
Now that you know the best and worst years, it will be best for you to read and learn why some of these are worth buying while others should be avoided.
Other than that, I have also answered some of the frequently asked questions about the Dodge Grand Caravan to help you even more.
List Of The Best Years For The Dodge Grand Caravan: What Years To Buy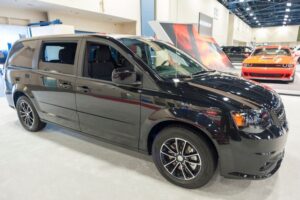 In this list, you will learn about the best years of Dodge Grand Caravan that are truly safe to buy.
They are the most reliable models that deliver excellent performance and have powerful yet serviceable components that improve the experience.
So here are the years you should certainly buy.
#1 Best Year: 2007 Dodge Grand Caravan
The 2007 Dodge Grand Caravan is one of the most reliable vehicles one can own and drive around. There are a lot of great features in this model, even though it is an old model year.
This one is powered by two excellent engine options: the 3.3 liters of a V6 engine and the 3.8 liters unit, which is mainly found in the higher trim level.
Another great aspect of this model is that you can find this vehicle at such an affordable price. The starting price of the 2007 model is about $17,995, which is truly incredible.
Remember that since this is an old model, there are high chances you will see some issues. This means that maintenance costs can be high.
But if you drive it carefully and go for regular maintenance, this model is likely to last longer.
#2 Best Year: 2010 Dodge Grand Caravan
The 2010 Dodge Grand Caravan is one of the best choices for families because it has many features to offer.
However, some people say that it is an affordable vehicle and gets a lot of utility, so this model is the right pick for a minivan.
The starting price of this model is around $40,000, which might be a lot for some, but it is still worth buying as it can deliver excellent services.
If you plan to buy this model year, it is highly recommended to go for the Dodge Grand Caravan SXT.
This model will come with the 4 liters V6 engine, considered the most powerful option, and the driving aspects are incredible.
Other than that, you will also get a powerful and efficient transmission, 10 inches wheels, a power liftgate at the back, a trailer tow, and a security group.
The security features have a blind spot monitoring system, rain-sensing windshield, and so much more.
#3 Best Year: 2019 Dodge Grand Caravan
Coming to the 2019 Dodge Grand Caravan, it is highly recommended to go for the GT trim level that comes at such an affordable price, starting from around $28,000.
This one is a seven-seater configuration that provides excellent legroom space for passengers since it is one of the best family-friendly vehicles to own.
The great thing about this model is that second-row seats can fold and be put down in a compartment that will provide you with additional space at the back and spacious cargo.
Now, this one also comes along with a lot of safety features and an easy-to-use infotainment system that will make the riding experience worthwhile.
You can turn on the vehicle with the remote start, open and close the doors and do various other things you certainly do not want to miss out on.
Another great thing is that you can easily open the rear camera when you shift the gears, which is also done pretty smoothly.
#4 Best Year: 2020 Dodge Grand Caravan
The 2020 Dodge Grand Caravan has to be at the top of the list of best years for a minivan.
This is a luxurious model with many unique and entertaining features that everyone would love to have.
It is worth mentioning that when it comes to buying this model, you should go for the GT or the Premium Plus model as they are more powerful and efficient.
They also have a lot of high-performing components that make the driving so much better than other trim levels.
Remember that this was the last model in the Dodge Grand Caravan lineup before the Dodge Company discontinued it.
You will be getting 3.6 liters Pentastar under the hood, which will surely function incredibly all the time.
Besides that, there are also safety features like cross path detection monitoring and blind-spot monitoring, power doors, built-in park sensors, hitch receiver, and built-in back camera, etc., that just make it a worth-have model.
List Of The Worst Years For The Dodge Grand Caravan: What Years To Avoid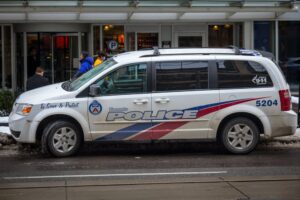 Getting to the worst years of the Dodge Grand Caravan, you must know that these models are not worth buying or driving at all.
You can end up with serious consequences, which can lead to life-threatening incidents for you and others on the road.
With that being said, here are the models you should avoid no matter what.
#1 Worst Year: 2002 Dodge Grand Caravan
Starting with the first worst hear model, the 2002 Dodge Grand Caravan is a model that is full of problems.
These issues can be quite tough to solve on your own, so it is highly suggested that you contact an expert immediately.
Various misfires codes can cause hesitations while driving and can also release a weird gas smell, which might indicate some issues with the spark plugs and wires.
These components must be changed quickly, or they can also damage other parts. This model is also likely to have battery issues as it can drain easily.
This can make the alternator not function properly, which can have a huge impact on the engine.
Other than that, there are also minor issues, such as electrical problems, horns going off randomly, the heater being too high, timing off, and so much more.
If these are not taken seriously can grow bigger and ruin the vehicle.
#2 Worst Year: 2003 Dodge Grand Caravan
The 2003 Dodge Grand Caravan is another problematic model for many users.
This model is old in the Grand Caravan lineup, which means that there are high chances for it to not work properly and can have a lot of issues in the system.
This one will likely have engine problems once it exceeds the 200,000 miles on the odometer.
According to the website Repair Pal, this model has numerous problems reported by disappointed drivers.
The main problem found in this vehicle is that it shudders a lot and can be quite harsh when shifting the gears, which indicates transmission problems.
Other than that, like the 2002 model, this model also has problems with the power windows motor and switches that might fail altogether.
This minivan has issues with the AC and heating compartment because of the underbody coolant leaks.
Moreover, this one can also cause problems while starting. It stalls a lot on the road, the key might also not work when starting the car, or the keys will not be released from the ignition.
There is also various oil leakage from the oil filter adapter, valves, and hoses.
#3 Worst Year: 2004 Dodge Grand Caravan
The 2004 Dodge Grand Caravan does not have the quality and refinement of the other minivans in the market.
This vehicle barely has interior flexibility and has various components that fail to offer the desired performance.
This is why it has been recalled around three times by the National Highway Traffic Safety Administration.
The engine is hard to deal with because it can be rough and difficult during idling and driving.
It is stated that there are high chances for drivers and passengers to get seriously injured during an accident.
Other than that, the engine is the most reported issue and will require various components replacements.
Many also said that the coolant leaks, which would mean that the water pump needs to be replaced.
There are also oil leaking issues in the valve cover gaskets and the oil pan gasket. The check engine light would illuminate a lot randomly, indicating some issues.
#4 Worst Year: 2005 Dodge Grand Caravan
Now coming to the 2005 Dodge Grand Caravan, the problems were the most abundant according to various users and the National Highway Traffic Safety Administration.
This model has over 200 complaints reported according to various car reviews websites.
Mainly this one has problems with the interior accessories and brake failing issues which can be quite dangerous to deal with, especially in the traffic while driving.
Other than that, this model will also show issues with the AC and heater system.
Many people say that interior components like power door locks, the cluster, cruise control, and so much more fail to perform.
Other than that, the brakes have issues due to rotors wearing out, ABS lights turning on randomly, etc., which starts when the vehicle is around 40,000 miles on the odometer and can cost more than $400 to fix them.
#5 Worst Year: 2006 Dodge Grand Caravan
The 2006 Dodge Grand Caravan is the last model on this list. This one has reliability issues because it starts to malfunction spontaneously at the early stages of driving.
Like the previous models, this model will also have issues with the power window motors, and the switches will also fail. This happens due to the window motor or regulator failing.
Besides that, drivers also hear rattling or shinning sounds coming from the front suspension. This happens because of worn-out sway bar bushings or the worn-out sway bar end links.
This might happen when the vehicle is running at low speed, and the only way to fix it is to replace the parts.
Moreover, this vehicle has oil leakage problems from the oil filter adapter, musty odor coming from the AC and heater compartments, underbody coolant leaks, and so much more.
What Are The Most Common Problems With The Dodge Grand Caravan?
Since you have a clear understanding of the best and worst years, recognizing the most common problems will not be a difficult task for you at all.
These issues must be taken seriously and well taken care of. So here are the problems with the Dodge Grand Caravan.
1. Aluminum Valve Stem Corrosion
This is likely to happen with the early Dodge Grand Caravan models since their TPMS systems utilized aluminum valve stems.
They are likely to erode quickly, which can be quite problematic because it can cause the TPMS warning light to turn on and off.
It can also crack and cause all the air out of the tires, which can make it difficult to drive on the road.
Drivers can lose balance, and this can lead to accidents. This component is also quite expensive to replace, so you must take care of your vehicle.
2. Power Issues With The TPMS
An Integrated Power Module (TIPM) is likely to have various problems affecting other parts of the vehicle.
This issue is highly likely to affect the electrical system in the vehicle. Many users have noticed that the fuel pump would not send fuel to the engine system.
This can make the vehicle run out of power, stall, vibrate or shake while driving. Other than that, the horns are also likely to go off randomly, and the airbags can also deploy randomly.
Even though Dodge has released recalls on this issue, many users still go through these issues.
3. Transmission Issues
The transmission system is also one of the major issues found in the older models of the Dodge Grand Caravan, mainly in the early 2000 models.
Many people have reported that the gear shifter would stay stuck in the parking mode and would not change at all, which can be quite confusing for drivers to deal with.
Dodge also had to recall how serious and common this issue was in the year 2010. You can only contact an expert to fix this issue.
4. Cracked Dashboards
The cracking of dashboards is mainly found in the 1998 model through 2006 model of Dodge Grand Caravan.
Many people blamed the cheap plastic quality of the dashboard as well as a default in the manufacturing process which should've been taken seriously.
Drivers also said that the dashboard can get molded quickly and overheat a lot. Dodge says that this might be happening due to a cosmetic issue and hasn't done anything to fix it.
5. Engine Failure
Another common issue found in the Dodge Grand Caravan is the oil sludging and causing the engine to fail.
This happens with vehicles equipped with 2.7 liters Daimler Chrysler.
The oil sludging happens because the engine oil gets too thick, which can cause the engine to overheat and increase friction.
Due to these issues, the engine can fail quickly at the early stages of driving.
This issue mainly happens with the first-generation and second generations of the Dodge Grand Caravan.
Related: Why Won't My Dodge Grand Caravan Start?
Frequently Asked Questions
Q1. What Is The Average Lifespan Of A Dodge Grand Caravan?
The Dodge Grand Caravan is said to last around 200,000 miles up to 300,000 miles easily.
It is highly suggested that if you drive the minivan for 15,000 miles per year, it can also last for 13 to 20 years. Just make sure to take care and provide regular maintenance.
Related: How Long Do Dodge Grand Caravans Last?
Q2. Is The Dodge Grand Caravan A Good Van?
Yes, the Dodge Grand Caravan has an overall reliability of 4.0 out of 5.0. This model is also ranked 2nd place out of 8 for the minivans category.
However, this mainly depends on which model year you are purchasing.
Q3. Why Did Dodge Discontinue The Caravan?
The main reason why Dodge had to discontinue the Grand Caravan is due to the consequences of the Covid-19.
This has been confirmed by the FCA's Jodi Tinson, which is the communication lead for manufacturing and labor.
Q4. What Is The Difference Between The Dodge Caravan And The Grand Caravan?
There isn't much difference between the Dodge Caravan and the Grand Caravan because it is identical in terms of style, width, and height.
However, the Grand Caravan is mainly a long-wheelbase version compared to the Dodge Caravan. The Grand wheelbase and body are around 119.3 inches and 200.6 inches.
At the same time, the regular Caravan is at 113.3 inches and 189.1 inches.
Q5. Are Dodge Caravans Good In The Snow?
Yes, the Dodge Caravan is great in the snow if it is driven with the front-wheel-drive system and can handle moderate amounts of snow.
Many people suggest buying new tires for snow or AWD vehicles for complete control.
Conclusion
With the help of this article, I now expect you to have detailed information on the best and worst years for Dodge Grand Caravan.
The Dodge Grand Caravan is surely a great minivan option because various car reviews websites have provided excellent reviews.
This is family-friendly, spacious, comfortable, known to be quiet while driving, and highly efficient in performance.
Various other safety features will make driving so much better and more reliable. Be sure to buy the models from the best years only but before buying, inspect them thoroughly.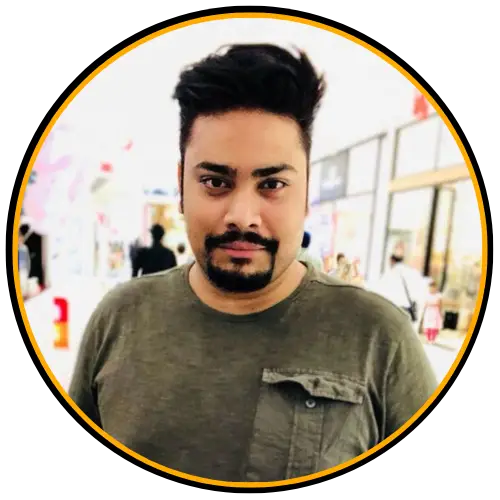 I am Tahir Azam, and I have been writing amazing articles for TaxiHack for as long as I can remember. I know everything that is to know when it comes to automobiles and is always on top of industry news and developments. While I am not an expert by any means, I pride myself on knowing the ins and outs of many different problems and, of course, their solutions. The articles on our website are some of the best and well-researched content that you will find, and I spend countless hours making sure this remains to be true. This is why I ask you to take your time out and read some of my articles, especially if you find a topic that resonates with you or is something you are looking into. This way, you will find the perfect mix of information and tips on your desired topic. Learn more about Tahir.