Acura TL is a luxurious sedan that is well known for its reliability and fun to ride, even though the style of this vehicle was quite conservative.
It is also reasonable and affordable compared to their German competitors. This vehicle is also fun to ride in, and some of their models are said to be the fastest cars in the market.
But before you decide on buying this vehicle, you need to learn everything about this vehicle.
I will be listing down the best and worst years for Acura TL. So here are the years you can count on and the years you should avoid.
Best Years for Acura TL:
2004
2008
2009
2011
2013
Worst Years for Acura TL:
2003
2005
2006
2007
2010
You need to learn about these years to be sure about your decision. Other than that, there is also a buyer's guide at the bottom of this article, so make sure to read this article until the end.
List Of The Best Years For The Acura TL: What Years To Buy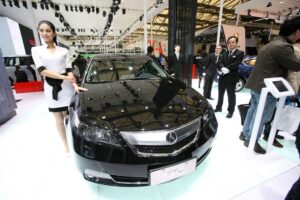 The Acura TL is one of the fastest and most reliable vehicles you can own.
This vehicle is well known for its reliability, minimum repair cost, and lengthier lifespan.
You can certainly buy this vehicle as a pre-owned or a used version.
You will also be glad to know that the models that I will be listing down in this list will barely have any problems, and according to a report, people who owned any of these models had normal problems and paid around $480 per year for repairs.
Additionally, there is also a 9 percent chance of getting serious problems and will require unscheduled repairs by going to the mechanic around 0.36 times in a year.
So if you want to buy a reliable vehicle, then here are the options for you.
#1 Best Year: 2004 Acura TL
The 2004 Acura TL is a third-generation model and is a well-known luxury compact sedan in the market.
It is also well known for its reliability, which is why it is the best model choice for you.
This vehicle consists of 3.2 liters of the V6 engine that can produce 270 horsepower, which is quite high compared to other compact sedans in the market.
This vehicle can provide excellent fuel economy, a spacious cabin, and a decent suspension setup.
This vehicle delivers efficient power, which makes it fun to drive, and quite a comfortable interior with heating capabilities, strong lumbar supple, and soft leather.
With this vehicle, you will also get agile handling, a reliable and strong engine, and the fastest fuel-efficient assistance for the best riding experience.
#2 Best Year: 2008 Acura TL
The most affordable and sporty compact sedan, the 2008 Acura TL is another great option for you to purchase.
This vehicle is desirable among many people who enjoy driving a compact sedan.
Even though the vehicle is 12 years old, it still holds its value and is durable, making it look like a brand new vehicle.
It is said that many people would appreciate the wheels on this 2008 model because they are the perfect complement to the body lines of the car.
Another great thing is that if you purchase the Acura TL S model, they come with a quad outlet exhaust that works efficiently throughout its lifetime, and you can also get the same exhaust for a TLX type.
The interior and exterior of this vehicle are incredibly well preserved, but you will get a better and more unique interior trim in the Type S model.
You will be happy to know that this is one of the few models that do not have the cracking dashboard problem, which is common in many vehicles.
#3 Best Year: 2009 Acura TL
Now coming to the 2009 Acura TL, many people seem to love the improved interior space, passenger comfort, and advanced technology that this compact sedan has to offer.
This vehicle encourages their customers to purchase this vehicle because of its good value for money which is a luxury car and has stand-out styling.
This vehicle offers two outstanding options from the front-wheel-drive base model and a sporty all-wheel-drive model.
You can choose from the front-drive base level trim, which produces 280 horsepower with suspension tuned for extra comfort and performance.
Other than that, the all-wheel-drive model offers super handling, which rides on a firmer as well as extra sporting suspension and produces 305 horsepower on all four wheels and provides more groups and can direct most of the engine's power to the outside rear wheel during hard cornering while assisting sporty driving dynamics.
Another great aspect is that this vehicle's sharp steering offers an exciting athletic feel, whether you go at slower speeds or when driving on curvy roads.
#4 Best Year: 2011 Acura TL
The 2011 Acura TL is a very nice compact sedan to drive in. It is a sporty and luxurious car and is comfortable from the inside. This vehicle is also easy to drive and handle.
This comes with tons of features that make the experience so much better, and you can get all of this at an affordable price, which is why many people love this vehicle so much.
There have been various changes done to the styling of this model from the outside, especially from the front of the vehicle that now has a new grille design and a new front bumper to improve the appearance.
The fuel economy is also improved in this vehicle with the addition of a six-speed automatic transmission and reduction of the engine room, aerodynamic drag, and various other changes to improve the efficiency and performance, which many people love about this car.
#5 Best Year: 2013 Acura TL
The 2013 Acura TL is the last model in this list of best years. The great thing about this vehicle is that it provides excellent performance if you ride it with the SH – AWD.
The manual option is also quite easy to use and fun to drive. Many people also love the interior of this vehicle because it is extra comfortable.
Some changes have been made to this vehicle, like the external transmission cooler is now made standard throughout the lineup.
To add on, battery management is also another great new upgrade because it can turn off the lights automatically if the vehicle's power is running low.
Other than that, this vehicle has an outstanding safety rating from the National Highway Traffic Safety Administration and an "overall good" rating from IIHS.
List Of The Worst Years For The Acura TL: What Years To Avoid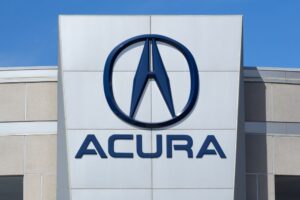 It is stated that the Acura TL is a reliable and stable vehicle.
However, there are some model years for this compact sedan that are simply considered problematic and must be avoided at all costs.
You should not spend your money on these models because they have some serious issues, have been recalled multiple times by the NHTSA, and have over 300 complaints reported, according to the CarComplaints.com site.
Here I will be listing down the worst years and everything you need to know to avoid them. So here are the most problematic years for Acura TL.
#1 Worst year: 2003 Acura TL
The first model in this list, the 2003 Acura TL, is the worst year because it has over 400 complaints submitted to the CarComplaints.com site alone.
The most common issues that this vehicle has, according to many people, are transmission failure, the vehicle vibration while acceleration, and also the car paint peeling off.
These issues start happening spontaneously, especially transmission malfunctioning without showing any significant signs.
It is implied that it frequently happens on the freeway while driving, which can be risky and life-threatening.
The transmission is an important component of the vehicle, but when it starts to malfunction, shifting gears can be difficult, and sometimes it completely fails.
Other than that, the vibration can also make the vehicle unstable and hard to drive on the road.
Overall this vehicle is problematic and has a poor quality paint finish since the clear coat starts peeling off after some time.
#2 Worst Year: 2005 Acura TL
Another year that must be avoided, the 2005 Acura TL has over 500 NHTSA reported complaints by unsatisfied consumers, according to the CarComplaints.com site.
This vehicle also has a transmission problem as it tends to fail randomly and includes cracked dashboard problems and a defective in-car infotainment system.
The transmission makes it difficult for drivers to shift gears and, in some cases, also produces disturbing rattling noises when switching the gears.
Besides that, the cracked dashboard issue is common in many cars, but this has been the worst issue in this vehicle because these cracks can pass through and to the area of the airbag as well as a gauge cluster.
This can be a safety issue because the airbags light would either stay turned on or, during a collision, it will not deploy.
Many people had to remove and replace the entire dashboard system to fix this issue, which can be a costly repair.
#3 Worst Year: 2006 Acura TL
Now coming to the 2006 Acura TL, this model comes in third place in this worst list because it has reliability issues.
The most common issue found in this vehicle is the electrical system malfunctioning.
The 2006 model has more than 300 complaints, all reported to the National Highway Traffic Safety Administration.
The in-car electronic system, mainly the CD player and the display screen, is prone to failure.
According to the data verified on the CarComplaints.com site, many owners of this vehicle claimed that the CD player is likely to heat up, damaging the disc placed inside the player or completely failing to perform.
Other than that, the display screen would also stop working randomly or, in some cars, would not work at all after a couple of uses.
These issues can also affect other components because, for some people, the Bluetooth does not connect with any device, and it can cost around $700 to $800 for repairs.
#4 Worst Year: 2007 Acura TL
One of the most problematic years, the 2007 Acura TL, has been given 2 out of 5 for the overall reliability rating from the Consumer Reports.
The most common issue in this vehicle is the transmission failing to function properly.
It also has some electronic system issues like the 2006 model where the CD player and the display screen do not work properly.
Moreover, some owners also claimed that their vehicle had some issues with the brake system as it can be hard to push or the brakes delayed, the ABS lights are faulty, and the brake pad wears out easily.
You need to know that the transmission hesitates a lot. The problem tends to happen before the vehicle exceeds 60,000 miles, so various users had a disturbing experience driving.
#5 Worst Year: 2010 Acura TL
The 2010 Acura TL comes from the last generation of this model and is the worst model that must be avoided. This vehicle is said to have issues with unnecessary oil consumption.
This problem can be hard to deal with because it would require too many oil refills and changes multiple times.
According to various users of this model, this car requires about two or three quarts of oil when it is time for oil changes.
The worst part is that even after the oil has been changed, the vehicle's engine would completely die or overheat, which can be quite dangerous, especially in traffic.
People had to pay around $7000 to fix this issue completely.
It also had severe safety issues because of the faulty brake rotors and has been given a severity rating of 10 out of 10, which cannot be ignored.
What Are The Most Common Problems With The Acura TL?
Now coming to the common problems in the Acura TL, many owners of this vehicle have submitted around 355 complaints on over 19 model years of this vehicle.
This vehicle has also been ranked second to last for the overall reliability ratings.
This is because the most severe problems in this vehicle are with transmission and the malfunctioning interior components.
There are three common problems that I will be explaining in detail so you can be well aware of.
With that being said, let's get into these problems!
1. Takata Airbag Inflator Issue
The Takata airbag recall was the largest history and affected more than 100 million vehicles worldwide.
This is because it is a safety concern in a vehicle since the inflator does not work sometimes, and it tends to explode during the airbag deployment, which can cause the metal fragments to spread out in the cabin.
This problem can be quite dangerous because around 27 people died.
The NHTSA said that around 15 drivers have died, and over 250 drivers were injured because the Takata inflator ruptured. This issue mainly happened in 2001 till 2003 Acura TL models.
2. Excessive Oil Consumption
This issue is mainly found in 2008 until the 2014 Acura TL models. It happens with the V6 J37 engine as it consumes around one quart of oil every 1000 miles on the odometer.
This can damage the entire engine system and make the engine stop working completely. This is why it is stated that you must check your oil and retain it regularly.
3. Cracked Dashboard
This issue has been common from 2004 to 2008 Acura TL models. This cracking can affect the deployment of the airbags and the resale value of this vehicle.
The airbag warning lights would stay turned on for no reason and sometimes fail to deploy the airbags during a collision.
And if the airbags do deploy, the plastic shards can be quite dangerous. If you face this issue, it is suggested to get it fixed immediately.
Related: Why Won't My Acura TL Start?
Frequently Asked Questions
Q1. How Long Will Acura TL Last?
The Acura TL will last from 200,000 miles to 300,000 miles which are said to be up to 20 years without any problems.
This, however, depends on proper maintenance and how well you take care of it. It is also reliable, has a low repair cost, and has a longer lifespan.
Q2. Why Does My Acura TL Shake?
The main reason why your Acura TL might shake is because of the old spark plugs not producing accurate power or delivering unstable power.
Other reasons might be worn out or broken engine mounts and internal engine damages, which should not be taken lightly and get fixed immediately.
Q3. What Does Acura TL Stand For?
The Acura TL stands for "Touring Luxury". This vehicle was first introduced in 1996 with a 2.5 liters engine that produces 176 horsepower.
The LT mainly refers to trucks as well as various cars.
Q4. Why Was Acura TL Discontinued?
The Acura TL was discontinued because of the slow decline in the demand for this vehicle.
The last time the sales peaked for this vehicle was for the 2005 Acura TL, and after that, there were poor sales which made Acura decide to cease production completely in the year 2014.
Q5. Is The Acura TL Fast?
Yes, the Acura TL is one of the fastest vehicles to drive.
This vehicle has an all-wheel-drive system, comes with a 3.0 L turbocharged V6 engine and produces 355 horsepower, and allows the vehicle to go at 60 miles per hour in just 2.9 seconds.
The top speed on the Acura TL is around 150 Mph. The horsepower is said to be 280 hp which is @6800 RPMs.
Conclusion
With the help of the best and worst years for Acura TL, you can easily decide which model to purchase and avoid the problematic years.
You can find the pre-owned or used versions in the market easily.
Even though Acura discontinued these TL models in 2014, they are still well known for their reliability, efficient performance, and affordability.
Just make sure to check the model carefully because these models are used versions, so they tend to have issues, so be sure to get the least troublesome vehicle.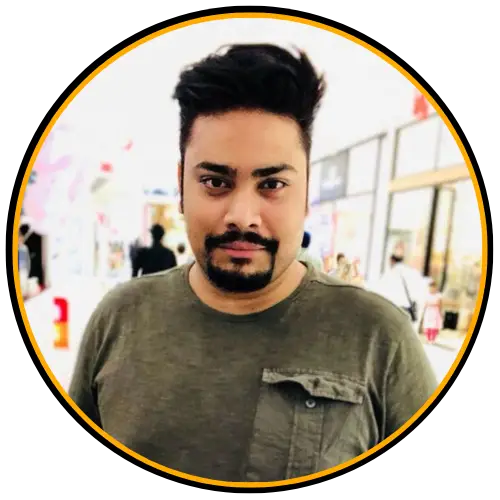 I am Tahir Azam, and I have been writing amazing articles for TaxiHack for as long as I can remember. I know everything that is to know when it comes to automobiles and is always on top of industry news and developments. While I am not an expert by any means, I pride myself on knowing the ins and outs of many different problems and, of course, their solutions. The articles on our website are some of the best and well-researched content that you will find, and I spend countless hours making sure this remains to be true. This is why I ask you to take your time out and read some of my articles, especially if you find a topic that resonates with you or is something you are looking into. This way, you will find the perfect mix of information and tips on your desired topic. Learn more about Tahir.