Few of the greatest cars have a more recognizable nameplate than the Mini Cooper.
So much so that the Cooper name has become synonymous with the upscale hot hatch, even if they may not be the most luxurious.
The Audi A1 is a considerably more modern supermini competitor. It is Audi's smallest and most approachable model.
Being less expensive and smaller yet sporting a quality nameplate, it has gained popularity. Audi A1 Vs. Mini Cooper, which one stands out? Let's find out!
Audi A1 Vs. Mini Cooper (My Pick)
While the Mini Cooper may be synonymous with cool, the Audi A1 is undeniably hip.
The A1's third seat in the rear row and extra 60 liters of cargo capacity put it over the top in terms of practicality.
Although it has a rich racing history, the new Mini hatch's handling is a drawback. The A1 is noticeably more flexible when turning.
Both cars are quite frugal. However, the A1's small 1.0-liter engine produces somewhat better fuel economy and fewer pollutants than the Mini Cooper.
I recommend the A1 because of its compact but functional design, but if you want to lease rather than buy, the Mini may be the better choice due to its lower price.
About Audi A1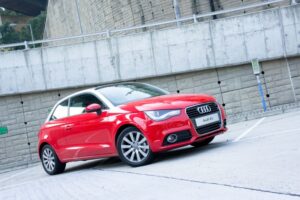 The company has recreated the design of the Audi A1.
It now has a new external design, a novel interior, and lots of cutting-edge technology thanks to its relocation to the VW Group's MQB A0 platform.
The Audi's dramatic new grille and bumper are immediately noticeable.
The rest of the vehicle mimics these features in a style characteristic of evolutionary redesigns. The inside has a minimalistic design with some extra padding for comfort.
Some doors and other high-traffic areas still use hard plastics to keep costs down. The overall look is far less flashy than that of the competition.
However, the vehicle's enhanced infotainment system is fantastic, and it truly sets the Audi apart from the Mini Cooper, which has its own optional system.
Still, Audi's interior isn't as posh as the Mini Cooper, which is one of the car's major drawbacks.
The A1's design and build quality are comparable to the more affordable Volkswagen Polo in certain respects.
The Mini's design is so distinctive and intriguing that it more than makes up for the car's higher base price.
The Audi isn't terrible to pilot; it has responsive controls, enough traction, and a smooth gear change.
However, it lacks engaging balance, more involved steering, and excellent driving position. It also has a worse ride quality compared to the British version.
It isn't as tranquil in urban areas and flinches over rough terrain. The Audi isn't as smooth as the rival because of all the jolting and jostling.
About Mini Cooper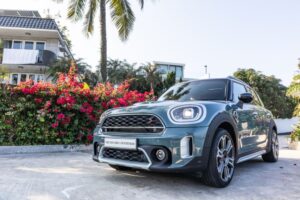 New for the Mini Cooper last year, this iteration adds LED headlights and other upgrades.
The Mini Cooper designation currently solely applies to the vehicle's engine (1.5-liter three-cylinder petrol producing 134 horsepower).
Since Mini Cooper was already one of the greatest driver's vehicles available, designers didn't see the need to make any changes.
The car is a joy to drive whether you choose the three- or five-door configuration owing to its responsive and direct steering, excellent cornering stability, and powerful engine.
The high price tag on the Mini is somewhat reasonable due to its luxurious cabin, outstanding chassis, and additional power.
Unlike any other vehicle inside, this one has a unique design, made with high-quality materials and harmoniously paired with the car's appealing appearance.
Related: https://taxihack.com/best-and-worst-years-for-mini-cooper/
Similarities Between Audi A1 And Mini Cooper
Interior
There have been different versions of Mini Cooper automobiles over the previous few decades, but their popularity has risen due to their global availability, unusual appearance, and racecar-like quality.
The distinct blend of traditional British design in low-cost, small-scale, playful, and elegant packaging represents freedom and spontaneity.
The Audi A1 shows its teeth in the side profile. The Audi A1 is one of the most attractive cars when seen from the side.
It has a more menacing attitude and a sleek black roof that hovers above the body. Therefore, it has a more interesting silhouette than the Mini Cooper with four doors.
Both vehicles' interiors are equally cool. They're both so hip and modern and so much fun to use.
Inside, I prefer the A1 over the Mini because the touchscreen system appears more modern and oriented more toward the driver than the Mini's iDrive-based system.
Audi has one of the most user-friendly touchscreens. In addition, it has the same cutting-edge Audi Virtual Cockpit digital instrument panel seen in the premium A8.
Tiny economical automobiles may be so uninteresting.
The Audi A1 adds a zesty dash of excitement, appearing much sportier and more aggressive than is typical for a vehicle in its class.
Additionally, its interior is both cutting-edge in technology and aesthetically pleasing in design.
Despite the appealing interior of the Mini, the Audi A1's sleek look and comfortable inside may sway your decision.
Equipment
The Mini Cooper and the Audi A1 are compact automobiles that successfully combine luxurious features to a supermini's price point.
Both vehicles are a little more costly than others in their class. However, they have reputable brands to back up their higher prices.
LED daytime running lights, headlights, a touchscreen navigation system, and 15-inch alloy wheels are all standard features.
While the Audi A1's Sport level is required for parking sensors, a navigation system, and adaptive cruise control, they come standard on every Mini Hatchback.
Each model also has an upscale trim level that consists mostly of cosmetic changes.
The Audi comes in a black edition, while the Mini Cooper is offered in a resolute edition. This package gives the A1 a contrast roof, external mirrors, side skirts, and air inlet grille in black.
It also includes underbody protection and a black radiator grille. In addition, it has a set of privacy glasses and a set of 18-inch black alloy wheels.
Standard features of the Mini Cooper include a 6.5-inch color display, Bluetooth connectivity, a digital radio, and a USB port.
Unlike touchscreen alternatives, all the controls are conveniently located near the gearstick and are operated via a rotary dial and a series of buttons.
An optional navigation pack provides satellite navigation and Apple CarPlay, while the navigation plus update provides a larger 8.8-inch screen, better satellite navigation, an additional USB connection, and touchpad input.
The base model of the A1 Sportback has an 8.8-inch Audi infotainment screen, while the Audi technology pack adds a second screen that you can mount behind the steering wheel and use for sat-nav purposes.
Both are pricey upgrades over the base models, but the Audi infotainment system is superior.
Difference Between Audi A1 And Mini Cooper
Performance
The performance of the five-door Mini Hatchback may be set to any of three levels: One, Cooper, or Cooper S.
The 1.5-liter, three-cylinder gasoline engine with 102 horsepower is the least expensive option. Working hard at this will likely get tiring over extended periods or distance.
However, if you upgrade to the Cooper line, you'll receive a 1.5-liter three-cylinder engine with 136 horsepower, well-controlled throughout its rev range, and provides more than enough for the money.
The best part is that the pricing is slightly higher than the standard rate.
The Mini Cooper S has a larger 2.0-liter 4-cylinder petrol engine that produces 192 horsepower and has a more aggressive exhaust note, albeit at the cost of a significant premium.
If you can live without those back doors, the 2.0-liter, 4-cylinder, 231-horsepower John Cooper Works model is your best bet for speed.
Audi's lineup of gasoline engines starts with a 1.0-liter 25 TFSI with 94 horsepower.
The 114-horsepower 30 TFSI comes next, and although it's very quick, it can't quite keep up with the Mini Cooper.
The greatest option here is the 35 TFSI. The A1's aggressive appearance follows with the performance of the 148-horsepower 1.5-liter engine.
Both vehicles are equally fast, with front-wheel drive and peak speeds of 129 and 126 miles per hour.
However, the Mini remains faster when both vehicles are put through their paces as both have standard six-speed manual transmissions, with automatics also available.
Comfort
The Audi A1 Sportback provides a surprisingly comfortable ride for a vehicle of its class.
Sport models do well on pockmarked and potholed roads thanks to their standard 16-inch wheels and dynamic suspension.
The Mini, on the other hand, is known to sometimes shake its passengers to and forth.
If ride comfort is a priority, you should steer clear of the bigger 17- and 18-inch wheels available for the Mini.
Adaptive dampers, available as an add-on, may help smooth things down a little if you want this car.
The new Audi A1 is more static around turns than the Mini, although both vehicles handle it nicely.
In terms of security, the A1 is superior as well. Euro NCAP awarded it five stars, and the Mini received four stars out of five.
Practicality
When driving a compact automobile, storage space is always compromised.
Unfortunately, the Mini performs the poorest in this area, with just 211 liters of useful cargo space and a rear row that isn't accommodating for bigger people due to its low legroom and headroom.
The trunk capacity in an Audi A1 Sportback is far more manageable at 270 liters, and it also has a floor that can be adjusted and hooks to help secure bulky things.
The Mini has two rear seats, whereas the Audi A1 has three.
However, this is hardly a disadvantage since the middle passenger will still have to squeeze between the front and back seats.
Costs
The total cost of ownership for both vehicles is comparable, except for the "One" series Mini, which is less expensive than the A1 but lacks a respectable engine.
However, the Mini may still be the best choice if you're in the market for a leasing vehicle. Mini Cooper has a far lower depreciation rate than Audi cars, at only 25% over three years.
This implies that you'll spend less on a Mini throughout a lease than you would on a similarly equipped vehicle with a higher sticker price.
Mini ranks 22nd out of 40 automakers for dependability, which is higher than Audi's score of 30. Audi isn't as reliable as other brands, coming in at number 34.
It also has a good reputation as a manufacturer regarding typical repair costs, while statistics specific to the A1 are lacking.
Standard on both vehicles is a three-year warranty that may be extended. They're both compact vehicles, yet insurance for neither should be too inexpensive.
That's to be anticipated, given that both vehicles aim for the premium market.
Insurance groups for the Mini Hatch begin at 11 for the base "One" model and go as high as 29 for the flagship "John Cooper Works" variant.
The lowest-priced A1 Sportback insurance group is 9, while the highest-priced model is likewise in group 29.
Final Verdict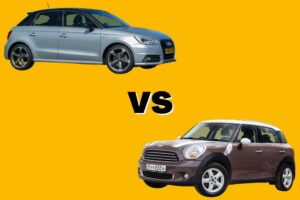 The Mini Cooper is distinguished because of its exceptional maneuverability, quiet ride, unique cabin, and sleek exterior.
In comparison to the A1, it's certainly worth the high cost.
But, if you're not too thrilled about the fancy add-ons, the price can go lower to match your budget.
While the new Audi A1's interior technology is impressive, it still comes up short against the Mini.
A1's inside doesn't seem as expensive or posh as the Mini's, except for the superb infotainment system.
In terms of overall performance, The Audi A1 is superior to the Mini Cooper in more ways.
For a higher number of passengers, the A1 is a more adult alternative to those who find the Mini too small, noisy, uncomfortable, and difficult to use.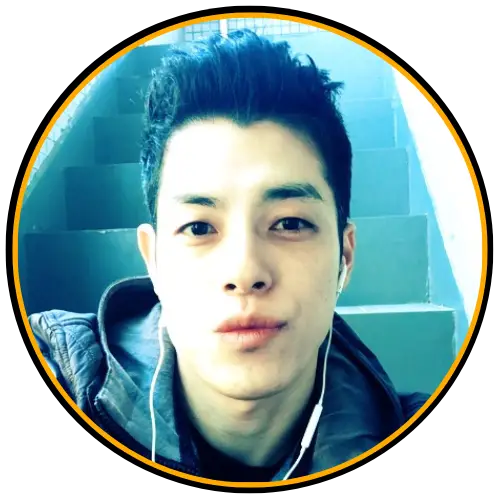 My name is Yusuke Kohara, and I am a passionate SEO expert. I am also the founder of TaxiHack alongside my business partner, Tahir Azam. Our journey began in late 2020 after I escaped the clutches of a despised job in Osaka. Determined to excel, I embraced full-time blogging and directed all my attention toward the growth and development of our site. At TaxiHack, our primary objective is to establish ourselves as the most esteemed automotive media platform, acknowledged by enthusiasts worldwide. We strive to surpass competitors by delivering exceptional content that goes above and beyond. But our mission extends beyond personal success. Recognizing the dominance of large car dealerships, insurance agencies, and rental companies in the online automotive space, we became advocates for smaller businesses and independent automotive web publishers. We firmly believe that with a strategic approach, even modest companies like ours can generate substantial traffic while maintaining a sustainable livelihood. Learn more about Yusuke.